This article first appeared in The Edge Malaysia Weekly, on July 27, 2020 - August 02, 2020.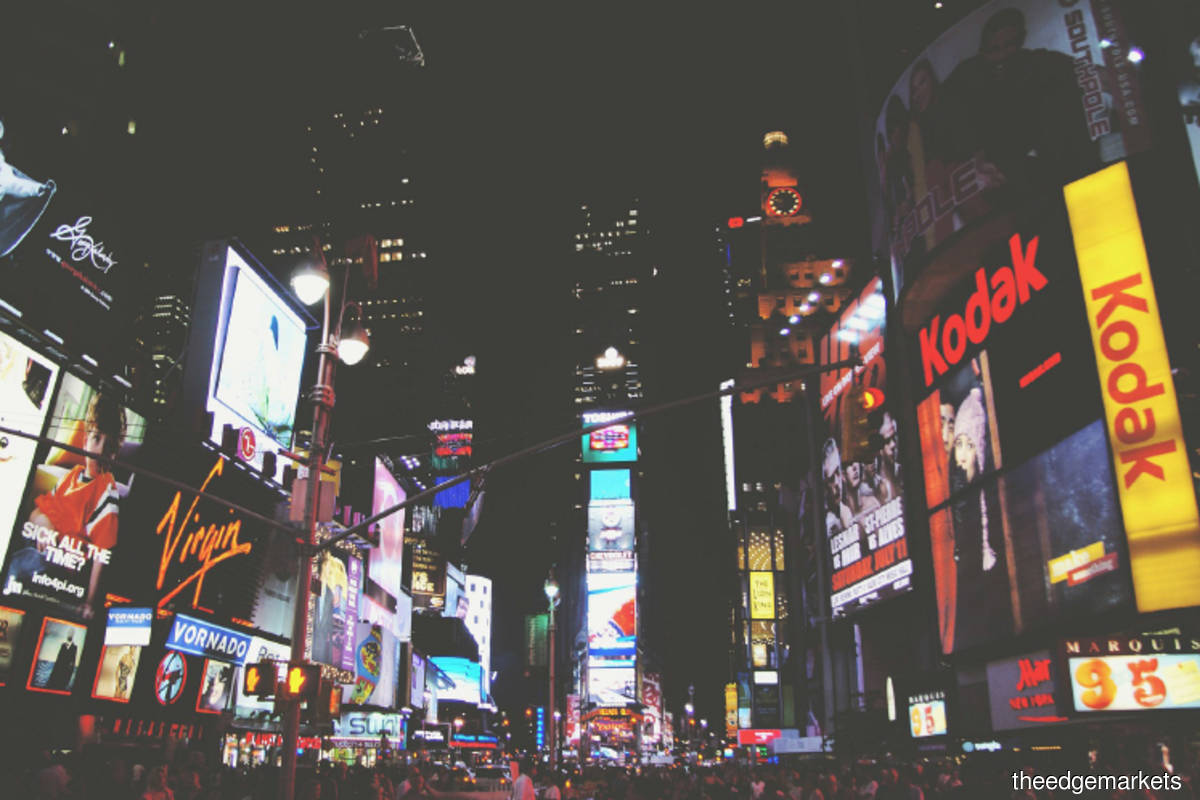 ADVERTISING spend (adspend) is beginning to show signs of life after a veritable drought during the 6½-week Movement Control Order (MCO) period implemented in mid-March.
Nielsen Malaysia data shows the slowdown in industry adspend was felt across all media types — traditional as well as digital — but, by May 2020, total media adspend rebounded to more than RM330 million, or an improvement of about 30% over April.
According to Nielsen Media Malaysia head of media Jon-Paul Best, the rebound was driven by Ramadan and Raya-related ads, along with the impact of re-opening various business sectors during the Conditional MCO.
The data also shows that digital adspend was initially appearing to fare worse than the other media types, with an initial drop of 22% (RM21.6 million) month on month in March, but rallied in April to fare slightly better than other media types, accounting for 25% of all media adspend (see Chart 1).
In May, top spenders in digital included the retail, communication, non-alcoholic beverages, foodstuff and media sectors.
Best observes that the line-up of top spenders in digital varied slightly compared with the top spenders in other media for the same period, with government and toiletries ads more prevalent in other media types.
"Interestingly, media-related ads — such as publications, production houses, sports channels, streaming services — were more active in digital. Digital ads for the retail sector were driven substantially by fast food centres and e-commerce," he says. Nielsen Media Malaysia is the media measurement business of Nielsen Malaysia that looks at data and industry trends.
From January to May, digital adspend exceeded RM430 million, accounting for more than a fifth (22%) of total media adspend, according to Nielsen Malaysia data.
ADA (analytics.data.advertising) CEO Srinivas Gattamneni (Srini) shares that the company's data shows that digital ad spenders that have increased their spending the most as a result of the pandemic are in the entertainment sector — adspend was up 800% because people were spending more time at home and looking for entertainment.
Digital adspend by non-governmental organisations (NGOs) and governments was up nearly 500% over the same period, as governments were increasingly communicating with the people about safety measures and lockdown policies.
He declines to disclose the actual value of adspend but confirms that it is coming from a low base.
"Covid-19 has sped up digitisation by roughly two years," Srini reckons.
"There is a sudden and substantial increase in efforts to drive end-to-end transactions and new consumer acquisitions via digital means, and this burden has fallen on the ad sector too," he says.
Looking at ADA's more than 200 large-cap clients across Southeast Asia and South Asia, Srini observes that clients are unequivocally shifting their budgets across to digital channels as they scale down their marketing spend in 2020 to preserve cash and the bottom line.
ADA's clients — comprising consumer brands in industries such as banking, automotive and consumer goods — are also shifting their focus and brand building to new customer acquisition and garnering customer insights from various data sources.
ADA, the integrated digital advertising and analytics business of regional telecommunications company Axiata Group Bhd, is a data and artificial intelligence company that designs and executes integrated digital, analytics and marketing solutions.
Hong Leong Investment Bank (HLIB) Research last week upgraded the media sector to "neutral" from "underweight" on the back of a possible digital advertisement expenditure (adex) expansion, premised on increasingly digital-oriented consumers and more attractive package offerings.
HLIB Research points out that, having learnt from past examples, media companies are placing more emphasis on digital transformation initiatives that have growing relevance during the pandemic. It cited the introduction of paywall by Star Media Group and more over-the-top (OTT) offerings by Astro Group.
"While the growth in digital revenues has been promising, we believe the digital platforms have yet to translate into significant earnings contribution and require a longer gestation period before they break even," HLIB states.
In Best's opinion, upcoming trends to note would be the continued growth of digital as an advertising medium, but he says it may still be tempered by TV, which also experienced an audience revival, translating into better cost per reach or improved advertising cost efficiencies during and immediately following the MCO period. He observes that big-screen habits have been re-established.
He says: "As the nation begins a 'new normal' phase, brands, especially those that have gone dormant, need to reactivate their advertising to reconnect with consumers. In doing so, they would do well to consider a multimedia, multi-channel advertising strategy that not only includes digital but also capitalises on the rediscovery of and new habits formed around traditional media such as TV.
"Brands may realise optimal efficiencies and returns for advertising investment by keeping close track of where and when their target consumers are going for content, digital alongside traditional media, and act decisively to adjust their ongoing and upcoming advertising campaigns."
Srini says "businesses are trying to do more with less", and they believe digital channels will help them accomplish that.
"Coupled with the fact that enormous digital impressions growth with lower marketing demand has ensured CPM (cost per thousand impressions) and CPC (cost per click) — which are measures to show ad reach and conversions — are still lower than they were pre-Covid by about 40% and 52% respectively, this created an opportunity for those industries that are fully digital to gain even higher heights with lower media costs and substantial consumer demand [for example, gaming, food deliveries, digital entertainment]," he states (see Chart 2).
"We also know that consumers are spending more time online. Our own data shows that viewers are spending a longer [time] watching content and are more engaged with online content.
"All of these put together shows that, for those industries that continue to have consumer demand (for example, consumer goods, banking and financial services), it is more and more effective for them to spend on digital channels — especially as consumer behaviours have shifted online, possibly permanently in many cases."