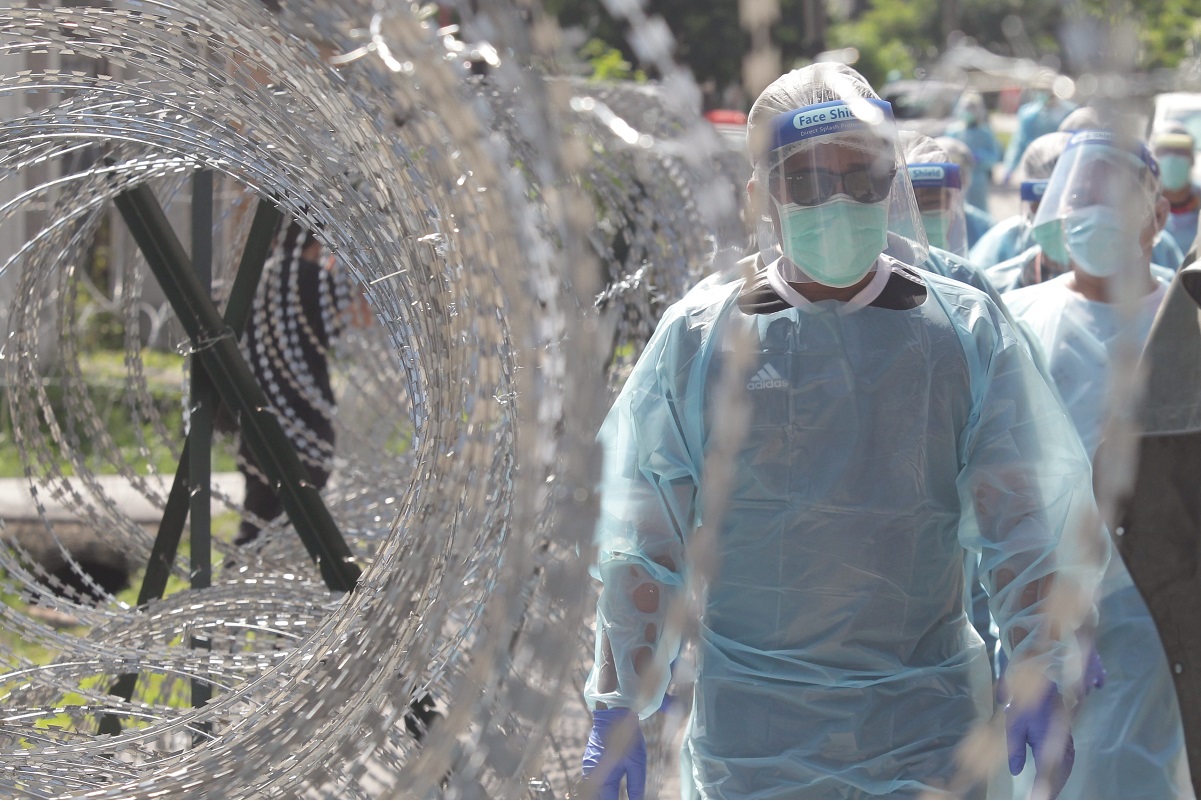 PUTRAJAYA (Sept 10): The government will enforce the administrative Enhanced Movement Control Order (EMCO) in 28 areas in Kota Setar, Kedah from 12.01am tomorrow until Sept 25.
Senior Minister (Security Cluster) Datuk Seri Ismail Sabri Yaakob said it would involve a total of 366,787 residents.
He said the matter was decided at a special meeting today after taking into account the increase in Covid-19 positive cases involving Sungai and Tawar clusters in the district.
"This is also in line with the proposal made by the Kedah Menteri Besar," he told a press conference here.
Ismail Sabri, who is also Defence Minister, said the standard operating procedure (SOP) in the district was the same as other administrative EMCO SOP, including entry and exit bans where the Royal Malaysia Police (PDRM) and the Malaysian Armed Forces (MAF) would be setting up roadblocks.
"Individuals who need to work are not allowed to leave the area during the administrative EMCO, and those from outside are also not allowed to come to work in the area.
"So, I hope employers will not take action if any of their workers could not come to work because they reside in the affected areas and allow their employees to work from home," he said.
Apart from that, Ismail Sabri said during the period, the international entry point in Bukit Kayu Hitam would be shut down while all ferry operations at the Kuala Kedah jetty would be halted.
Mosques and houses of worship as well as educational institutions are also ordered to close during the administrative EMCO period.
Only essential services are allowed to operate such as eateries, grocery shops, petrol stations, pharmacies, clinics and hospitals, he said.
Besides that, all sporting, social and recreational activities are disallowed, said Ismail Sabri.
"Other services such as factories need to apply for permission from PDRM first before being allowed to operate. Restaurants and eateries can only serve takeout food from 8am to 8pm.
"Pharmacies can also operate until 8pm while clinics and hospitals are allowed to open 24 hours. For petrol stations and grocery shops, the operating hours are from 8am to 8pm while daily markets from 6am to 2pm," he said.
Ismail Sabri added that only one family representative would be permitted to leave the house every day to buy food or necessities while vehicles carrying essential goods will be allowed to go in and out but need to seek permission from PDRM first.
Meanwhile, he said Tawau Prison in Sabah would also be placed under administrative EMCO during the same period after taking into account the spread of positive cases at the location.
"It will involve prisoners, Tawau Prison staff and their family members," he said.
He also announced that the administrative EMCO in Amanjaya, Kedah, would be extended by another three days until Sept 13 as the Health Ministry has yet to receive all the lab results from the second testing.