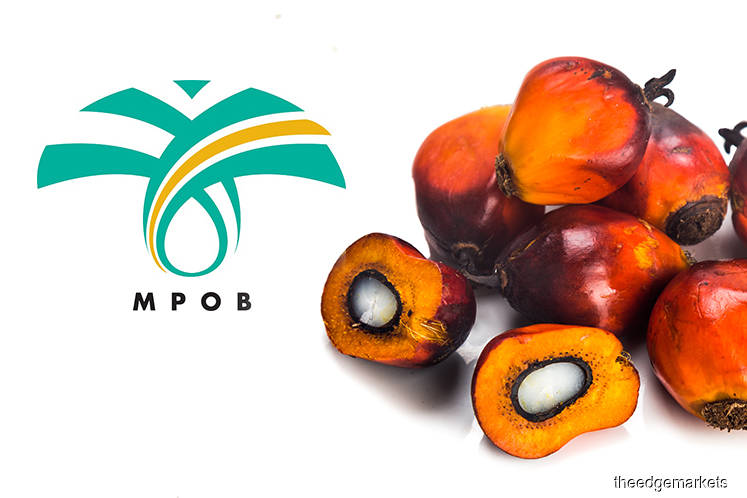 KUALA LUMPUR (Feb 7): The whole palm oil supply chain needs to work together in meeting the European Commission (EC) proposed regulation of 2.5 ppm for 3-MCPD esters or the industry, may face another trade barrier with the trading bloc, according to the Malaysian Palm Oil Board (MPOB).
Head of unit of analytical and quality development Dr Azmil Haizam Ahmad Tarmizi said the supply chain, while working together to effectively address the environmental and sustainability issues, must also pay an important role to tackle the food safety issue.
"It is a team effort. Not only for the refineries, mills or the plantation companies but it is a team effort from the top to the bottom.
"At the mill level, for example, it is important to segregate the secondary oil from mixing with fresh crude palm oil because the contents in both products are not the same," he said at a forum on 3-MCPD and glycidyl fatty acid esters (GEs) in Jakarta, Indonesia today.
At the forum, which has gone live on Facebook, Azmil presented a paper on "Palm Oil Sterilisation Technology and Their Implications on Oil Loss, Quality and Food Safety".
For the sterilisation process, which is the heart of the milling process, Azmil explained that the selection of sterilisation technology will determine the quality of  crude palm oil produced for refining processes.
In general, he said, there are four types of sterilisation in any palm oil mill — horizontal steriliser, tilting steriliser, vertical steriliser and continuous steriliser.
"Today in the EU they are going to vote for the limit for the vegetable oil pertaining to 3-MCPD esters and GEs, and from there they will make a decision on the implementation, and according to their original plan they will enforce this limit by Jan 1, 2021.
"But I would like to share with you that there are diverse opinions when they have a public comment on the level of MCPD, for example, for food in Europe it is now at 2.5 ppm, but over time they will be ready to commit to a lower level of 2 ppm," he said.
Reducing 3-MCPD esters and GEs is a high priority for the oils and fats industry, the Council of Palm Oil Producing Countries (CPOPC) said on its website.
On Feb 26, 2018, the EU enacted Regulation (EU) 2018/290, which sets maximum limits for GEs, with a level for edible oils and fats set at 1,000 µg/kg.
Next, the EU is proposing a regulation on 3-MCPD.
The CPOPC, which is hosting today's forum, is of the view that a maximum level of 2,500 µg/kg or 2.5 ppm for all vegetable oils should be adopted, as the acceptable safety limit for consumption.
"The industry needs to be prepared to produce palm oil and palm products for food uses to meet the level of 2,500 µg/kg of 3-MCPD within the one-year time-frame as per the EU proposal," it said.
The European Commission has proposed two levels for vegetable oils and fish oils for the final consumer, or for use as food ingredients.
The levels are 1,250 µg/kg for unrefined oils, refined oils and fats from rapeseed, sunflower, soybean, maize, olive, coconut, and palm kernel and mixtures of oils and fats from this category; and 2,500 µg/kg for others including palm oil.
Once approved, the 3-MCPD maximum limit regulation will come into force on Jan 1, 2021.