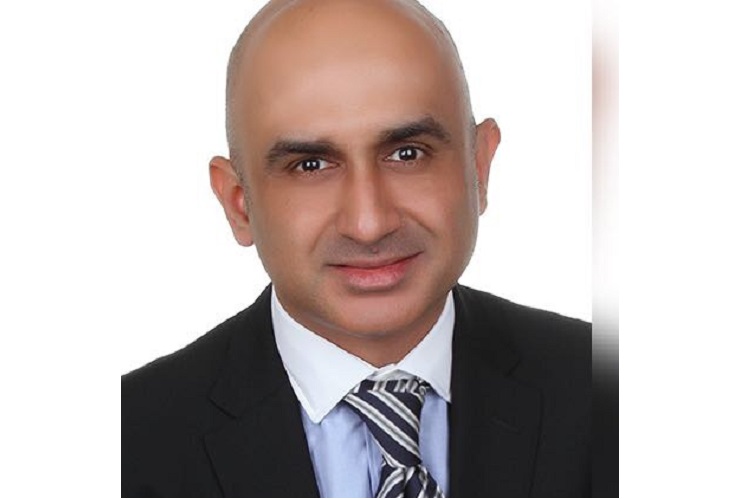 The spread of the Covid-19 virus saw inevitable disruption in the way companies operate. This pandemic brought to light companies' readiness to support remote working environments.
The pandemic has underlined the need for business automation like nothing else before, especially for businesses handling high volume transactions.
Kofax senior vice president and general manager for Asia Pacific and Japan, Zakir Ahmed, tells Enterprise that this "new normal" is driving businesses to automate as quickly as possible to ensure business continuity.
"Automation can help organisations bridge productivity and safety gaps when operating with a reduced workforce and/or one in which a high number of employees have transitioned to working from home," he says.
Kofax is a global company that has over 30 years of experience in the software innovation space with a strong focus on intelligent document processing, robotic process automation (RPA), artificial intelligence (AI), machine learning (ML) and analytics.
"Kofax's Intelligent Automation software platform [for example] helps organisations transform information-intensive business processes, reduce manual work and errors, minimise costs and improve customer engagement."
Businesses have had to resort to remote working environments over the last few months, such as shifting brick and mortar retail operations to an e-commerce business model overnight and turning to online support. 
Zakir says most businesses are already embracing digital transformation in some form. "Some already have the technology in place and some are working on incorporating it into their organisations. Covid-19 has accelerated the adoption of digital transformation and increased the importance of a digitally-enabled organisation," he says.
"Companies need to ensure that their business operations are resilient and pandemic-proof or they'll find themselves in a position of competitive disadvantage. It's never too late. With intelligent automation in place, employees will be able to carry out tasks more efficiently, even when managing a surge in on-demand requests."
On the business front, Zakir says he is seeing great momentum as companies now need automation to stay relevant for survival and not just as a competitive advantage or to improve their processes. Kofax has been receiving a great deal of enquiries about setting up new services in unbelievably short times.
"In pre-coronavirus times, businesses would spend three to nine months assessing their options. Now they have to make a decision instantly," he says.
For the companies that are just embarking on their digitalisation journey, there are three things to look at, says Zakir: cloud services, process automation and going digital.
In terms of process automation, for instance, he says companies can put in processes to extract data that is in both structured and unstructured forms. For example, they could capture the image of an incoming application form and pull out the data automatically.
"With more time to focus on high-value work requiring human judgment and thought, employees will be more engaged and efficient," says Zakir.
Most SMEs are conservative and risk averse, says Zakir,  and the idea of replacing manual work with automation makes them uncomfortable. However, this pandemic has forced businesses, including SMEs, to realise the benefits of digital transformation and long-term revenue gains.
Another challenge is the misconception that digital transformation is expensive and only meant for large organisations.
"The amount of investment required by a company as they embark on their journey towards digital transformation varies depending on the size of the organisation, type of business, level of IT sophistication currently in place, number of geographical locations and business requirements, among others. We support our customers by advising them based on their business needs and budget," he explains.
Zakir adds that it is also important to note that we live in an era of technology democratisation, where software and technology tools are available to everyone, regardless of business size. "Cloud models such as software as a service (SaaS), for instance, provide SMEs with cloud availability without costly infrastructure but a 'pay as you grow' option. 
"[This minimises] resources as it is an operating expense (opex) instead of a capex and the need for technical know-how. SMEs need to leverage on technology that has been built for larger organisations."
Going forward, employees and clients may prefer to engage in a virtual and digital manner. Zakir says as people become more comfortable and businesses realise the efficiencies of these approaches, they're likely to continue leveraging these capabilities.
"Businesses that expand their use of digital technologies and intelligent automation will be better prepared for the long term new 'normal'. It's also important to assess how prepared your organisation is for potential future disruptions," he says."
"Companies need to have a digital workforce with the right tools in place and be well prepared to begin, or continue, their digital transformation journey and ensure they fully utilise existing technology. A primary benefit of a digital workforce is that it's resilient to disruption."
Zakir adds that the companies most likely to thrive post-pandemic, will be those which seamlessly integrate human and digital workforces and effectively manage both at scale.