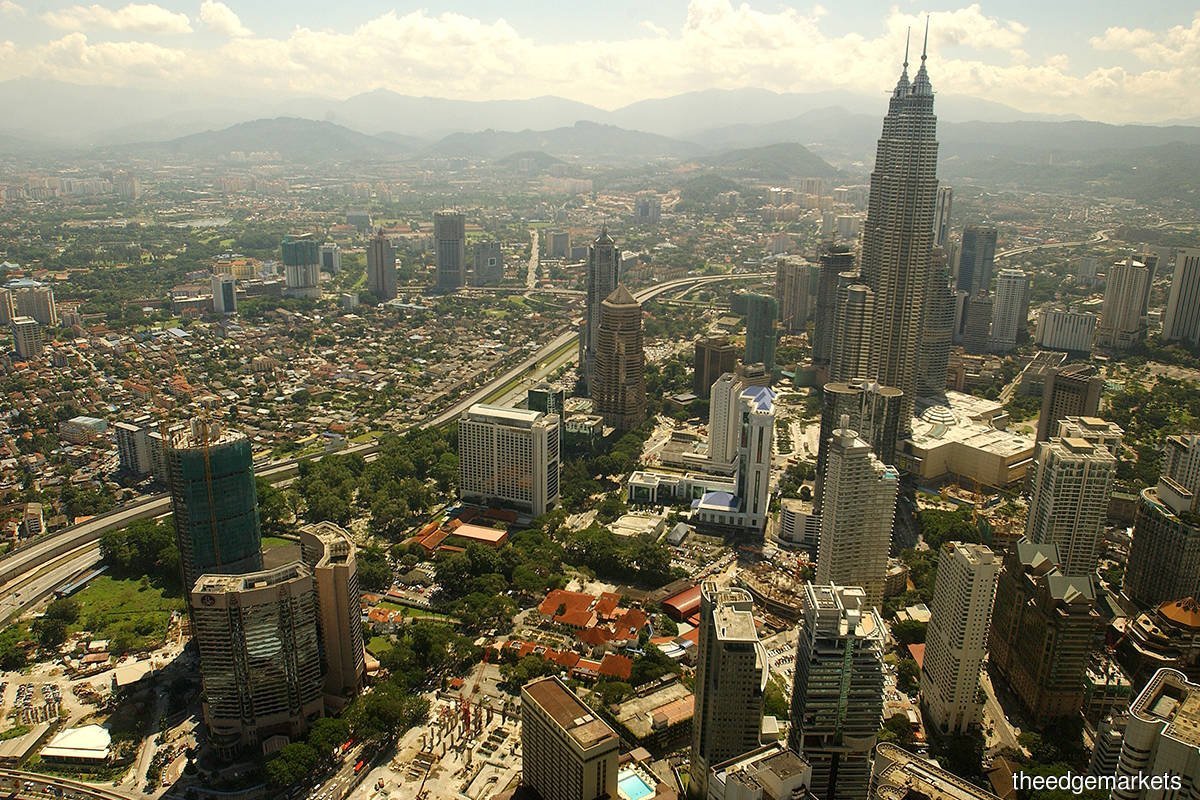 KUALA LUMPUR (July 27): The property market has changed in the past year-plus, and developers will need to adapt to the changing needs and find opportunities, said speakers at the 2021 Malaysian Housing and Property Summit titled "Resetting and Rebuilding the Housing and Property Industry in the New Normal" on July 27.
The virtual summit was organised by KSI Strategic Institute for Asia Pacific, and co-organised by International Real Estate Federation (Fiabci) Malaysia. More than 270 participants have registered for the one-day summit, which consisted of four sessions.
The first session, titled "The Property Sector in the New Normal: Where Do We Go From Here?", was moderated by Rahim & Co International Sdn Bhd executive chairman Tan Sri Abdul Rahim Abdul Rahman. The speakers were Country Heights Holdings Bhd founder and executive chairman Tan Sri Lee Kim Yew, Eastern & Oriental Bhd executive chairman Datuk Tee Eng Ho, Juwai-IQI Holdings chief economist Shan Saeed as well as UDA Holdings Bhd president and CEO Mohd Salem Kailany.
Tee noted that in the post-pandemic era, new product development needs to look into property safety and security, network and data stability, circulation of the space and modern amenities as well as private and communal space.
"Developers also look into digitalisation of business and systems as well as on how we do our marketing events and to engage with our buyers. Property management apps will also be used. After the pandemic, homebuyers want well-planned layouts and practical private space," he said, adding that homebuyers may also look for properties with specific purposes such as pets-friendly developments or properties focused on sustainability.
For Lee, with Country Heights' motto of "turning crisis into opportunity", he suggested two ideas for the government for the post-pandemic era — one of which is to attract tourists in the high-end tourism segment whereby they pay an amount for a one-year visa to stay in Malaysia. This group of tourists is often attracted to high-end properties.
"This will allow the government to take care of the properties for other income segments… Secondly, we are looking to suggest to the government a wellness visa where people can enter Malaysia, quarantine in a resort and get their vaccine injections. This is what we call turning a crisis into opportunity," he said.
Shan reckoned that the property industry has changed in the past 20 months as it is trying to strike a balance between pandemic and economy. He doesn't expect the global economy to recover before 2023, but he observed that investors are still buying property now as it is the new global currency.
"They are buying properties at locations that are geographically strong. The property lifecycle is at the growth stage… Properties will continue to be on the radar among the global investors, not just the retail investors but also the institutional investors for the long-term perspective," he said.
Salem reckoned that developers have to adapt to the changing market needs, and focus on clicks rather than just the brick and mortar alone. The situation has changed and developers need to embrace the change as this is what the market is asking for. 
"Developers will also be more selective in future launches, looking at where the opportunity is, the size of the offering will be smaller. There will also be requirements for innovative construction methods to ensure better quality products within a short period of time but at the same construction budget... People still need to consider investing in property because it is a way of wealth creation. I will encourage people to consider this option so that you can reap the rewards later," he said.
Read also:
Sustainability the new priority for residential projects 
Property industry to address the challenges of sustainability, innovation and technology in post-pandemic era