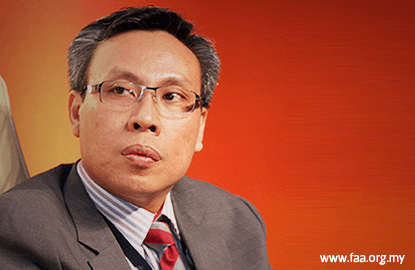 KUALA LUMPUR (Nov 4): The Islamic Finance industry in the country is facing an acute shortage of talent to serve the growing needs of the industry, as it is seeing a mismatch between the supply and demand of skilled workers in the niche financial sector.
Chief executive director of Finance Accreditation Agency (FAA) Dr. Amat Taap Manshor said that globally, there is a shortage of close to 56,000 professionals to serve the growing industry.
Dr. Amat told the audience during a forum at the 11th World Islamic Economic Forum that there needs to be a deeper collaboration between academia and the industry to address the shortage.
"FAA aims to alleviate the mismatch of competencies by working closely with university and industry players to streamline Islamic Finance course structures through accreditation," he said.
"The capital market sector is seeing the most acute shortage of Islamic Finance professionals, followed by takaful and banking," Dr. Amat told reporters on the sideline after the forum.
He said addressing the shortage issue has to be a continuous effort by all parties in the industry, and hopes that the country can see 40,000 Islamic Finance professionals in the market by 2020.
"FAA has developed the world's first learning standards (FLS), with the objective of ensuring quality consistency of learning and development initiatives across the financial services industry.
"These standards were conceptualized in close collaboration with industry practitioners and academicians to create an education benchmark for establishing quality and relevant learning programmes," Dr. Amat noted.