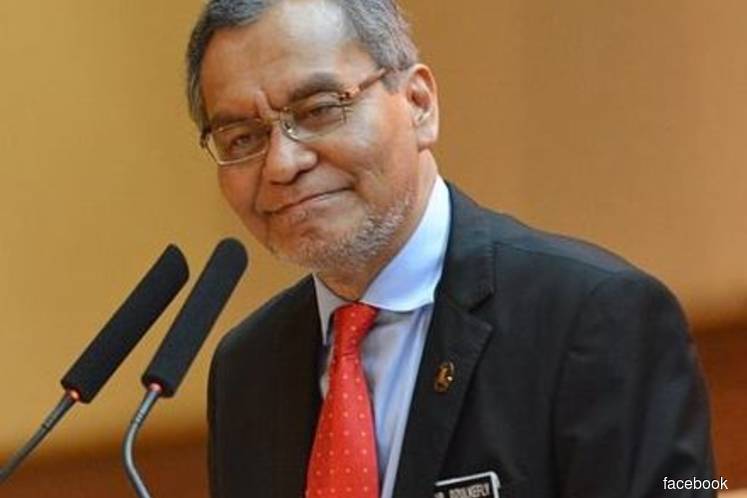 PUTRAJAYA (June 11): The actual cause of death among the Orang Asli community in Kampung Kuala Koh in Kelantan will be known soon after the serology and polymerase chain reaction (PCR) tests have been completed, Health Minister Datuk Seri Dr Dzulkefly Ahmad said today.
He said staff at the Gua Musang Hospital and Kuala Krai Hospital were currently doing some advanced clinical trials to determine the cause of the lung infection and subsequent death of the individuals.
According to the post-mortem done on the bodies, he said the ministry had so far determined that the deaths were due to secondary viral or microorganism infections.
"To find out the true cause, we are waiting for the serology and PCR tests being conducted by the hospital," he told a press conference after a town hall session with general practitioners (GPs) here today.
The media had previously reported that the Batek tribe from Kampung Kuala Koh claimed to have been plagued by a mysterious illness, resulting in a number of deaths. 
According to the Batek tribe, there were a total of 14 deaths so far, with the victims buried customarily by villagers, but the police informed that only two deaths had been reported.
Yesterday, Dr Dzulkefly was reported saying his ministry and other agencies would try to locate the remaining 12 bodies said to be buried to investigate the cause of death.
Meanwhile, Dr Dzulkefly said 99 residents of the village were currently being treated with four of them housed at the intensive care units of the Kuala Krai Hospital and Raja Perempuan Zainab Hospital in Kota Bharu.
He said the ministry was also waiting for the results of tests done on water samples taken by the Department of Environment (DOE) to get a comprehensive overview of the cause of the disease and subsequent deaths.
He said the police had also begun monitoring and controlling the entries and exits in the area to avoid any further risk of infection or transmission of the disease.
Media practitioners covering the area also need to report to nearby health clinics for health screenings upon completion of their assignments, he said.
Regarding the meeting with the GPs, Dr Dzulkefly informed that the government did not reject the proposed adjustment of fee rates and procedures for general and private medical clinics, but wanted the matter to be discussed further with the National Action Council on Cost of Living (NACCL).
"In principle, the government understands the need and rationale of the proposed amendments but the Cabinet has proposed that this matter should be first discussed in the NACCL meeting before being tabled for the consideration and consent of the cabinet ministers," he said.
Dr Dzulkefly said his ministry was not under pressure to implement the change even though the issue had become a hot topic among GPs over the last 15 years.
"We will try to solve it without burdening any parties," he said.
The first town hall session of the Health Minister with GPs took place for almost four hours, attended by 836 participants. — Bernama