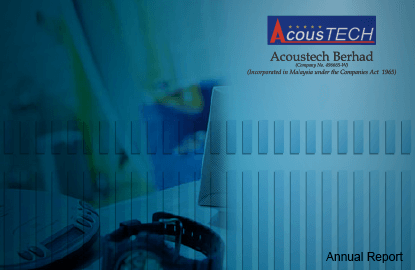 KUALA LUMPUR (May 18): Acoustech Bhd will collaborate with PIJ Property Development Sdn Bhd (PPDSB) to develop 60 units of three-storey shop offices in Tanjung Sepang, Johor, which will have an estimated gross development value (GDV) of RM55 million.
Spanning 5.67ha, the piece of land is strategically located within the economic corridor in southern Johor where both the federal and Johor state governments have committed to support the oil and gas industry situated in Pengerang.
In a filing with Bursa Malaysia today, Acoustech said its wholly-owned subsidiary Teras Eco Sdn Bhd has signed a development agreement with PPDSB for the proposed project. PPDSB is a wholly-owned subsidiary of PIJ Holding Sdn Bhd, which is in turn a wholly-owned unit of Perbadanan Islam Johor.
Teras Eco is involved in construction and property development, and is currently developing its maiden project, Senibong 88, which is 45 units of cluster and detached factory in Plentong, Johor.
Under the proposed collaboration, Teras Eco will pay PPDSB RM8 million excluding goods and services tax for the sole and exclusive development rights granted by PPDSB over the land.
The payment consideration under the agreement will be satisfied by internal funds and/or proceeds from the sale of the units under the project.
Teras Eco will be responsible for financing the entire construction costs and bear all the risks associated with the development works, marketing and sale of the properties developed. The estimated gross development cost of the project is RM43 million.
The project is expected to be completed by September 2018.
Acoustech said the development is in line with its roadmap in diversifying into property development business to strengthen its earnings base and to enhance the group's overall growth prospects in the longer term.
Currently, the group's main business is in the manufacturing of audio speaker systems and woofers.
Acoustech shares closed up 0.5 sen or 0.61% to 82 sen today, for a market capitalisation of RM137.05 million.