This article first appeared in The Edge Malaysia Weekly, on September 7, 2020 - September 13, 2020.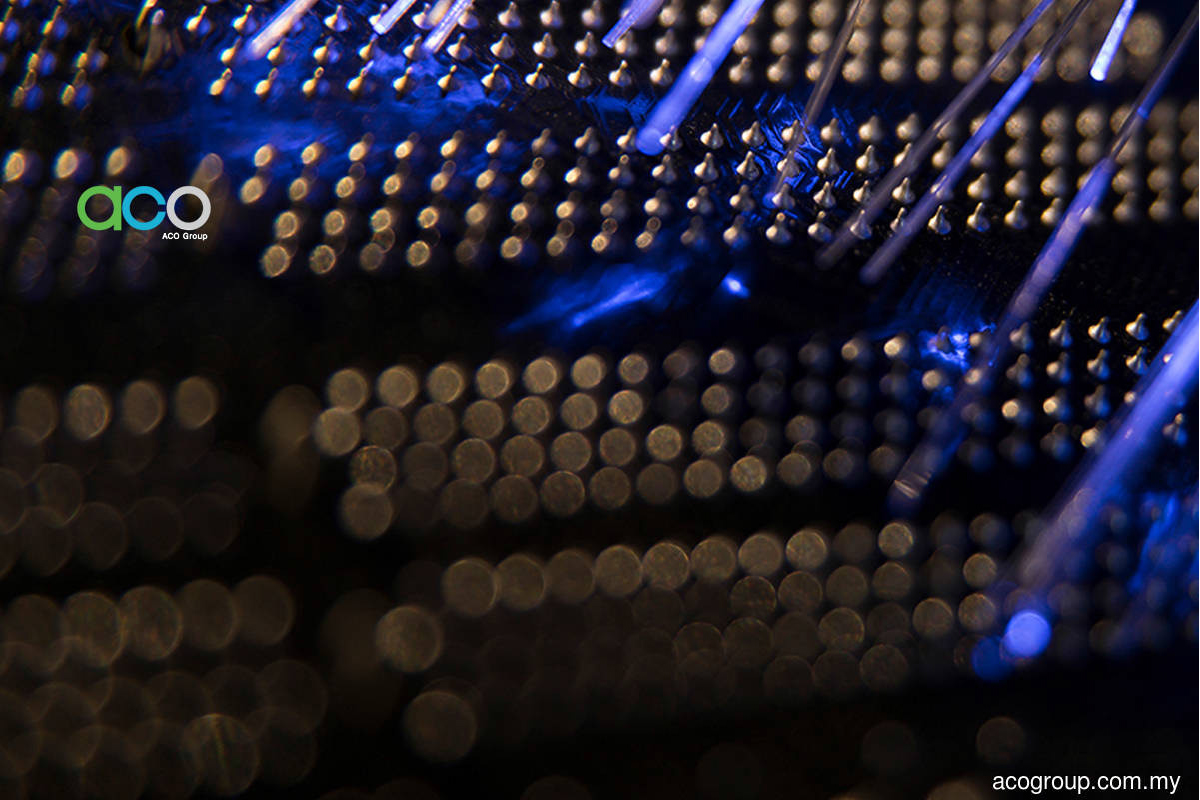 SINCE its inception in 1991, Johor-based electrical products and accessories distributor ACO Group Bhd has relied heavily on organic growth. But the group is looking to change this as it explores further growth opportunities through mergers and acquisitions (M&A) in a bid to enhance its earnings prospects.
ACO executive director Sean Tan Yushan says the local electrical products distribution industry is highly fragmented, with too many players. Thus, he sees a consolidation opportunity although ACO itself is a small player, commanding less than 1% share of the market.
"This [fragmented] situation is very similar to Europe about 50 years ago. But following many rounds of M&A activities, the top two players in Europe now command about 70% market share. We feel that we can achieve the same here," he tells The Edge in an interview.
The ACE Market-listed company plans to tap the capital markets as one of the options to raise funds for its M&A pursuit. As at end-May, ACO had a net debt position of RM13.21 million, with cash and cash equivalents amounting to RM16.72 million, while borrowings totalled RM29.93 million.
Tan, 35, joined the board of ACO in August last year. He is the son of Tang Pee Tee @ Tan Chang Kim and Jin Siew Yen. Together, the Tan family controls a 70.16% stake in the company, held through their private investment vehicle Kompas Realty Sdn Bhd.
Tan believes now is a good time to look out for M&A targets as the Covid-19 crisis has left many companies floundering, and the group hopes to pick up some of these assets at attractive valuations.
"There are a lot of M&A opportunities. We foresee that there will be fewer, but bigger, players (in the electrical products distribution industry) in the future. We intend to acquire some profitable, good quality companies," he says.
ACO is not limiting itself to a specific number of acquisition targets. Rather, it will prioritise on identifying the right partners to grow together.
"Geographically, we are looking to acquire companies that are located in Penang, Negeri Sembilan, Terengganu, Pahang and Kelantan," says Tan.
Headquartered in Johor Baru, the group has sales outlets and distribution centres across Johor, Melaka and Selangor. It distributes a wide range of electrical products and accessories across 89 brands, including 86 third-party brands and three own brands. It is also the authorised distributor for 11 reputable global brands, including the likes of KDK, Panasonic, Siemens and Schneider Electric.
Tan points out that ACO is not selling white goods such as televisions and refrigerators to the public, but supplying electrical materials such as cables, accessories, switches and closed-circuit television systems to industrial users, including high-rise residential and public infrastructure projects as well as factories and offices.
"We are selling our products through contractors, installers, architects and designers, who are our direct customers. We prefer this business model because electrical contractors need to keep replenishing their stocks on a daily basis," he explains.
Tan says these contractors and renovators are akin to "invisible salesmen" for ACO, as they have to keep buying electrical products for installation. "Their purchasing patterns are very predictable. We can even forecast for them what they would need in the future. That makes our business quite predictable as well. It is very steady and consistent."
ACO is also embarking on the e-commerce business. The group has developed two business-to-business (B2B) platforms for its e-commerce segment: one for cables and another for electrical protection materials.
"Nowadays, the younger generation wants a faster response time in order to make their purchasing decisions. We will be converting some of our clients from offline to online," says Tan.
He reveals that the e-commerce segment's revenue contribution to the group has increased from 8% before the Movement Control Order (MCO) to 12% after that.
Venturing into the retail business
ACO had been focusing on the B2B business model over the past 29 years, and only ventured into the business-to-consumer (B2C) retail business in August last year, setting up a lighting concept store at a new residential area in Senai, Johor.
"We want to give our customers a whole new buying experience. Many architects and interior designers are bringing their clients to visit our concept store instead of just showing them a product catalogue," says Tan.
The response has been overwhelming so far, he adds, and led to an improvement in ACO's profit margin last year.
"Our traditional B2B business usually gives us a gross profit margin of 17% to 20%, but the B2C business could give us as high as 30%," he notes.
For the first six months of its operations — from August last year to February this year — the lighting concept store generated a gross profit of RM500,000 to RM700,000.
Given its business potential and attractive margin, ACO is planning to open more such stores in different locations.
"In the next two years, we hope to have another store in Johor Baru, before venturing into central Kuala Lumpur with one or two stores. On average, we need to invest about RM1 million per store," he says.
ACO also intends to strengthen its brand and product portfolio, particularly its own brands. It has engaged some original equipment manufacturer (OEM) partners to produce its own brands of cables and current transformer products.
Some of the new areas that ACO could explore for its own brands, according to Tan, are conduit pipes and spotlights.
"These segments are quite expandable. As long as the products are concealed behind the wall, we can ask the OEM manufacturers to produce them for our own brands," he says.
The priority, he explains, is to make it justifiable for clients to purchase these products from ACO. More importantly, the group does not want to be seen as competing with its principals.
"Our clients know that we, as a distributor, have been very careful with product quality. Their expectations are high. We cannot compromise on quality for better pricing. We aim to grow more [own brands], but we have to make sure that they do not cannibalise our existing business. We don't want to upset our principals."
Tan notes that the profit margin for ACO's own brands is 30% to 50%, which is higher than that for third-party brands. However, their profit contribution to the group is still insignificant at less than 5%.
ACO saw its net profit grow 5.6% to RM7.84 million in the financial year ended Feb 29, 2020, up from RM7.42 million in the previous year.
Lacklustre market debut due to MCO
ACO made its debut on the ACE Market on March 18, the first day of the MCO. The counter plunged on its debut to open at 20 sen, which was 28.6% lower than its initial public offering (IPO) price of 28 sen. The next day, it slid further to hit a low of 15 sen.
Its shares have since recovered and are now trading above its IPO level. Last Friday's closing price of 40.5 sen gave the company a market capitalisation of RM121.5 million.
Tan concedes that ACO's stock has gone on an unforgettable roller-coaster ride.
He recalls that ACO submitted its draft prospectus in August last year and was targeting to list by March or April this year.
"But when the MCO was announced, it was already too late for us to delay the listing. The prospectus had been launched, so we had a fixed schedule to follow. It was not an option for us. We could not unwind it. If we were to delay the listing, we might need to refund the IPO subscribers, and there would be additional cost," Tan points out.
"In the end, we felt that we should go ahead. We had done what we wanted, which was to raise fresh capital for our company to expand our operations. Obviously, the timing of the listing was not perfect. But we got the funds that we needed. In hindsight, it could have been better, but it wasn't so bad eventually," he adds.
Going forward, he says ACO aims to maximise shareholders' return and transfer to the Main Market in three to five years.