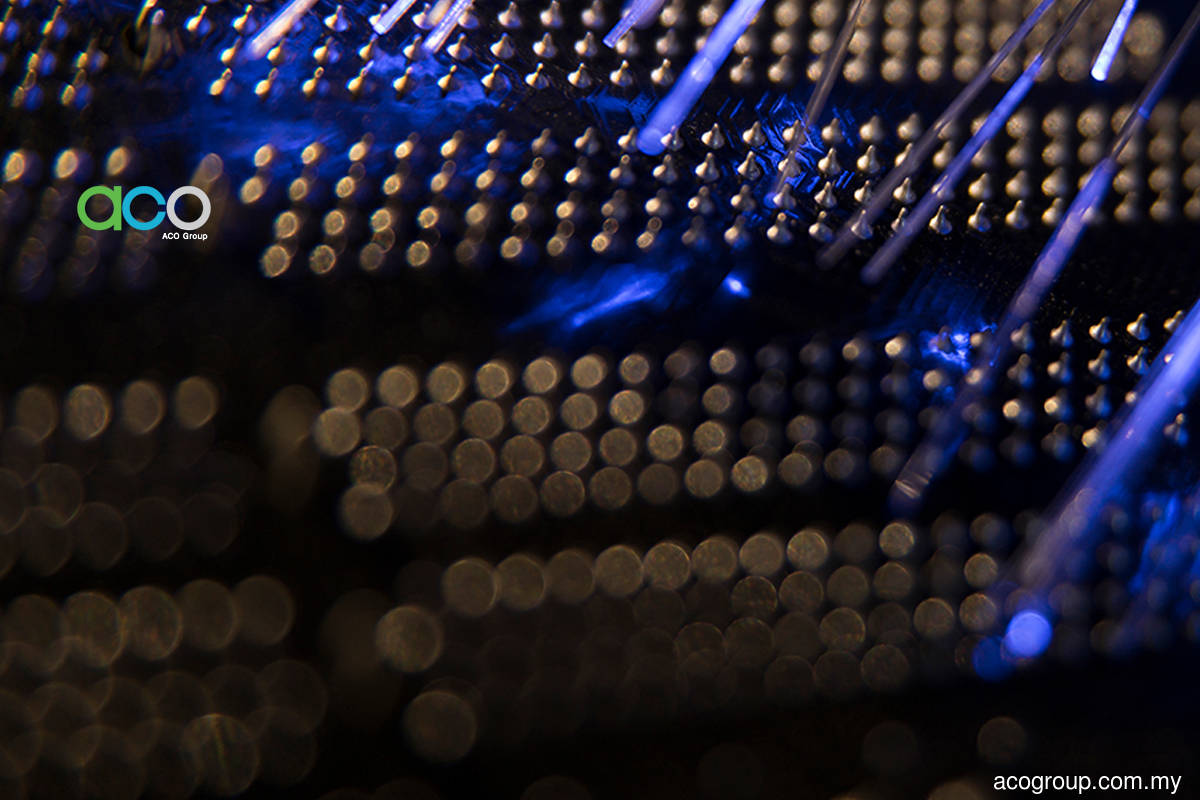 KUALA LUMPUR (Oct 18): ACO Group Bhd is teaming up with electric vehicle (EV) charging specialist EV Connection Sdn Bhd to install a direct current (DC) fast-charging station at ACO Group's new headquarters in Johor Baru as part of its initiatives to tap into the green technology sector.
To capitalise on rising growth prospects of the EV space, ACO Group has proposed to acquire a 10% stake in EV Connection for RM1 million cash.
ACO Group, via its wholly-owned subsidiary ACO Holdings Sdn Bhd, on Monday entered into a share sale and subscription agreement with: i) EV Connection promoter Lee Yuen How for the purchase of 10,000 ordinary shares in EV Connection for a cash consideration of RM90,000 equivalent to RM9 per sale share; and ii) EV Connection for the subscription of 100,000 ordinary shares in EV Connection for RM910,000 cash equivalent to RM9.10 per subscription share.
ACO Group said the exercise will be funded by internally generated funds and satisfied entirely by cash, according to a bourse filing on Monday.
In a separate statement, the firm said that with a capacity of 180 kilowatts (kW), the EV charging station is set to be one of the fastest-charging speed stations in Malaysia and the very first in Johor.  
ACO Group said EV owners will soon be able to drive-in to its headquarters to charge up their vehicles at up to 180kW, which takes up to 30 minutes to charge a car, as compared to alternating current (AC) charging points that take about six to hours for a full charge.
ACO Group group managing director Ir Tang Pee Tee @ Tan Chang Kim said it is an exciting time for the electrical industry as green technology is picking up pace and driving demand growth for electrical supplies.
"Malaysia's EV industry holds tremendous opportunities for us, and we intend to expand our involvement in the development of EV charging infrastructure via our strategic investment in EV Connection," he said.
As one of the pioneers and advocates in the field of EV charging, EV Connection established the JomCharge app in 2019, a mobile platform that connects EV users with EV charging stations located all over Malaysia.
Via the JomCharge app, EV owners are able to locate nearby charging station locations, easily make payments and track the progress of their charging sessions.
"Together with EV Connection, we aim to participate in the scaling up of the EV charging network in Malaysia to pave way for greater EV adoption and support the push for driving decarbonisation.
"We will leverage our respective strengths, ACO Group's vast product offerings and footprint in Malaysia and EV Connection's strong technical know-how in EV infrastructure, to accelerate the deployment of EV charging stations across Malaysia. It is a natural progression for us to grow alongside the advancement of the electrical industry, and we will continue powering a brighter tomorrow in a sustainable manner," said Tang.
At Monday's noon break, shares in ACO Group settled half a sen or 1.3% higher at 39 sen, translating into a market capitalisation of RM132.94 million.