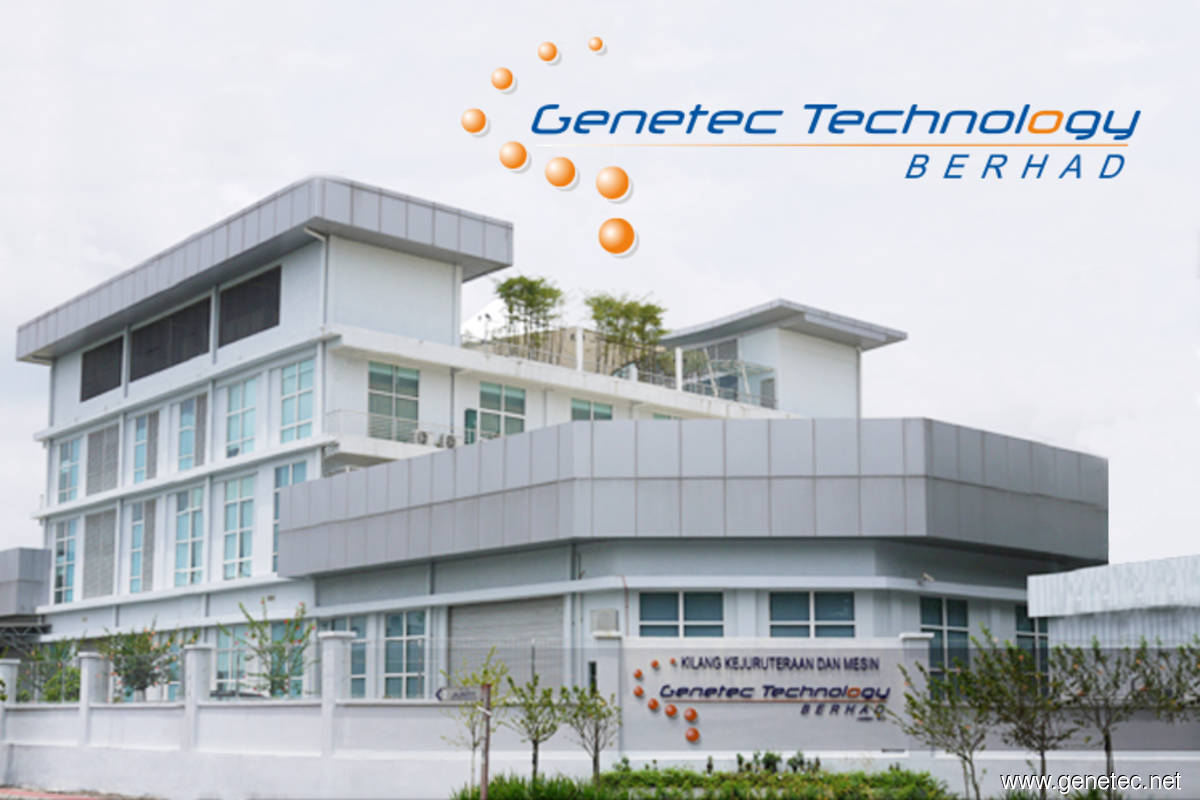 KUALA LUMPUR (July 27): ACE Market-listed Genetec Technology Bhd said while its major business contracted, with production timelines ranging between six months to one year and the MCO causing deferment in its delivery of orders, the firm had increased its workforce and is currently in full production capacity to recover from the operational halt during the movement control order (MCO) in order to meet project deliveries.
Genetec, whose business and operations consists primarily of two core sectors — automotive and hard disk drive (HDD), said this in its forward looking statement in its annual report 2020 filed with Bursa Malaysia today.
"The current projects which were accumulated due to MCO will be gradually completed and delivered in second half of 2020.
"Although the Covid-19 pandemic is subsiding in Malaysia, we will continue to work diligently to ensure that the health and wellbeing of our staff and business partners are safeguarded. We have taken various measures to minimise the impact of the Covid-19 outbreak on our operations," it said.
Genetec said with the slowdown in the Covid-19 pandemic, the global automotive sector is expected to gradually recover.
It said in the aftermath of the coronavirus outbreak, it is also very likely to see a sharp rebound in business as the group's customers are established global leading players in the automotive industry.
"We remain confident in the longer-term outlook for the group. Our core market opportunities in Industry 4.0 are securely attractive in the mid and long term," it said.
Genetec said it will continue to exercise due care in the pursuance of its existing core sectors and explore other business opportunities.
"The group strives to keep abreast of global industry trends and manufacture production lines that cater to customers' evolving needs and satisfy their high-quality requirements.
"We will seek growth and higher returns by leveraging on sharpening our competitive edge and stringent budgetary planning to manage our resources effectively," it said.
Genetec said with its core value and persistence in upholding its philosophy of overcoming obstacles in unity, it remains optimistic of achieving sustainable performance over the long term in the face of challenges ahead.
"Given its years of industry experience, leading core technologies and solid relationships with its customers, the group is confident to continually expand its market share, drive business growth and generate satisfactory results for financial year 2021," it said.
For the financial year ended March 21, 2020, Genetec said it recorded revenue of RM80.3 million, representing a decrease of 17.4% from the preceding year's revenue of RM97.2 million mainly due to lower orders from the HDD sector.
At the midday break, Genetec fell 2.67% or 4 sen to RM1.46 with 68,500 shares traded.