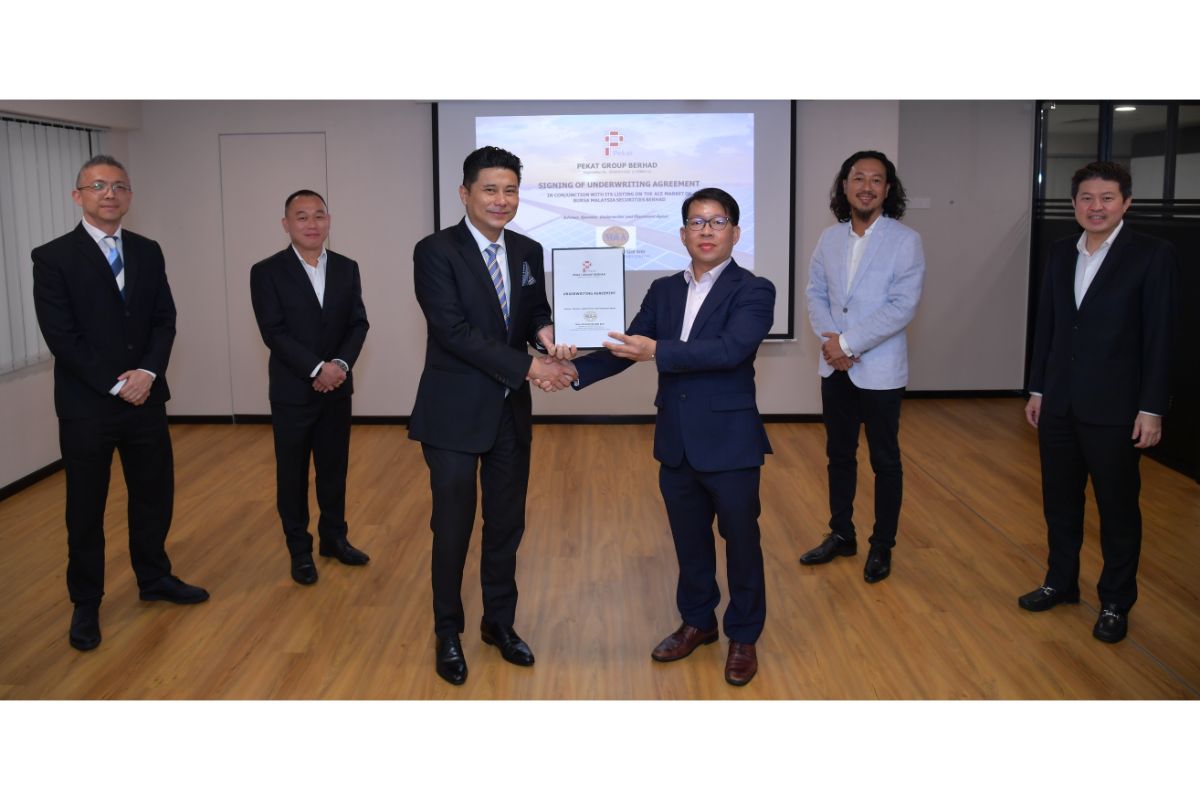 KUALA LUMPUR (April 22): Pekat Group Bhd, a solar photovoltaic (PV) and earthing and lightning protection (ELP) specialist, has inked an underwriting agreement with M&A Securities Sdn Bhd in conjunction with its initial public offering (IPO) exercise to list on the ACE Market of Bursa Malaysia.
Its IPO entails the issuance of 138.67 million new shares in the group, representing 21.5% of its enlarged issued share capital. As part of its listing exercise, the existing shareholders of the company will also make an offer for sale of 32.25 million shares to selected investors by way of private placement, according to Pekat in a statement today.
"Under the agreement, M&A Securities will underwrite a total of 48.37 million new shares made available for the Malaysian public and its eligible directors, employees as well as persons who have contributed to Pekat group's success.
"The remaining 90.30 million new shares will be placed out to selected Bumiputera investors approved by the Ministry of International Trade and Industry and selected investors," Pekat said.
Besides being the underwriter, M&A Securities is also the adviser, sponsor and placement agent for Pekat's IPO.
Pekat managing director Chin Soo Mau said the listing will enable the group to raise funds for a new head office and operational facility, as it expands its solar PV and ELP businesses.
"Proceeds from the IPO would generally be used to expand our operations to take advantage of the upcoming growth in the solar PV industry, which will help us to expand our current capabilities," he said.
Part of the proceeds will also be used for working capital, in particular for the purchase of materials for its projects such as solar PV modules, solar PV inverters and ELP products and accessories, repayment of bank borrowing and to defray estimated listing expenses.
"To tap into the growing business opportunities, we require more skilled employees and financial resources. These two are crucial for us to secure more contracts, implement more projects concurrently and provide more maintenance services," Chin added.
Apart from Chin, Pekat's substantial shareholders include its executive directors Tai Yee Chee and Wee Chek Aik, and Hextar Holdings Sdn Bhd. The latter is also a major shareholder of Main Market-listed Hextar Global Bhd.
Other than the design, supply and installation of solar PV systems and power plants, Pekat also supplies and installs ELP systems as well as distribute electrical products and accessories.
Its solar PV services cover the entire scope of work of a solar PV project from site assessment, design and application for regulatory approvals, procurement of components to system installation and commissioning, Pekat said. It also provides operations and maintenance services of solar PV systems.