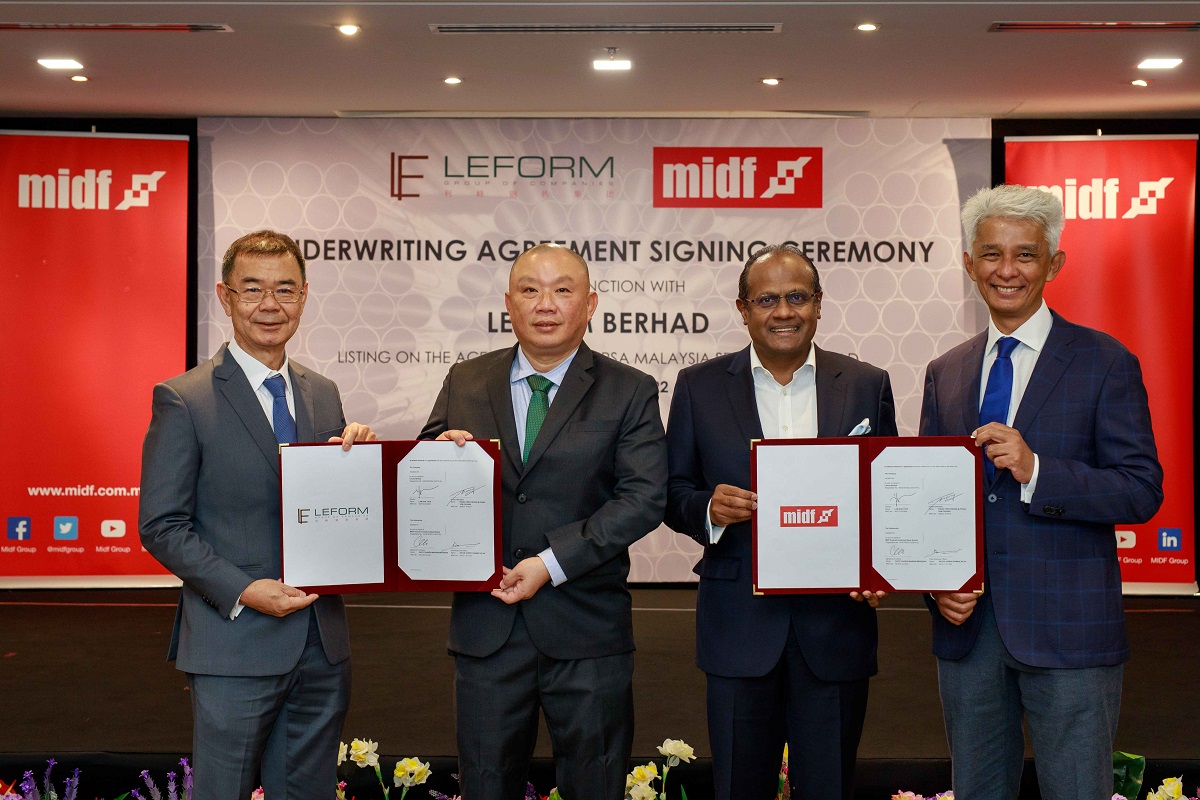 KUALA LUMPUR (Sept 22): ACE Market-bound Leform Bhd has inked an underwriting agreement with MIDF Amanah Investment Bank Bhd (MIDF Investment) in conjunction with its forthcoming initial public offering (IPO).
In a statement on Thursday (Sept 22), Leform which manufactures and trades in steel products, said its IPO exercise encompasses a public issuance of 311 million new shares, representing 21% of its enlarged share capital, as well as an offer for sale of 74.1 million existing shares, representing 5% of the enlarged number of shares by way of private placement to identified institutional and/or selected investors.
Out of the 311 million new shares, 74.1 million shares will be made available to the Malaysian public via balloting, followed by 29.6 million shares to eligible directors and employees, and 22.2 million shares by way of private placement to selected investors, while the remaining portion of 185.1 million shares is reserved for Bumiputera investors approved by the Ministry of International Trade and Industry.
Besides its primary market in Malaysia, the group also exports its products to international markets, such as New Zealand, Singapore and Cambodia.
Leform managing director Law Kok Thye said the IPO exercise will expedite its expansion plans and allow the company to tap into the equity capital market to capitalise on future growth opportunities.
"Against the backdrop of prospects for the construction industry in light of emerging infrastructure projects and housing projects and government initiatives to drive demand for residential properties, as well as rising demand for automotive vehicles and locally manufactured furniture, demand for steel products is expected to be stimulated alongside the growth of these end-user industries.
"Therefore, we have strategised initiatives to construct new facilities to cater for the anticipated increase in orders for steel pipes and flat steel products.
"The expansion of our storage space capacity, for example, will enable us to operate our machines more efficiently," said Law.
Meanwhile, MIDF Investment chief executive officer Datuk Dominic Silva said the listing status sought will certainly elevate the group's credentials and reputation, building upon a business model that has proven resilient through various economic environments.
"Now, as Leform forges ahead, we look forward to working together with the team from Leform to grow the company from strength to strength as a player in the steel industry," he said.