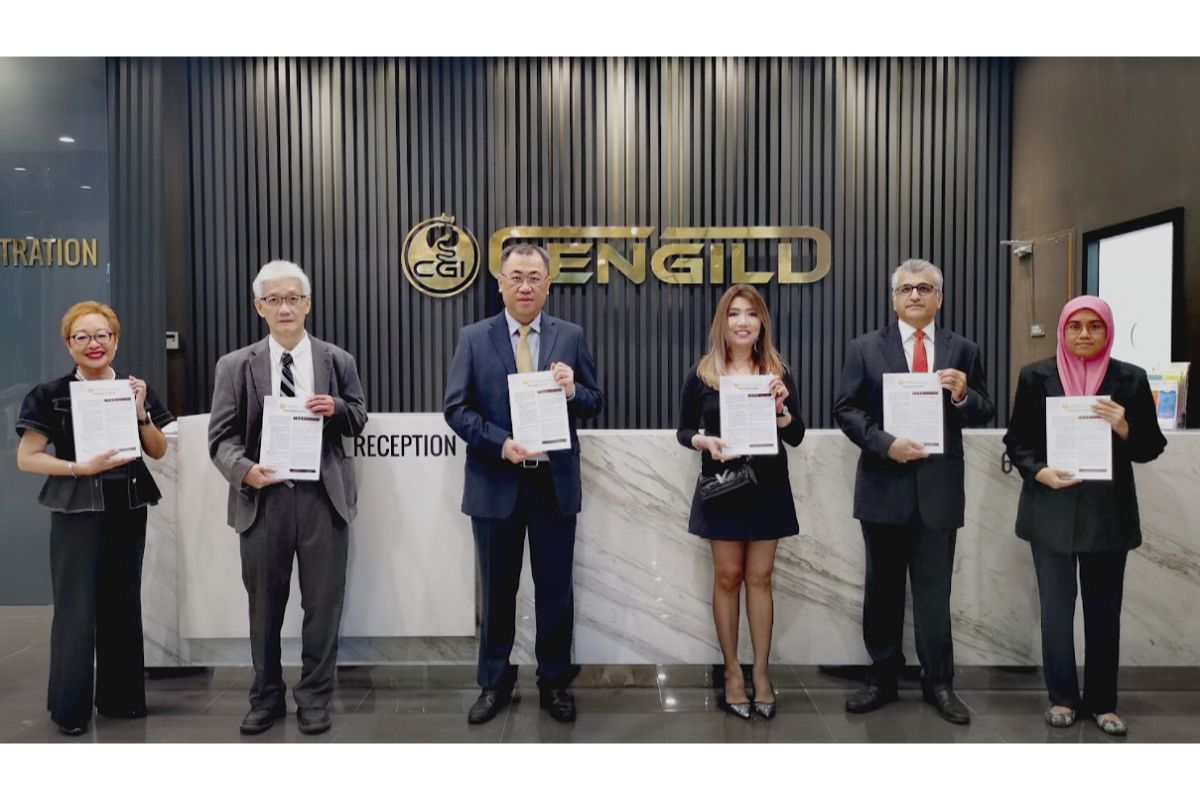 KUALA LUMPUR (March 30): Cengild Medical Bhd is set to be listed on Bursa Malaysia's ACE Market on April 18 under an initial public offering (IPO) of 218.8 million new shares in the company at 33 sen each to raise RM72.2 million.
According to Cengild's Bursa filing and prospectus released on Wednesday (March 30), it will have a market capitalisation of RM270.2 million upon listing based on an enlarged number of issued shares of 818.8 million.
"We are a healthcare service provider operating a medical centre specialising in the diagnosis and treatment of gastrointestinal, liver diseases and obesity.
"Our medical centre is located at Nexus @ Bangsar South, Kuala Lumpur.
"Currently, our medical centre has 10 clinics, three endoscopy rooms, 28 beds (including eight day-care beds), two operating theatres, radiology department, accident and emergency department, pharmacy, laboratory and central sterile supply department," the group said in its prospectus.
On the IPO proceeds, the group intends to use RM37.1 million to establish new medical centres, RM17.4 million for working capital, RM13 million for expansion of existing medical centres and the remaining RM4.7 million for listing expenses.
Meanwhile, the company said share applications are accepted from 10am on Wednesday onwards and the closing date is on Tuesday (April 5) at 5pm.
Balloting of the applications will be done on April 8, while allotment of the IPO shares to successful applicants will take place on April 15, Cengild added.
Hong Leong Investment Bank Bhd is the principal adviser and sponsor besides being the sole underwriter and placement agent for the IPO.
Cengild 2Q net profit declines 13.8% to RM2.44 million
In a separate Bursa Malaysia filing on Wednesday (March 30), Cengild saw its net profit in the second quarter ended Dec 31, 2021 (2QFY22) decline by 13.8% to RM2.44 million compared to RM2.83 million reported in the previous year's corresponding quarter, largely because of listing expenses and slightly lower margins due to promotional offers for certain surgical procedures and higher nursing staff costs.
Quarterly revenue, on the other hand, increased by 4.06% year-on-year to RM16.83 million from RM16.17 million, underpinned by higher number of patients, as well as more endoscopic procedures and surgeries performed.
For the full six-month period ended Dec 31, the group's net profit fell by 31.02% to RM3.81 million from RM5.52 million in the year-ago period while revenue declined slightly by 0.5% to RM31.51 million from RM31.67 million.