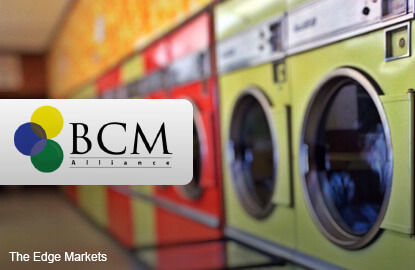 KUALA LUMPUR (Oct 13): ACE Market-bound BCM Alliance Bhd's initial public offering (IPO) for the public portion has registered an oversubscription rate of 49.943 times.
In a statement today, BCM Alliance said the oversubscription rate of 49.943 times, valued at RM212.94 million, was the highest rate for the public category of an IPO for 2016 to date.
BCM Alliance said it received 11,094 applications for 1.12 billion shares from the Malaysian public. Twenty-two million shares were made available for public subscription.
Meanwhile, the 9 million shares made available for application by eligible directors and employees of BCM Alliance who have contributed to the success of the Group had also been fully subscribed, it added.
BCM Alliance managing director Liaw Chong Lin said the oversubscription provided a firm signal of the marketability of the company's shares and the underlying confidence in its performance over the long haul.
"We are certainly encouraged by the overwhelming response, which is (a) testimony [of] the public's confidence in the inherent strengths of BCM Alliance.
"I am confident that BCM Alliance will grow stronger, better and more competitive, and we will strive to ensure that we do not disappoint our shareholders and investors who placed their trust in us," he said.
Liaw said that under the flotation exercise, BCM Alliance has raised RM16.01 million from its public issue of 84.25 million shares at an issue price of 19 sen per share.
Of the total IPO proceeds, RM2.6 million (16.2%) will be used to set up a chain of 11 new Speed Queen self-service launderette outlets as concept stores throughout Malaysia, RM7.7 million (48.1%) to buy new commercial laundry equipment and medical devices, RM3.21 million (20.1%) to fund the day-to-day working capital expenses of the Group, while the remaining RM2.5 million (15.6%) will be used to defray the IPO's listing expenses.
BCM Alliance is tentatively slated to be listed on Oct 24.
M&A Securities Sdn Bhd is the adviser, sponsor, underwriter and placement agent for the IPO exercise.