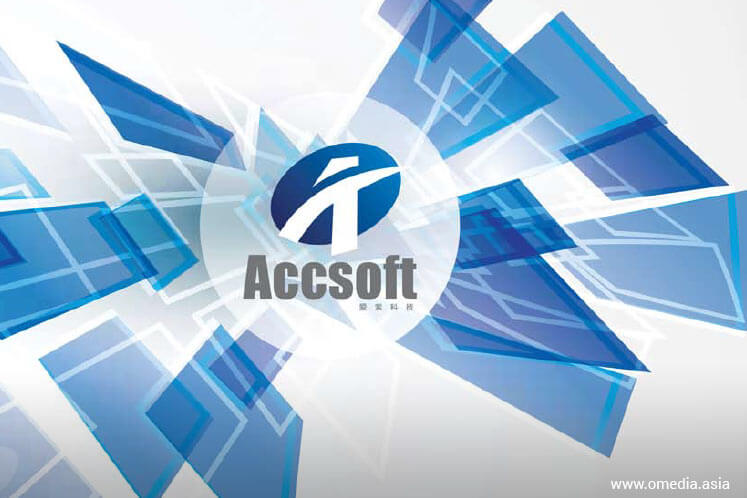 KUALA LUMPUR (Sept 15): IT specialist Accsoft Technology Bhd is looking to work together with a local firm that assembles and trades motorcycles to exploit market potential in relation to last mile delivery in the e-commerce industry.
It said it has inked a Memorandum of Understanding (MoU) with Malaysian Formula Bikes Sdn Bhd (MFB) today for the proposed collaboration.
MFB is the sole improter and assembler of Sanyang Motorcycle's brand of motorbikes in Malaysia.
"The MoU signed expresses intentions of both parties to collaborate together to exploit market potential in relation to last mile delivery within the e-commerce industry in light of the newly launched Malaysia's Digital Free Trade Zone (DFTZ)," the group said in a filing with the bourse this evening.
Accsoft will be providing, among others, the application technology and funding for the collaboration, while MFB will be supplying 1,000 motorcycles and riders, as well as operational management, the group said.
Both parties agreed that "commencement of further concrete negotiations on the collaboration will be finalised within 30 days" of the preliminary agreement.
"We believe that this partnership with MFB will give Accsoft an advantageous platform to expand last mile delivery in relation to e-commerce business in Malaysia, which is in line with the Government's focus on the digital free trade zone," said the group's Executive Director Zhu GuoHe in a separate statement.
Accsoft's shares closed unchanged today at 72.5 sen, for a market capitalisation of RM603.8 million.