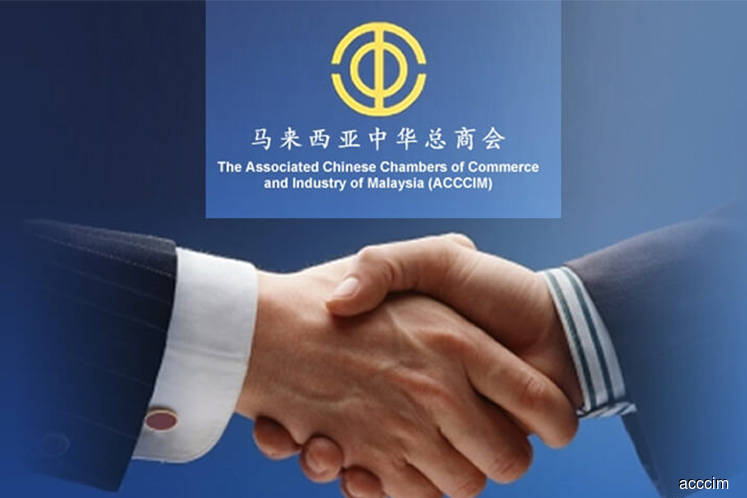 KUALA LUMPUR (April 6): The Associated Chinese Chambers of Commerce and Industry of Malaysia (ACCCIM) has thanked the government for considering some of its requests when making an additional allocation to small and medium enterprises in its announcement today.
"We are pleased that the package has taken care of the plight of micro businesses through special grant and zero interest rate soft loan, to help them through this tough time.
"It is vital to safeguard SMEs against businesses' closures and bankruptcies, as this will result in massive retrenchments and the loss of income for workers, as well as [being] detrimental to the economy," ACCCIM president Tan Sri Ter Leong Yap said in a statement.
The revised wage subsidy of RM600, RM800 and RM1,200 per month per employee (depending on the size of business operations from April to June) costing RM13.8 billion and which will benefit 4.8 million employees, certainly provides a timely financial relief to businesses, Ter added.
"We are relieved that the government has agreed to encourage mutual discussion between the employers and employees pertaining to terms and conditions including the options of pay cut and no pay leave during the MCO period. It gives the employers' flexibility to engage with employees in coping with this turbulent time," he said.
Ter, who is also the president of the National Chambers of Commerce and Industry of Malaysia (NCCIM), said ACCCIM will continue to work with the government to protect public health and the economy during the Covid-19 pandemic.
"We strongly believe that the government would continue to engage with businesses, to review the policy actions from time to time and make pragmatic decisions, taking into account the evolving developments concerning the economy and businesses," Ter said.
He reiterated that both NCCIM and ACCCIM would give firm commitment to actively involve and contribute actionable ideas, as well as suggestions for the formulation of medium-and long-term plan to ensure a sustainable economic and business development.
 #dudukrumahdiamdiam and get the news at theedgemarkets.com.