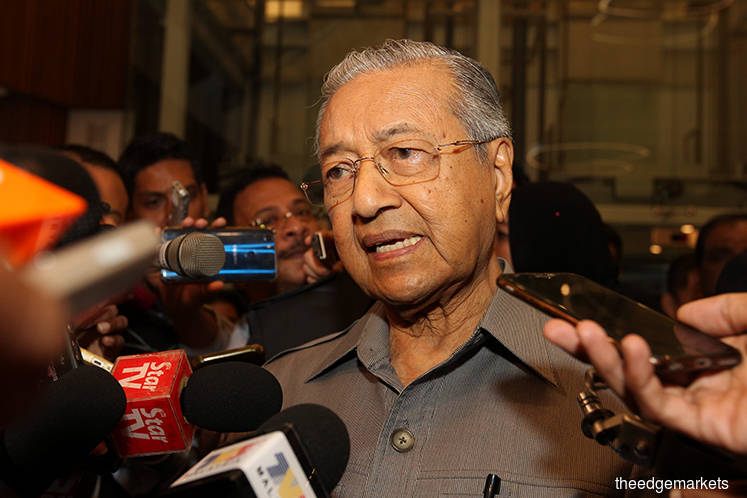 KUALA LUMPUR (March 20): The abolishment of the death penalty in Malaysia could facilitate the extradition of convicted criminals from countries like Australia, Prime Minister Tun Dr Mahathir Mohamad said.
"We are trying to save lives in Malaysia now; the people think that (the) death penalty is too heavy, so we hope other countries think the same. In Australia for example, they will not return the convicted people that escape to their country, because we have the death penalty here," he said.
Speaking to reporters at the Parliament lobby today, Dr Mahathir said extradition requires agreement by both countries involved, and Malaysia is not able to unilaterally bring back any convicted people.
"Extradition requires the agreement from the other country, we cannot kidnap him or her," he said, without naming anybody.
Dr Mahathir was asked to comment on a Malaysian man who is convicted of murder in Singapore in 2015 and is scheduled to be executed in Singapore on Friday (March 22).
However, Dr Mahathir related the issue with extradition restrictions in Australia.
Notably, Malaysian Sirul Azhar Umar escaped to Australia after being sentenced to death in 2015 for the murder of Mongolian model Altantuya Shaariibuu.
Last month, Sirul's bid to appeal for political asylum in Australia was rejected and he faces the risk of being deported from the country.