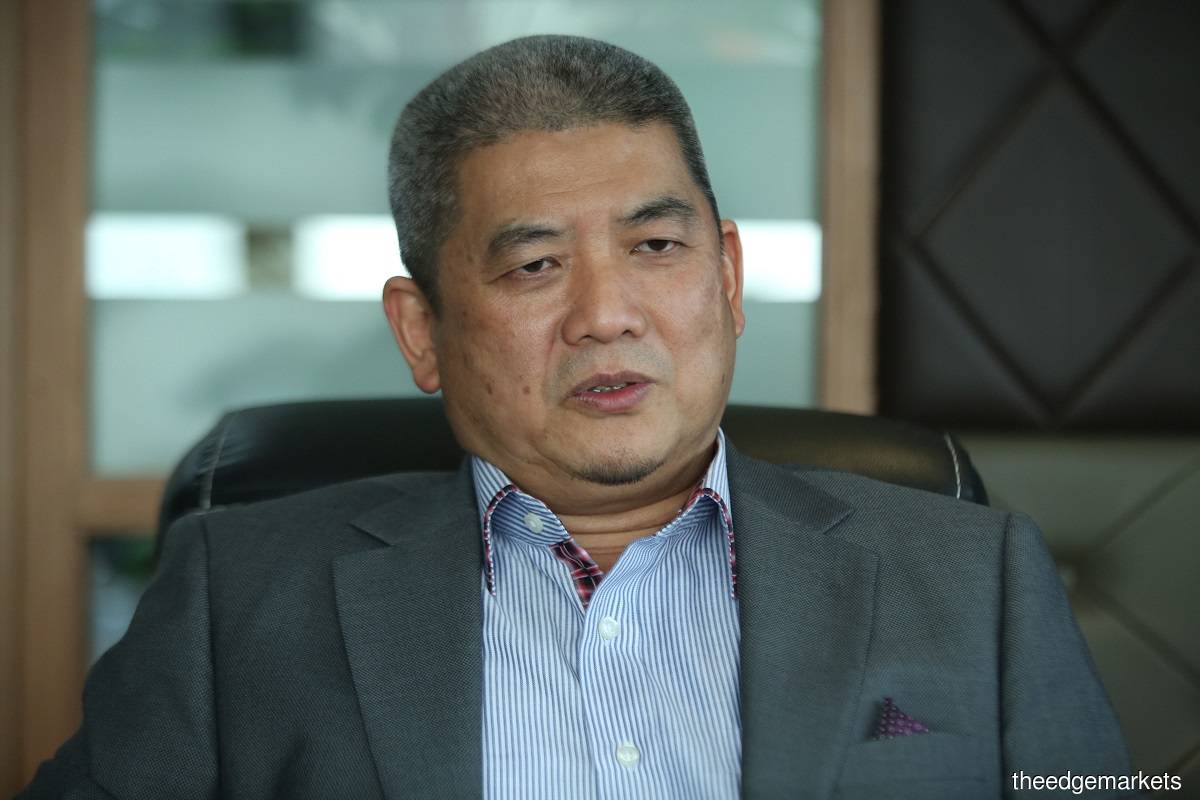 KUALA LUMPUR (Nov 24): Serba Dinamik Holdings Bhd group managing director and chief executive officer Datuk Dr Mohd Abdul Karim Abdullah has sold 25 million shares representing a 4.606% stake in KPower Bhd, formerly known as Kumpulan Powernet Bhd, at below market value. He is also the non-executive chairman of KPower. 
According to the company's bourse filing, the shares were sold via direct business transactions. The purchaser was not specified.
The 25 million shares were sold on two separate occasions, with the first tranche of 21.25 million shares sold on Tuesday (Nov 23) at 40.9 sen per share. The remaining 3.75 million shares were sold on Wednesday at 45 sen per share. KPower shares settled at 56.5 sen on both days.
The sale of those shares for about RM10.38 million in total has trimmed Mohd Abdul Karim's stake in KPower to 15.226% comprising 82.65 million shares from 19.832% or 107.65 million shares previously.
At the closing price of 56.5 sen apiece on Wednesday, Mohd Abdul Karim's stake in the renewable energy contractor is worth around RM46.7 million. The group now has a market capitalisation of RM307 million.
Just about a month ago on Oct 21, Mohd Abdul Karim sold his entire 55.9 million warrant holdings in Serba Dinamik, which represented about 6.34% of the group's total warrants, at near record low prices, only to purchase one million shares in Serba Dinamik a day later.
The share trades of Serba Dinamik, together with Sarawak Consolidated Industries Bhd (SCIB) — two companies that Mohd Abdul Karim is actively involved in — have been suspended recently. Serba Dinamik's suspension, since Oct 22, was due to its failure to provide an update on its ongoing special independent review regarding some accounting issues, while SCIB was suspended from Nov 9 due to its inability to issue its annual report within the stipulated time frame.
Year-to-date, KPower has declined by 69.06% from its Dec 31, 2020 price of RM1.81 per share.
Read also:
Serba Dinamik chairman, director quit in protest over Bursa requirements 'prohibiting' them from 'fairly discharging duties'