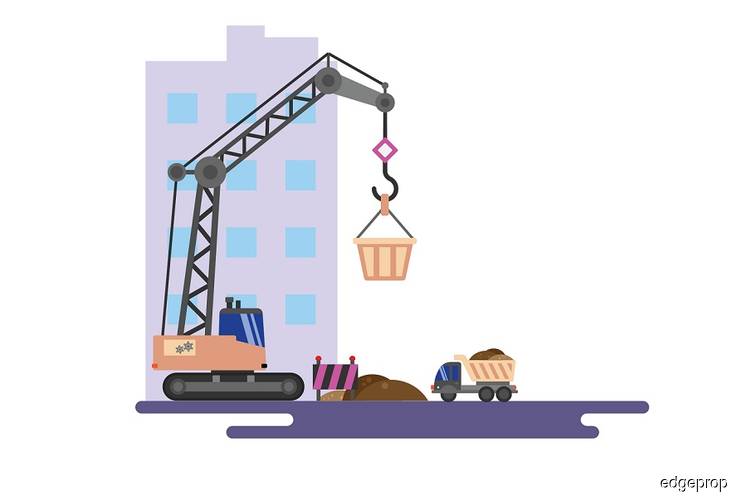 ABANDONED projects are property buyers' worst nightmares. All their hard-earned money and homeownership dreams would have seemingly gone down the drain.
Like a damsel in distress, the only hope for such buyers is a white knight, and some of these abandoned projects are fortunate to have been rescued by one.
According to news reports, as of November 2017, the government had registered 253 abandoned private housing projects in Peninsular Malaysia, with the highest number in Selangor. Of that figure, Urban Wellbeing, Housing and Local Government Minister Tan Sri Noh Omar noted that 190 had been revived and completed between 2009 and October 2017.
Ever wondered how these revived projects are doing today? Would its black mark taint its value appreciation?
Here are five high-rise residential projects in Kuala Lumpur that were once left in the lurch, but thanks to their redeemers, were assumed and completed at least five years ago. They are Sentul Utama Condominium, Desarina Condominium, MasKiara Condominium, Pelangi Indah Condominium and Sri Impian Condominium.
Most of these projects have gained fairly stable price appreciations in the past few years. However, in the pervading dismal market, three of them have seen declines of between 10% and 20% in 2017 while the other two have continued to prevail against the gloom. Overall, these regenerated projects have fared well despite their unpropitious past, which goes to show that the salvaging effort can be worth it.
Sri Impian Condominium, Brickfields
The freehold project was launched during the Asian financial crisis in 1997 and subsequently abandoned in 2000. In 2005, AMFinance Bhd and Ferrier Hodgson MH Sdn Bhd announced that they would complete the project, which was realised two years thereafter, according to previous reports.
The project is strategically located near KL Sentral, the first transit-oriented development in Kuala Lumpur, hence transaction prices have been stable except for a minor dip in 2016.
Sri Impian Condominium units' average transacted price gained 13.7% over the past five years, albeit lower than the overall price growth of 21.6% for similar properties in Brickfields. 
The current asking prices on EdgeProp.my listings range from RM535.48 psf to RM590.58 psf. Asking monthly rents are from RM1.75 psf to RM1.81 psf.
Desarina Condominium, Taman Desa
According to news reports, the freehold development was already 80% completed when the developer and main contractor faced problems during the height of the Asian financial crisis. The project was rescued by Syarikat Perumahan Negara Bhd and delivered to buyers after more than a decade from the time the project was abandoned.
Transacted prices at the low-density project have been fairly stable since it was completed, peaking in 2015. No transaction was recorded in 2017.
The average transacted price was up 11.8% to RM461 psf in 2015 from RM412 psf in 2013 but dropped to RM373 psf in 2016.
When compared against the overall price trend of non-landed residential properties in the Taman Desa neighbourhood, the average transacted price of units at Desarina Condominium is lower.
Listings of Desarina Condominium units on EdgeProp.my showed average asking prices ranging from RM424.83 psf to RM483.31 psf. Meanwhile, the asking monthly rents range from RM1.21 psf to RM1.99 psf, giving an indicative rental yield of 5.05%.
Sentul Utama Condominium, Sentul
Sentul Utama Condominium is part of the Bandar Sentul Utama development by Sentul Murni Sdn Bhd. It was the second phase of the township development.
The developer abandoned the entire township development in 1994, when Sentul Utama Condominium was only partly completed. In 2006, Melati Ehsan Holdings Bhd took over the condominium project. It was completed and handed over in 2009, based on previous reports.
According to data from EdgeProp.my, the average transacted price for 2017 was RM360 psf, a slight 10% rise from RM326 psf in 2013. However, the average transacted price had moved up 24% to a high of RM404 psf in 2015 at the peak of the property market upcycle before moderating to the current levels, in line with the overall market slowdown.
In fact, Sentul Utama Condominium units have been transacted at above-average market price of Sentul's high-rise residential properties since 2013, except in 2017.
As of Feb 2, units in this project listed for sale on EdgeProp.my were asking from RM381.98 psf to RM467.50 psf. The average asking rent was RM1.63 psf per month, offering an indicative rental yield of 5.5%.
Pelangi Indah Condominium, Jalan Ipoh
There are very limited previous reports about Pelangi Indah Condominium, a project located a stone's throw from Kuala Lumpur city centre. However, the project was among those listed under the National House Buyers Association's Abandoned, Stalled and Revived Projects.
According to previous reports, the project was abandoned in 2000 and then revived by Syarikat Perumahan Negara Bhd.
The project has experienced impressive price growth over the past five years. It gained a whopping 57% growth from RM205 psf in 2013 to RM322 in 2017. Hence, it is the top performer among these five projects. The price uptrend was in line with the overall price performance of high-rise residential properties in Jalan Ipoh. 
Listings on EdgeProp.my showed that the asking prices for Pelangi Indah Condominium units ranged from RM272.88 psf to RM395.51 psf as of Feb 2. There was only one rental listing on the portal as of Feb 2, asking for RM1.08 psf per month. The indicative rental yield is 4.99%.
MasKiara Residences, TTDI
Sitting on Malay reserved land in a strategic location on the border of Kampung Sungai Penchala and Taman Taman Tun Dr Ismail (TTDI), the project was also impacted by the 1997/98 Asian financial crisis.
Previous reports stated that it was more than a decade before Intan Permata Properties Sdn Bhd emerged to take over the project. It was completed in mid-2010. 
The average transacted price peaked in 2015/16, hovering at RM516 psf to RM519 psf while there was only one transaction in 2017 at RM465 psf. The five-year price appreciation from 2013 to 2017 was 6.4%.
In comparison, prices of non-landed homes in TTDI generally dipped in 2016 but bounced back in 2017.
Looking at listings on EdgeProp.my, as of Feb 2, the highest asking price for a unit in this project was RM585.48 psf, while the lowest was RM529.73 psf.
The indicative rental yield was around 4.67%, based on asking monthly rents ranging from RM1.79 psf to RM2.20 psf.
This story first appeared in EdgeProp.my pullout on March 2, 2018. Download EdgeProp.my pullout here for free.