This article first appeared in The Edge Financial Daily, on September 7, 2018.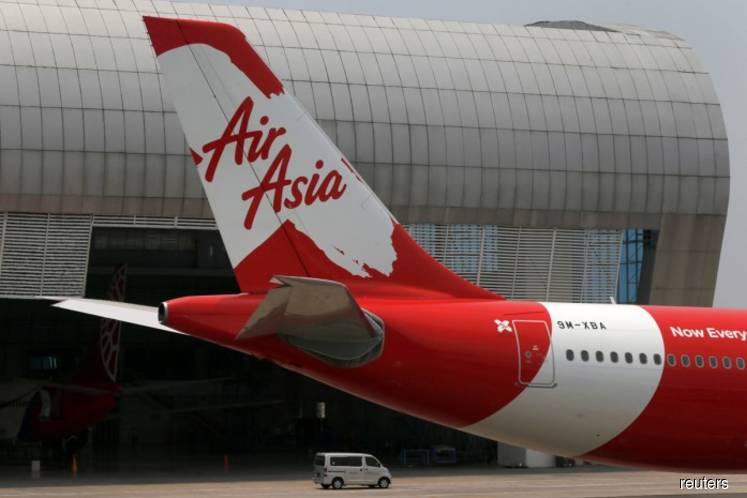 AirAsia X Bhd
(Sept 6, 30 sen)
Downgrade to hold with lower target price (TP) of 36 sen: AirAsia X Bhd's (AAX) second quarter of financial year 2018 (2QFY18) core net loss was RM73.8 million (+5.2 times year-on-year) after adjusting for non-cash items. This was well below our and consensus expectations as yields and associate contribution disappointed. We cut our FY18 to FY20 earnings forecasts by 40%, 25% and 4% respectively to factor in the weak 2QFY18 and the weaker yield outlook. We roll over valuation base year to 2019 and peg at a nine times price-earnings ratio (PER), a 20% discount to peer average (previously 10% discount to peers), to derive a new TP of 36 sen (-11 sen).
 
The core net loss for the first half of FY18 (1HFY18) was RM8.3 million versus our earlier RM179 million core net profit forecast for FY18. AAX typically makes all its profit in 4Q. It appears unlikely for AAX to match our FY18 forecast. Loads and yields are under pressure and so is cost due to the rising fuel cost. The competitive pressures in Thailand and Indonesia have also risen and AAX's associates in these two countries will face greater challenges.
Management was sanguine that it has the government's approval to charge a lower than statutory passenger service charge  for international passengers. It continues to charge RM50 for international passengers and states that Malaysia Airports Holdings Bhd (MAHB) has no case against it. MAHB (buy; TP: RM11.50) has a RM20 million civil suit for non-payment against AAX relating to this dispute.
We were taken by the strong 1QFY18 results (RM65 million core net profit), which is proving to be a blip as the situation has quickly reversed in 2QFY18. We highlight that AAX's capital base is extremely tight (nine times net gearing end-June 2018) and it may face financing difficulties to proceed with its aircraft acquisition plans. The risk of an equity call cannot be ignored. At this juncture, the risk-reward is balanced. — Maybank IB Research, Sept 3