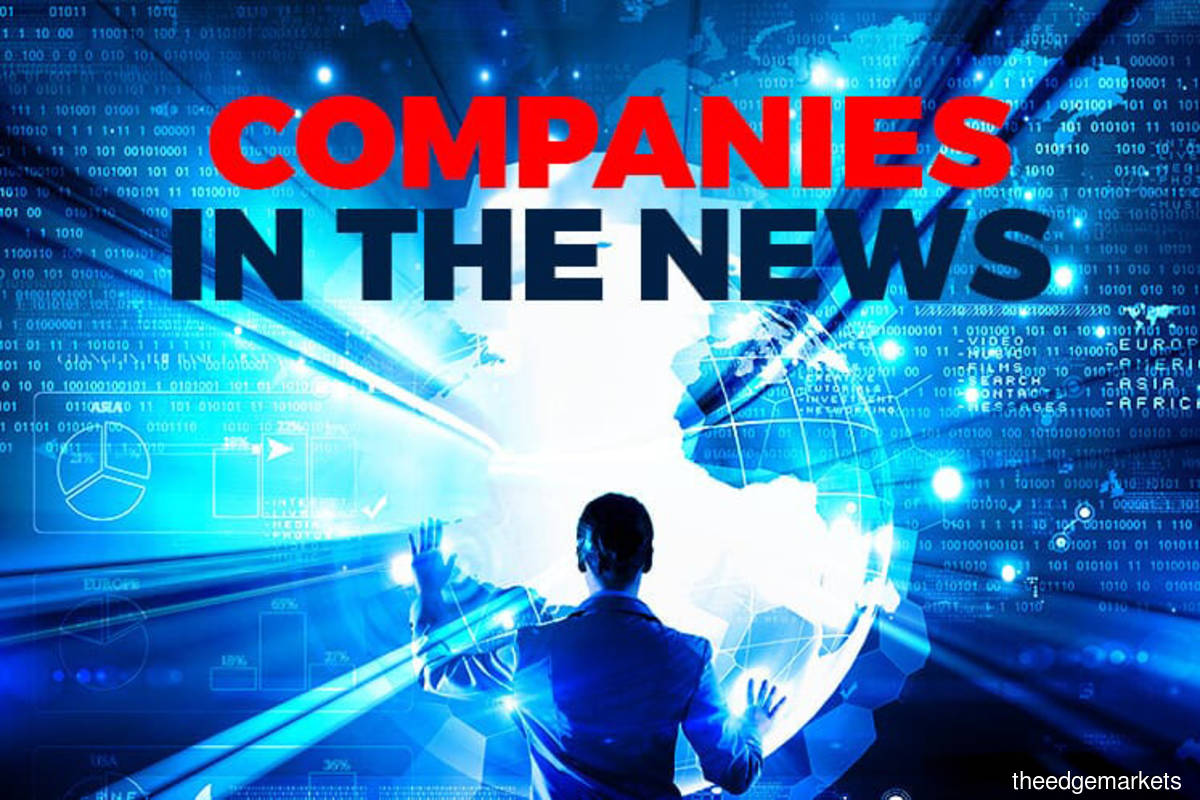 KUALA LUMPUR (July 30): Based on corporate announcements and news flow today, stocks in focus on Monday (Aug 3) may include: AirAsia X Bhd (AAX), Lotte Chemical Titan Holdings Bhd, CIMB Group Holdings Bhd, Tune Protect Group Bhd, YTL Hospitality Real Estate Investment Trust (YTL REIT), KPJ Healthcare Bhd, Willowglen MSC Bhd, Notion VTec Bhd, YNH Property Bhd (YNH), Top Glove Corp Bhd and Hartalega Holdings Bhd.
Foreign exchange losses and wrong hedges against higher crude oil prices have pulled AirAsia X Bhd (AAX) into a massive net loss of RM549.7 million for its first quarter ended March 31, 2020 — the long-haul low-cost carrier's biggest ever quarterly loss. AAX's auditor Ernst & Young (E&Y) raised a red flag on its financials, announcing to the stock exchange that there may be "significant doubt" over the carrier's ability to continue as a going concern in respect to its financial position.
But despite triggering the PN17-status, given its current liabilities exceeded current assets as at March 31, AAX said it will not be classified as PN17 due to the PN17 relief measures implemented by Bursa Malaysia that runs until June 30, 2021.
Meanwhile, AAX also reported a 32.9% deviation between its FY19 audited and unaudited financial results totalling RM160.84 million.
Lotte Chemical Titan Holdings Bhd saw its net profit for the second quarter ended June 30,2020 decline by 15.38% year-on-year to RM88.72 million, from RM104.85 a year ago, due to lower revenue, weaker average selling prices and poorer demand. Quarterly revenue was down by 25.9% to RM1.58 billion from RM2.13 billion.
PT CIMB Niaga Tbk, CIMB Group Holdings Bhd's 92.5% indirectly-held unit, reported a net profit of 1.74 trillion rupiah (RM509.02 million) for its first half of 2020, down 11.74% from 1.98 trillion rupiah in the previous year. CIMB Niaga's capital adequacy ratio remains at a strong 19.97%, with total assets of 274.4 trillion rupiah as at June 30 — which keeps CIMB Niaga as the second largest privately-held bank by assets in Indonesia.
Tune Protect Group Bhd's net profit for the second quarter ended June 30, 2020 increased 17.6% to RM12.6 million, from RM10.71 million a year earlier, despite reported lower revenue which fell 18.9% to RM100.94 million, from RM124.46 million in the year-ago's second quarter. The group attributed the improvement to lower net claims, management expenses, as well as an increase in unrealised investment gain.
YTL Hospitality Real Estate Investment Trust (YTL REIT) posted a 26.52% decline in net property income to RM44.28 million in the fourth quarter ended June 30, 2020, compared with RM60.26 million a year ago. Revenue fell 41.2% to RM69.77 million, from RM118.67 million.  Meanwhile, the REIT said it has agreed on a rental variation requested by tenants, by offering a discount of 50% over the next two years in a bid to provide reliefs to tenants during challenging periods.
KPJ Healthcare Bhd is disposing of its 80% stake in an Indonesian company that owns a hospital in Jakarta for RM28 million, because of difficulty experienced in complying with the licensing and regulatory requirements. The company, PT Khidmat Perawatan Jasa Medika (KPJM), operates a specialist hospital known as RS Medika Permata Hijau.
Willowglen MSC Bhd has secured a RM12 million contract from Ekovest Construction Sdn Bhd to supply a traffic control and surveillance system. This marks the group's third contract win for this month, with a total of RM36.78 million worth of contract won.
Notion VTec Bhd's unit Notion Venture Sdn Bhd (NVSB) has been registered with the US Food & Drug Administration (FDA) as a face mask manufacturer that excludes N95 respirator. The company said it is also in the midst of submitting its N95 respirator samples to the US-based National Institute for Occupational Safety and Health (NIOSH) for approval.
 
YNH Property Bhd (YNH) has completed the second issuance of perpetual securities with a nominal amount of RM87 million that carries an initial coupon rate of 6.85% per annum. The group has raised a total of RM350 million of perpetual securities, following its successful maiden issuance of RM263 million in August 2019.
Top Glove Corp Bhd said it hopes to reach a remediation agreement with the US Customs and Border Protection (CBP) within the month of August 2020. The glove maker said it has been in engagement with the CBP via its headquarters in Malaysia, as well as its US office since July 17.
Hartalega Holdings Bhd said preliminary plans for its Next Generation Complex (NGC) 2.0 entail seven production plants, comprising 82 production lines with an installed capacity of 32 billion pieces of gloves. Once completed, the group's total installed capacity will increase to 76 billion pieces per annum. A 95-acre parcel of land located in Banting, Selangor will serve as the future site for its NGC 2.0.