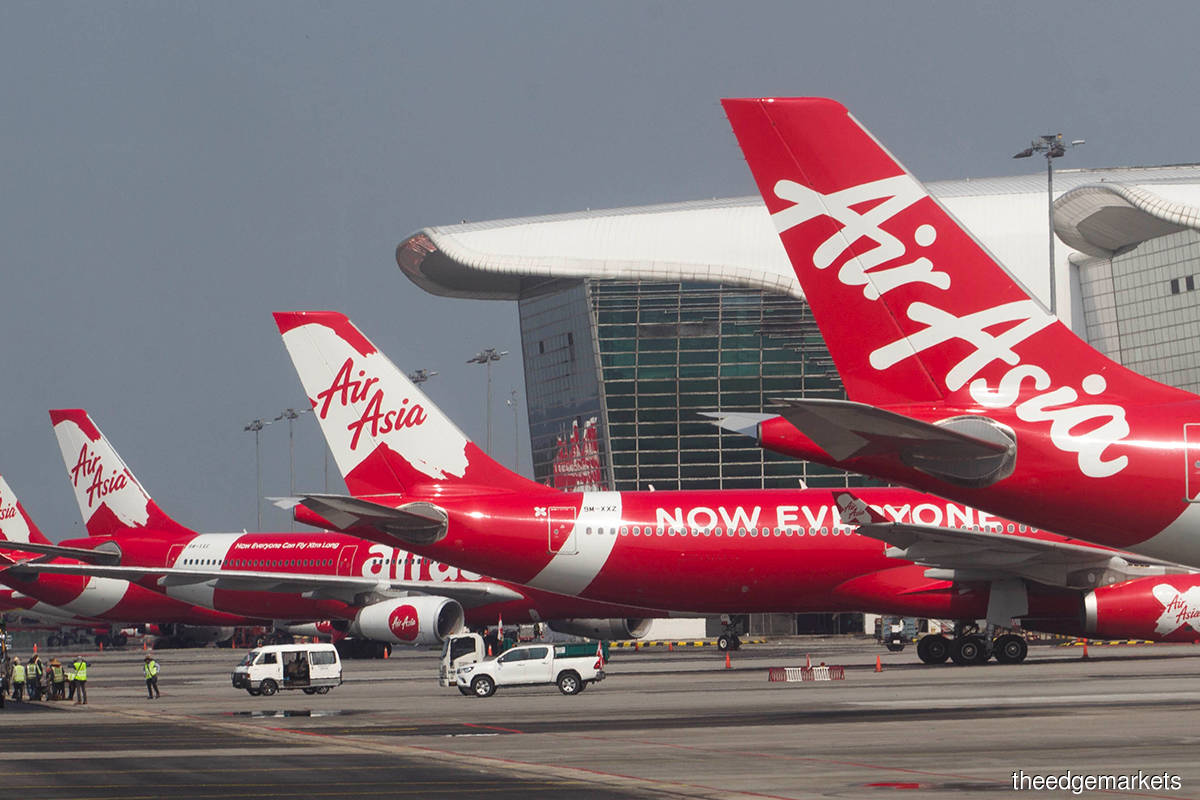 KUALA LUMPUR (Aug 3): Long-haul low-cost carrier AirAsia X Bhd (AAX) believes strongly in the potential of the Asian market, and is optimistic that Asia will rise again from the current (Covid-19) setback, said its chief executive officer (CEO) Benyamin Ismail.
In AAX's CEO management discussion & analysis in its Annual Report 2019 released July 30, Benyamin said Covid-19 is without doubt the biggest crisis AAX has had to contend with since its inception.
"The outbreak has from the beginning of the year, severely impacted our operations to China, which represents 30% of our capacity, as well as South Korea and Japan.
"A significant percentage of guests who had booked flights earlier subsequently cancelled their travel plans and sought full refunds rather than to reschedule, further impacting our cash flows," he said.
Benyamin said an announcement by AAX Malaysia that it will temporarily hibernate its  entire fleet effective from March 28, 2020 remains in place.
"Throughout the period of hibernation, we have ramped up cargo capacity to meet demand coming primarily from China, India, Japan and South Korea.
"In addition, we are also serving cargo demand from destinations not served on a scheduled flights basis covering Asia, Middle East, Africa, as well as the Balkans," he said.
Benyamin said despite these very challenging circumstances AAX wished to assure shareholders that every effort is being made to manage the situation.
"AAX has confronted similar challenges in the past, and remain confident that with the support of our business partners we will emerge a stronger company once the viral outbreak comes to a pass," he said.
Benyamin said cost will remain a key priority, and while maintaining all the initiatives mentioned above AAX will explore more opportunities to trim  expenses as it enhances revenue.
" In addition to tapping more fully into Fly-Thru connectivity with our sister Group, its evolution into AirAsia 3.0 focusing on airline + cargo + digital creates even greater potential to explore and develop new streams of income," he said.
Last Friday, AAX said foreign exchange losses and wrong hedges against higher crude oil prices had pulled it into a massive net loss of RM549.7 million for its first quarter ended March 31, 2020 — the long-haul low-cost carrier's biggest ever quarterly loss.
AAX's auditor Ernst & Young (E&Y) raised a red flag on its financials, announcing to the stock exchange that there may be "significant doubt" over the carrier's ability to continue as a going concern in respect to its financial position.
AAX closed at 7 sen last Thursday, valuing it at RM290.37 million.