This article first appeared in The Edge Malaysia Weekly, on August 27, 2018 - September 02, 2018.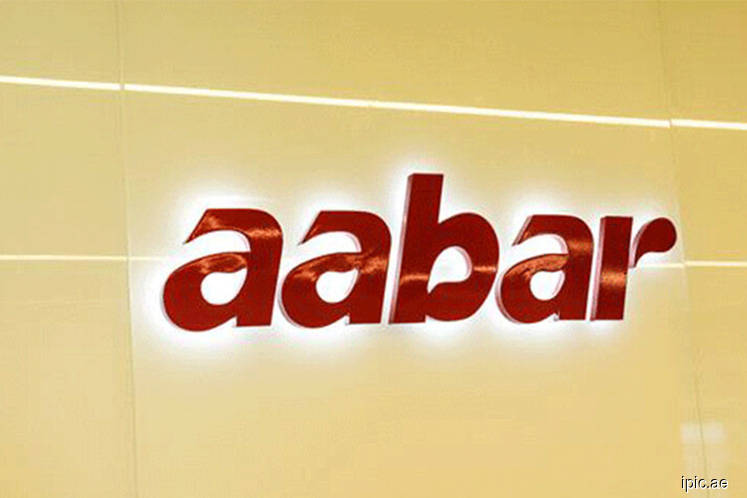 AABAR Investments PJS' move to place out 120.3 million of its shares in RHB Bank Bhd two weeks ago — the equivalent of about a 3% stake — was likely to test the market's appetite for potentially more paring down of its holding in the future, according to sources.
"They have been looking to divest their entire [17.7%] stake, but there were no takers for such a big block, so they have to break it up. The 3% [stake sale] was likely meant to test the market's appetite for the shares," a source tells The Edge.
However, the fact that the block trade was done at RM5.07 a share, the lowest end of its proposed range of RM5.07 to RM5.18, indicates weaker-than-expected demand from institutional investors.
This may have the Middle Eastern investor, RHB's second largest shareholder, thinking twice about letting go of more of its remaining 14.75% stake in the same way.
In any case, Aabar, an indirect subsidiary of Abu Dhabi sovereign fund Mubadala Investment Co PJSC, cannot sell more shares until a 60-day lock-up period, post-placement, is over, as per the terms of the recent exercise.
According to the source, about a year ago, Aabar informed RHB of its intention to appoint an adviser to look at divestment options for its substantial stake in the bank. This was after RHB and AMMB Holdings Bhd ended discussions for a merger in August last year.
Mubadala had wanted to sell non-core assets and its holding in RHB, via Aabar, was considered non-core.
"No single buyer seems to have emerged for the stake, so the recent private placement exercise was not really a big surprise," the source adds.
Still, it remains to be seen if Mubadala is still on the hunt for buyers. It could not immediately be reached for comment, while RHB declined to comment.
Given that Aabar's stake is substantial, any single acquirer of its holding in RHB could trigger merger manoeuvres. RHB — a mid-sized lender like AMMB — is often viewed as a potential merger candidate because of its size and certain shareholders that could exit if they get a good return.
The fourth largest of eight banking groups in the country by assets, RHB is 40.67%-owned by the Employees Provident Fund (EPF), while tycoon Tan Sri Ong Leong Huat of OSK Group owns 10.13%.
It is understood that RHB is not currently looking at merger options.
In an interview with The Edge in March, group managing director Datuk Khairussaleh Ramli insisted that, barring unexpected moves by its key shareholders, mergers and acquisitions was not part of the bank's game plan for the next five years.
Banking analysts The Edge spoke to say they were not surprised that Aabar's RHB shares were sold at the lowest end of the proposed range. At RM5.07 apiece, it was a 5.4% discount to RHB's closing price of RM5.36 a day before the Aug 14 book-building exercise. "It prices in the illiquid nature of the stock, from a trading perspective. With EPF holding quite a large chunk already, and then combining that with Aabar's and OSK's stakes, liquidity is quite low," remarks a banking analyst. RHB's free float is about 20%, according to Bloomberg data.
RHB's dividend yield is also not as high as some of the other banks out there, he adds. "At the time of the trade, RHB's dividend yield was about 3.4% compared with AMMB's 4.3% and CIMB Group's 4.5%."
An investment banker points out that this was the first block trade done — via an accelerated book-build — since the May 9 change of government.
RHB's shares fell in the days after the exercise,  closing at RM5.07 on Aug 16 and 20 before moving up again, to RM5.25 last Friday.
What was surprising to some industry observers, however, was that Aabar was willing to sell the RHB shares at below its perceived cost of entry.
Recall that Aabar paid RM10.80 per share when it acquired a 24.9% stake in RHB — then known as RHB Capital Bhd — from its sister company Abu Dhabi Commercial Bank (ADCB) back in June 2011. The deal, at the time largely seen as a left-hand-to-right-hand transfer, valued RHB at 2.25 times book.
Since then, however, the group has undergone an internal restructuring, which involved the banking unit taking over the holding company's (RHB Capital) listing status. Effectively,  each RHB Capital share was converted into 1.3 RHB shares in June 2016. Later, Aabar did not participate in a rights issue that accompanied the internal restructuring.
Hence, Aabar's effective cost of RHB shares would have come down from RM10.80, albeit, according to several analysts, not likely to the extent that Aabar made a profit from its recent sale of RHB shares.
Maybank Investment Bank Research says, at RM5.07 each, the shares were "decently priced" from a valuations perspective. It translated into a forward FY2019 price-earnings ratio of 8.5 times against its historical forward mean of 10.3 times, and a 14% discount to the research house's target price of RM5.90 for RHB. It maintained a "hold" call on the bank.
"There is, in our view, the risk of a share overhang on the stock given that it is not clear what Mubadala plans to do with the remaining stake it has in the banking group. Mubadala has largely been a passive investor in RHB and further disposals cannot be ruled out," it says in an Aug 15 report.
ADCB had bought RHB Capital shares from the EPF in June 2008 at RM7.20 apiece then. At the time, it was well known that Low Taek Jho, the now controversial tycoon linked to 1Malaysia Development Bhd, brokered the deal.
Mubadala began formal operations on May 1 last year, following the merger of two of Abu Dhabi's top investment institutions, namely International Petroleum Investment Co (IPIC) and Mubadala Development Co. Aabar is a subsidiary of IPIC.
Mubadala had an asset base of AED470 billion and portfolio companies in more than 30 countries, according to its 2017 annual report.
Save by subscribing to us for your print and/or digital copy.
P/S: The Edge is also available on Apple's AppStore and Androids' Google Play.