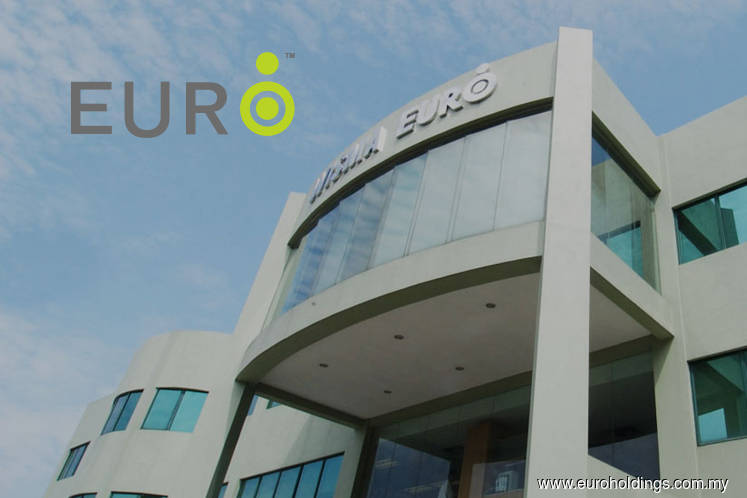 KUALA LUMPUR (March 2): Euro Holdings Bhd, whose share price hit an all-time high last month, saw 26 million shares, representing a 9.73% stake in the company, traded off-market today.
Bloomberg data showed that the shares were traded in a single block at 32 sen per share, which is at a 12.28% premium to its closing price of 28.5 sen on the open market today. This amounted to RM7.41 million.
It is unclear who were involved in the transaction at press time.
The company's share price rose sharply last month, gaining as much as 96.88% between Jan 30 and Feb 26 to hit its all-time high of 31.5 sen.
The counter has since pared some gains. It closed half a sen lower to 28.5 sen today, giving it a market capitalisation of RM76.18 million.
According to Euro Holdings' latest bourse filings, its substantial shareholders include managing director Datuk Seri Choong Yen Keong @ Tong Yuen Keong with a 21.22% stake, executive director Datuk Tong Yun Mong with a 12.35% equity interest and Chin Chiat Kwong with 6.18%
The furniture maker slipped into the red in its full year ended Dec 31, 2017 (FY17), posting a net loss of RM3.6 million against a net profit of RM3.41 million the year before, no thanks to lower revenue and higher taxes, offset by lower operating expenses incurred.
Full-year revenue dropped 24.62% to RM63.52 million, from RM84.27 million in FY16, on lower contribution by both its local and exports segment. It intends to expand its export market moving forward.
Euro Holdings has also diversified into property development, and development of its maiden property — a 322-unit condominium named 'Damai Vista' in Cheras with a gross development value of RM100 million — is ongoing as scheduled, and it expects maiden revenue recognition from the segment in FY18.