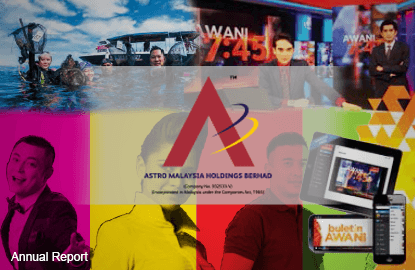 KUALA LUMPUR (March 10): 8I Holdings Ltd (8IH) today announced its partnership with Astro Malaysia Holdings Bhd for the production of a personal finance education television series, Money Money Home, on the AEC Channel.
This 13-episode series is part of 8IH's efforts to educate and inform the Malaysian public and convey the importance of managing personal and home finances and also aims to inspire the audience to become smart investors and consumers through the concept of value investing, according to a statement by 8IH today.
"One of the best ways to educate is through humour and entertainment," said 8IH's subsidiary, 8I Education chief executive officer Pauline Teo.
"With interesting characters in the show, the programme sends across a very important message of educating yourself before making any investment decisions to protect you and your family in the long term.
"The edutainment approach turns a traditionally dreary topic into a relatable and inspiring subject for all," Teo added.
"With the depreciation of the ringgit, it is more important than ever for 8IH to inspire and impart the right knowledge to the public, and highlight the risks from scams and get-rich-quick schemes which happen on a regular basis," she said.
"We are very excited to be partnering with Astro Malaysia and thank them for their tremendous support for this project," Teo added.
Renowned Malaysian hosts, Yuan Yuan and Jiang Han, play the roles of different family members with humourous takes on how they deal with various financial issues from money and savings, to investments and judging risk, 8IH said.
Yuan Yuan being all too familiar with the consequences of poor financial awareness from her journalistic experience in Malaysia said: "The current phenomenon that we see amongst the public which is most distinct is their worries and frustration with the economy being in a bad shape, and yet most lack the awareness that they have a choice in making a difference in their financial health.
"What we hope to achieve is to provide the different options and tools that the public can consider and leverage upon no matter what your age and character are," Yuan Yuan added.
At 4.36pm, shares in Astro Malaysia were unchanged at RM2.85, giving it a market capitalisation of RM14.8 billion.