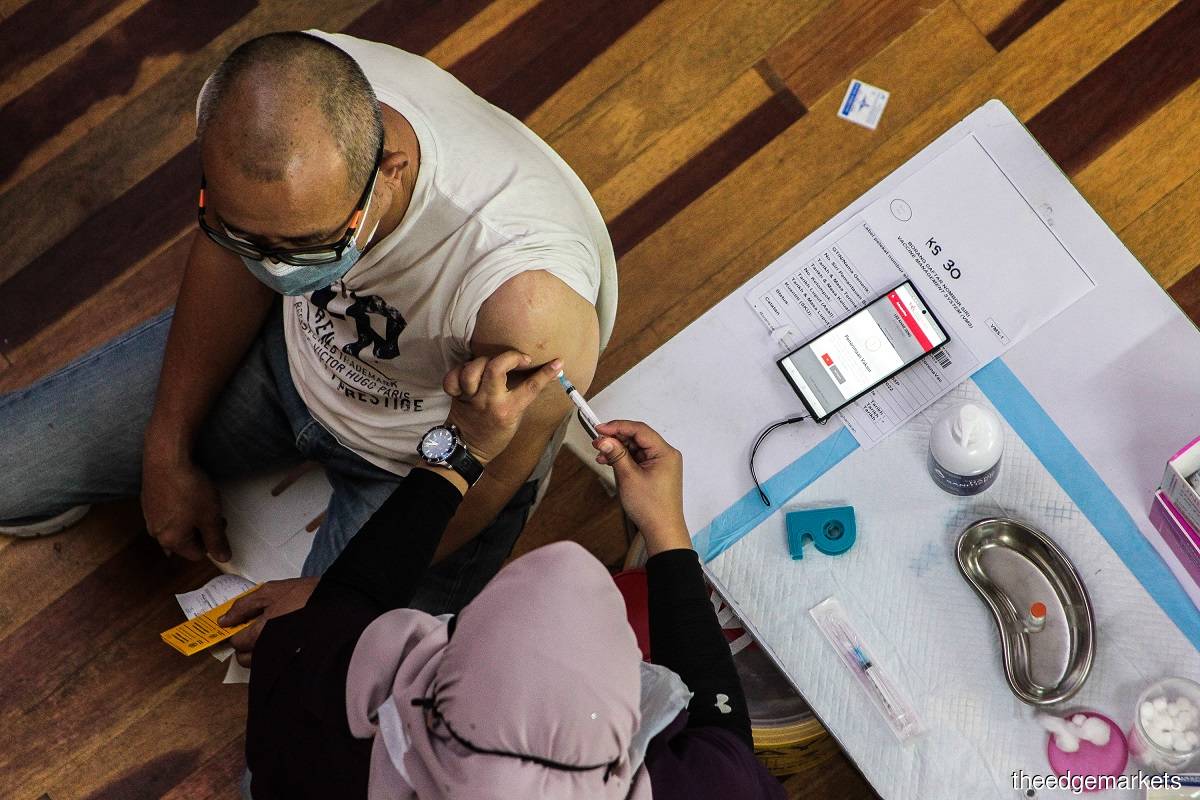 KUALA LUMPUR (Sept 28): As of Monday (Sept 27), 84.4% of Malaysia's adult population had been fully vaccinated against Covid-19.
The Klang Valley led with the highest vaccination rate in terms of fully inoculated adults at 109.8%, followed by Labuan (98.3%), Negeri Sembilan (96.3%), Perlis (89.7%) and Sarawak (89.4%).
Prime Minister Datuk Seri Ismail Sabri Yaakob said previously that interstate travel and tourism activities will be allowed to resume once 90% of the nation's adult population are fully vaccinated.
According to the Ministry of Health's (MoH) COVIDNOW website, 93.8% of adults in the country had received at least one dose of the vaccine as of Monday.
In terms of the total population, 70.5% or 23.01 million people had received at least one shot, including 60.6% or 19.78 million who were fully inoculated.
The website also showed that 30,886 individuals or 1% of adolescents, comprising those aged 12 to 17, had completed their two-dose vaccination.
On Monday, 323,335 jabs were dispensed, the third consecutive day that daily doses administered showed an upward trend. Of this, 172,388 shots went to first-dose recipients, while the remaining 150,947 jabs were second doses.
Follow our Covid-19 vaccination tracker to see where we are in the race to herd immunity.
The seven-day moving average of daily Covid-19 vaccine doses administered also increased to 290,646 on Monday from 285,829 the day before. It is worth noting that the seven-day moving average dropped from 500,000 doses in early August to over 200,000 doses in the past few weeks.
Malaysia's new Covid-19 infections dropped sharply to 10,959 on Monday — the lowest in three months — raising the country's cumulative number of cases to 2,209,194.