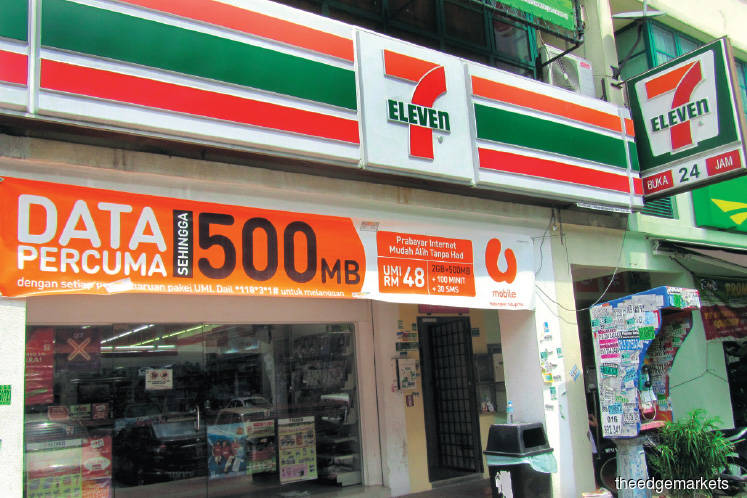 KUALA LUMPUR (Feb 7): 7-Eleven Malaysia Holdings Bhd, which is acquiring Caring Pharmacy Group Bhd, has no plans to merge the operations of its 7-Eleven convenience stores with the latter's retail pharmacy outlets as there is no successful business model for such an operation in Asia.
This is despite the fact that pharmacy-cum-convenience stores are commonplace in countries such as the US and UK, besides Australia, according to 7-Eleven Malaysia chief executive officer Colin Harvey.
"It has been tried in Asia but was never successful," Harvey told reporters here today after 7-Eleven Malaysia's extraordinary general meeting (EGM).
"Asian customers seem to say 'when I want to buy my drugs, I don't want to be buying a cup of coffee'. A lot of people have experimented with it but it just hasn't resonated with [Asian] consumers," he added.
During the EGM, 99% of 7-Eleven Malaysia shareholders who attended the EGM gave their nod to the group's proposed acquisition of a 25.35% stake comprising 55.2 million shares in Caring Pharmacy for RM143.51 million or RM2.60 apiece, from Motivasi Optima Sdn Bhd. This values the retail pharmacy firm at RM566 million.
The acquisition will be undertaken by 7-Eleven Malaysia's unit Convenience Shopping (Sabah) Sdn Bhd. Berjaya Group founder Tan Sri Vincent Tan, who is a major 7-Eleven Malaysia shareholder, also has an interest in Caring Pharmacy.
According to Harvey, the entire acquisition, including the mandatory general offer it will trigger, is expected to be completed by the second quarter of this year.
He added that the strong shareholders' approval is testament to 7-Eleven Malaysia's clear goal and direction in creating synergy with Caring Pharmacy through the takeover.
7-Eleven Malaysia previously said the move would allow the group to expand its sales channels by leveraging Caring Pharmacy's e-commerce network and infrastructure.
The acquisition will also get it immediate access to a fully operational and profitable pharmacy business and opportunities to cross-sell products between the two businesses.