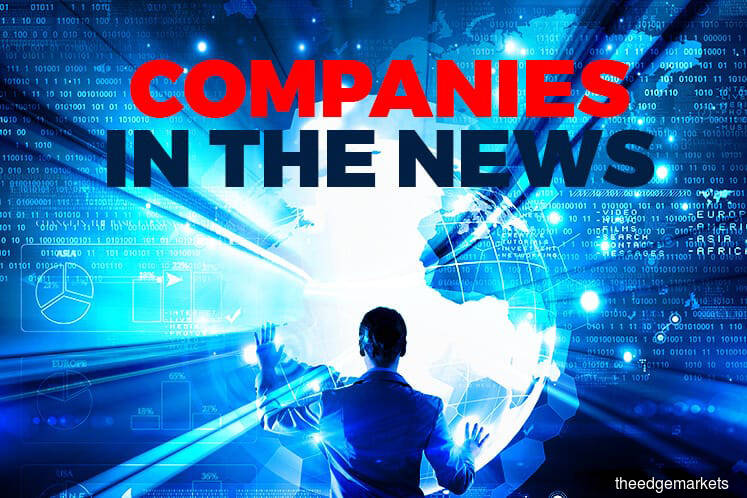 KUALA LUMPUR (Dec 27): Based on corporate news flow and corporate announcements today, the following stocks might be on focus on Monday (Dec 30): 7-Eleven Malaysia Holdings, ARB Bhd, Atrium REIT, Gas Malaysia Bhd, Kim Loong Resources Bhd, Pestech International Bhd, Seacera Group Bhd, Taliworks Corp Bhd and YGL Convergence Bhd
7-Eleven Malaysia Holdings Bhd is injecting RM7.51 million into Dego Ride owner Myinteractive Sdn Bhd (MSB). The convenience store operator will be subscribing 490,030 new shares at RM15.33 per share, giving it a 46.45% stake in the enlarged issued share capital of MSB.  The group said its investment into MSB would allow for MSB to revive Dego Ride and use the transport app to deliver goods from 7-Eleven stores. Dego Ride was banned by the previous government.
ARB Bhd is setting up a 51:49 JV with Orange Social Media Sdn Bhd (OSM) to develop and implement an enterprise resource planning (ERP) system platform. ARB will act as the sole contractor, consultant and manager to handle all relevant resources, as well as provide the ERP system software, software customisation and other relevant operations. OSM will market the platform to business owners and provide the JV with access to relevant information and documents.
Atrium REIT acquired a factory building in Shah Alam from Pemodalan Nasional Bhd (PNB) for RM45 million. The purchase price represents a discount of RM800,000 or 1.75% to the property's appraised market value of RM45.8 million. The property consists of single-storey factory building and ancillary area, including a single-storey office cum canteen. The purchase will be funded via 20% internally-generated funds and 80% borrowings.
The Energy Commission Malaysia has assented to two of Gas Malaysia Bhd's wholly-owned units providing services to the implementation of third-party access (TPA) of Malaysia's regasification and gas distribution facilities, starting Jan 1, 2020. Gas Malaysia Distribution (GMD) has been granted a 10-year shipping license, while Gas Malaysia Energy & Services Sdn Bhd (GME) has been awarded a 20-year shipping licence. GMD is to operate and maintain the distribution pipeline to deliver gas through the distribution pipeline. GME is to be a shipping licensee, which includes making arrangements with regasification, transportation and distribution licensee for gas to be processed or delivered through regasification terminals and the transmission and distribution of pipelines.
Kim Loong Resources Bhd saw its third-quarter net profit ended Oct 31, 2019 (3QFY19) decline 18% to RM13.79 million, from RM16.83 million a year earlier, following the lower performance from its plantation and palm oil milling segments, as a result of low crude palm oil prices. Quarterly revenue fell 23% to RM175.31 million, from RM227.64 million.
For the first nine months (9MFY19), net profit declined 21% to RM38.71 million from RM48.98 million previously, with revenue falling 26% to RM498.59 million from RM674.42 million.
Pestech International Bhd bagged an RM111.76 million contract from the National Grid Corp of the Philippines to upgrade stations. The contract is in relation to the South Luzon Substations Upgrading Project Stage 1 (San Juan and Lumban Substations) and Stage 2 (Daraga Substation). The offshore portion of the contract is worth RM68.74 million, while the onshore portion is worth RM43.02 million.
Two Seacera Group Bhd shareholders who allegedly control at least a 10% stake in the tile manufacturer — Asiabio Capital Sdn Bhd and Tan Sik Eek — have called for an EGM to be convened on Jan 16, to elect Dr Azirul Salihin Anuar, Chua Yeong Lin and Mah Soon Chai to the group's board. Meanwhile, three more directors: non-independent and non-executive director Datuk Chong Loong Men and independent and non-executive directors Yong Ket Inn, Chu Chee Peng and Shi'aratul Akmar Sahari, have resigned following a recent suit made by shareholder Yap Suet Heng.
Taliworks Corp Bhd has sold the receivables due from Syarikat Pengeluar Air Sungai Selangor Sdn Bhd (Splash) to special purpose vehicle Starbright Capital Bhd for an undisclosed price. Starbright had issued RM665 million worth of medium-term notes in a nominal value to purchase the receivables from Taliworks. The medium-term notes are asset-backed and have been assigned an 'AAA' rating by RAM Rating Services Sdn Bhd.
YGL Convergence Bhd is proposing to undertake a private placement of up to 23.8 million shares to raise RM3.09 million. This represents 10% of its total issued shares. It is planning to use RM1 million in process for business expansion purposes, RM1 million for research and development, and up to RM1.006 million for working capital and RM90,000 to defray the expenses associated with the listing. The exercise is expected to be completed in the first quarter of next year.