This article first appeared in The Edge Financial Daily, on December 6, 2019.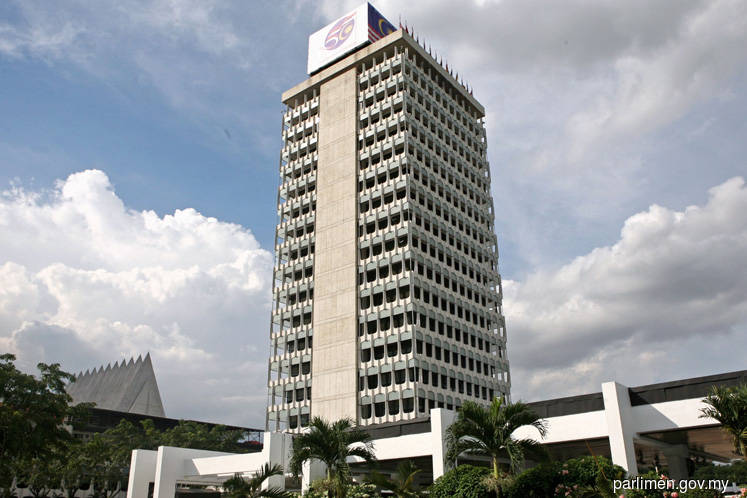 KUALA LUMPUR: An extended deadline for members of parliament (MPs) to declare their assets lapsed yesterday, but 62 lawmakers failed to file their statements.
Umno MPs made up the biggest number, with 36 of them not making the statutory asset declaration, Dewan Rakyat Speaker Tan Sri Mohamad Ariff Md Yusof said in a statement.
Next was PAS which had 18 MPs who had not filed the declaration. One MIC MP and one MCA MP had not declared their assets as well.
The sole MCA MP who had not declared his assets was Datuk Seri Dr Wee Jeck Seng, who was only sworn in as the MP for Tanjung Piai on Nov 18.
To date, 160 MPs have made their asset declarations to the speaker.
PKR MPs made up the largest number, with 50 MPs declaring their assets. They were followed by DAP, with 42 of its MPs making the declaration, and Parti Pribumi Bersatu Malaysia, which had 26 MPs stating their assets.
Only two Umno MPs and one MCA MP had listed their assets.
On July 1, the motion for MPs to declare their assets was first passed in the Dewan Rakyat by a voice vote. Under the initial bill, MPs had to make their asset declaration to the speaker within three months — by Oct 1, 2019.
The speaker would table a motion to refer non-complying MPs to the committee of privileges, which has the speaker as its chairman, and six other members nominated by the committee of selection.
On Nov 26, Parliament agreed to extend the deadline for MPs to submit their asset declarations to yesterday. This means if any of the 222 MPs present in the Dewan Rakyat have not declared their assets, and those of their spouses, adult children and trustees, such MPs could be suspended from the chamber or fined.
Upon making the declaration to the speaker, a copy of the declaration would be forwarded to the Malaysian Anti-Corruption Commission.
MPs who are found to have provided a false declaration will be subject to Section 199 of the Penal Code, which is punishable under Section 193 with a maximum of three years in jail and a fine upon conviction.