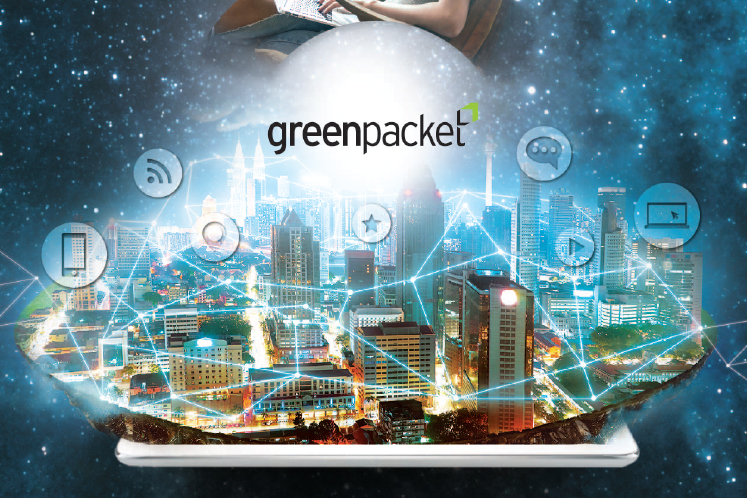 KUALA LUMPUR (June 19): Green Packet Bhd saw 60 million shares change hands at 80 sen, which is a nearly 16% premium over today's closing at 69 sen.
Bloomberg data showed that there were three transactions with 20 million shares each crossed off market shortly after the lunch break.
The 60 million shares transacted are equivalent to a 6% stake in the company.
It is not known who the buyer and seller of those shares traded are at press time.
The company's group managing director and chief executive officer Puan Chan Cheong, who is better known as CC Puan, has been accumulating shares on the open market, according to the filing with Bursa Malaysia.
This month so far, Puan has bought 6.351 million shares on the open market. His direct stake amounted to 10.27% as at June 12. Puan also holds an indirect stake of 16.9% via Green Packet Holdings Ltd.
Green Packet has been in expansion mode. The most recent acquisition is Singapore-based e-KYC (Electronic Know Your Customer) specialist firm Xendity Pte Ltd. Green Packet took over the company for US$10 million.
With the acquisition, it will enable Green Packet to strengthen its digital identity verification services, a fast-growing sector as more organisations move towards their digital transformation.
This will reinforce Green Packet's position as the partner for digital financial solutions for various industries in Malaysia including telecommunications and banking.
Based on today's closing price of 69 sen, Green Packet's market capitalisation is at RM690.7 million with share capital of one billion shares.