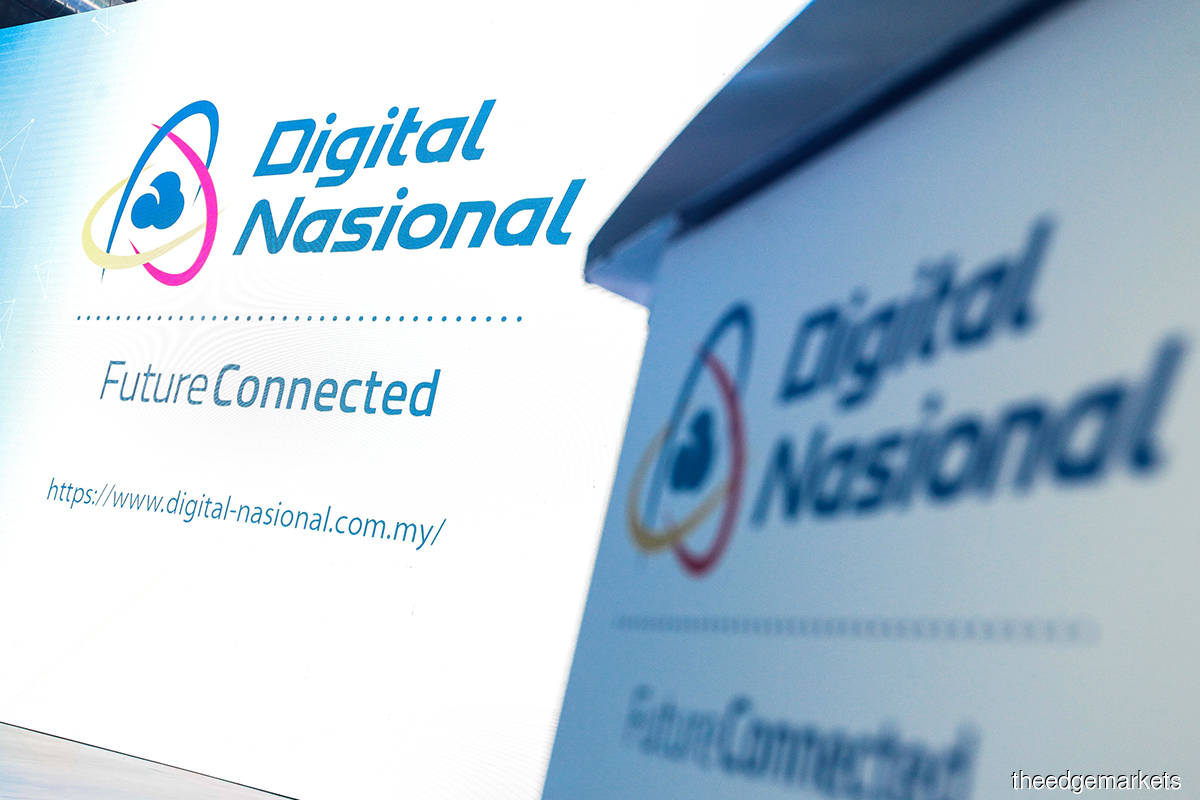 KUALA LUMPUR (Dec 5): Insisting that the tender process for the 5G netwok rollout was done transparently, Digital Nasional Bhd (DNB) has pledged to work with Putrajaya and extend its fullest cooperation to facilitate the review of the award of the rollout.
In a statement on Monday (Dec 5), DNB said the tender process was managed by Ernst & Young Consulting Sdn Bhd, one of the top four global accounting firms, and was conducted in a transparent manner.
"DNB hopes the review, as proposed by [Prime Minister Datuk Seri Anwar Ibrahim], will clear the air and enable full execution and implementation of the 5G rollout for the benefit of the nation," the state-owned company said.
Anwar had earlier in the day claimed that the award of the 5G project to Swedish telecommunications giant Ericsson by DNB in July last year, which he said was worth RM11 billion, would be re-evaluated, as it was not carried out in a transparent manner by the previous government. 
DNB had previously clarified that the rollout of the entire 5G network is expected to cost RM16.5 billion over the next 10 years, of which RM4 billion would go to Ericsson as the network equipment provider. Of the balance, RM7.7 billion would be used for network infrastructure (including site rental, power, and fibre) costs, RM1.2 billion for regulatory fees, and RM3.6 billion for corporate costs. 
The network, according to DNB, would be funded by revenues generated by the sale of 5G capacity to mobile network operators, hence no government funding or guarantee needed, other than an equity injection worth RM500 million to start DNB's operation.
Malaysia unveiled the plan for DNB to own all 5G spectrum, with various carriers using the infrastructure to provide mobile services, during the premiership of Tan Sri Muhyiddin Yassin in 2021.
The single ownership of spectrum had raised concerns from the country's major carriers over pricing, transparency and monopoly.
DNB had said at the time of the award of the contract that Ericsson (Malaysia) Sdn Bhd had undertaken to arrange the financing, as part of the agreement to supply and manage the entire 5G network in the country.
DNB, meanwhile, was to securitise future cashflow from its wholesale business with mobile network operators, via sukuk programmes, to finance its other network operating expenditure and meet its obligations to repay financiers when they become due.
To-date, five major mobile network operators — Celcom Axiata Bhd, Digi Telecommunications Sdn Bhd, Telekom Malaysia Bhd (TM), U Mobile Sdn Bhd and YTL Communications Sdn Bhd — have commenced retail 5G services to end users, following the execution of their respective access agreements with DNB on Oct 31.