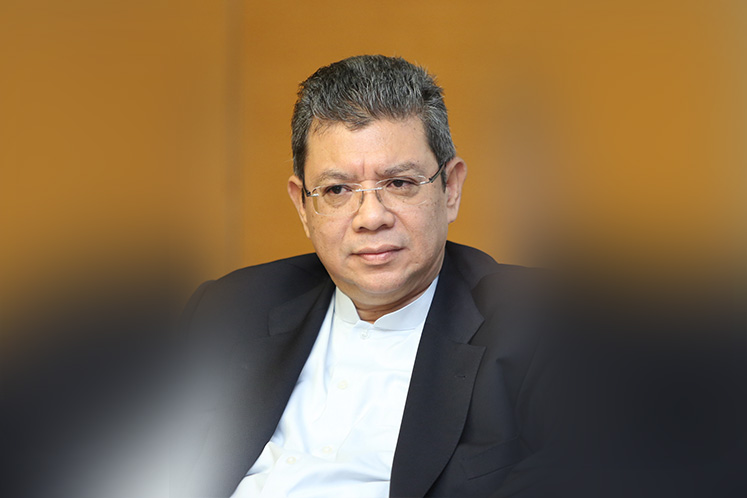 KUALA LUMPUR (March 12): Communications and Multimedia Minister Datuk Saifuddin Abdullah said plans to roll out 5G in the third quarter this year as well as National Fiberisation and Connectivity Plan (NFCP) will be carried out as scheduled.
Speaking at a press conference today, Saifuddin said while both initiatives will continue, the budget for these initiatives may be increased, pending the government's re-assessment of the stimulus package that was announced last month.
"We have already allocated the budget to roll out the plans, but since then, the prime minister has announced there might be some additions to whatever has been announced [in the stimulus package].
"We want to make sure whether the final budget for the plans we get is the same as announced before, or we are getting more... I am sure everyone is hopeful we could get more budget, or some tweaking to make it better," he explained.
Nevertheless, he expects the government's revision of the stimulus package to be concluded as soon as possible, as the new Prime Minister, Tan Sri Muhyiddin Yassin, has instructed Finance Minister Tengku Datuk Seri Zafrul Aziz to quickly address this matter
Asked if there would be any delay in deployment of 5G technology due to Covid-19 disruption, Saifuddin said the plan to roll it out in the third quarter this year remains, but the ministry will discuss concerns surrounding the outbreak during its meeting today.
Also, he reiterated that the budget of RM21.6 billion for the NFCP remains for now.
On Feb 27, former Prime Minister Tun Dr Mahathir Mohamad announced the RM20 billion stimulus package in the wake of the Covid-19 outbreak to cushion its impact on the Malaysian economy.
The booster shot was aimed at easing businesses' cash flow, assisting individuals and businesses affected by Covid-19, and stimulating demand in the travel and tourism sector.
Subsequently, Muhyiddin had on Wednesday (March 11) said the government will re-examine the stimulus package to assess whether any additional support is needed for the economy where prospective growth faces risks from a widespread coronavirus outbreak.
Today, the World Health Organisation has declared Covid-19, which has spread to at least 114 countries around the world, a pandemic. As of writing, there were 4,604 fatalities caused by the virus.
In Malaysia, 20 new cases were reported on Wednesday, bringing the total confirmed infections to 149 in the country.