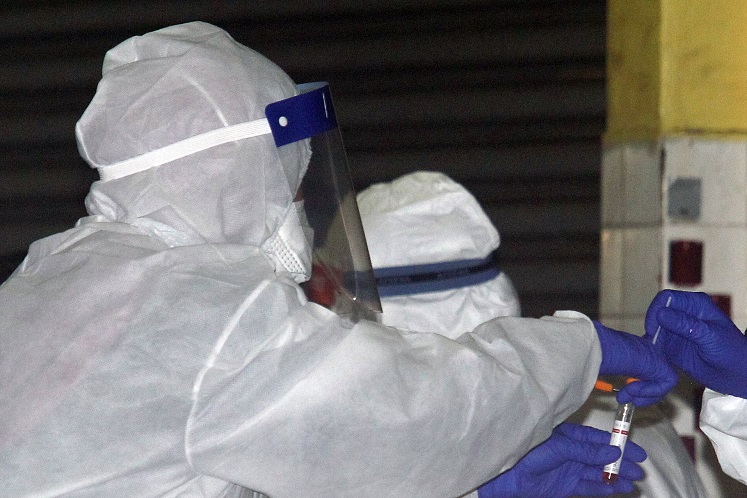 KUALA LUMPUR (April 29): The government confirmed today that Malaysia will receive the first shipment of antigen rapid test kits from South Korea on Friday.
Priority will be given to Sabah and Sarawak in the distribution of 50,000 units of the kits, said health director-general Datuk Dr Noor Hisham Abdullah.
He added that the second batch, comprising another 100,000 units, will arrive in Malaysia by Saturday.
Noting that there had been a slight delay in the shipment of the kits, Noor Hisham said: "By this Friday, we will get 50,000 units."
"So by next week, we will start distributing the antigen rapid test kits and train our staff on how to use them," he said at his daily live televised press conference on the Covid-19 pandemic.
Noor Hisham explained that priority is given to Sabah and Sarawak in the use of antigen rapid test kits because of the logistics issues that the health ministry is facing there.
With the antigen rapid test kits, samples will no longer be delivered to selected laboratories for testing, but can be done at the point-of-care instead.
"For instance in Sarawak, logistics are an issue. We have the capability to conduct the reverse transcription polymerase chain reaction (RT-PCR) tests only in Kuching, Miri and Sibu. With the antigen rapid test kits, we will be able to expand the capability of testing to other hospitals and health clinics," Noor Hisham said.
He added that two biosafety cabinets will be placed at the Kuala Lumpur International Airport for the antigen rapid test kits to be used there as well.
A biosafety cabinet is an enclosed but ventilated laboratory workspace for safely working with materials contaminated with pathogens. The space is used to store and process antigen rapid test kits.
On April 16, Noor Hisham announced that the Ministry of Health had approved the use of antigen rapid test kits from South Korea to help Malaysia boost its Covid-19 testing capacity.
The test kits, which meet the ministry's accuracy requirement with a sensitivity rate of 84.4% and a specificity rate of 100%, are procured from South Korean firm SD Biosensor Inc.
Malaysia has so far been relying on RT-PCR tests to diagnose the presence of Covid-19, which take a relatively long time as the samples need to be sent to laboratories.
In comparison, Noor Hisham said previously, antigen rapid test kits would yield test results within 30 to 45 minutes and that 15 tests can be done simultaneously. 
Malaysia has adopted a "targeted approach" in testing Covid-19 cases by zooming in on clusters of infections as well as identifying localities with high rates of infections, and testing their close contacts and their immediate surroundings.
In the past month, there has been noticeably more calls for mass community testing after other countries took the approach. 
However, Noor Hisham has repeatedly maintained that the targeted approach has proven to be the right strategy for Malaysia and that the government would continue with the approach going forward. 
Stay at home. We will deliver the news to you at theedgemarkets.com.