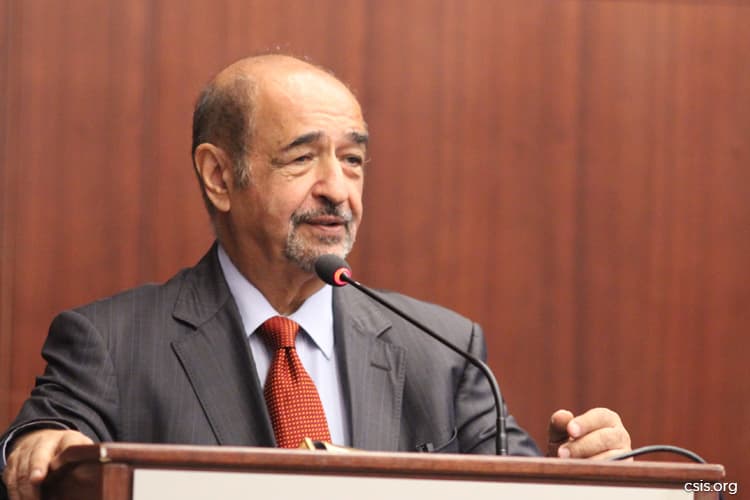 KUALA LUMPUR (June 25): Chances of the ongoing US-Iran geopolitical tension escalating into a conflict "in the near future" is at least 50%, which could disrupt oil supplies and send prices higher, said energy expert Fereidun Fesharaki.
While a full-blown war is unlikely, a military conflict between the two nations could push prices by "five, ten dollars" per barrel, said the chairman of energy consultancy firm Facts Global Energy.
"The [Iranian] government, being very unpopular, needs a rallying point and the [cancelled] military strike from US is a big rallying point for them," Fesharaki said during a panel session at the Asia Oil and Gas Conference (AOGC) 2019 here.
"How much of this threat is priced in to the price of oil? Only three to four US dollars. It is still not in there. But once there is a military strike, [it could] easily [rise by] five, ten dollars… We still have a 50% probability of more of [that happening]," he said.
Recent developments in Iran territories have resulted in sanctions after sanctions imposed by the US against the oil-producing nation.
The latest was a financial sanction by the US Treasury department against senior Iranian officials, which came after Iran shot down an American drone that it said entered its territory and the US launched a cyber attack in retaliation, having cancelled a military strike last Thursday.
Earlier this month, two oil tankers were attacked in Oman near the straits of Hormuz, for which the US has blamed Iran. Iran, which denied its involvement in the attack, had in April threatened to block the waterway — crucial for the global oil traffic — amid sanctions by the US against the Middle East nation.
Presently, Brent crude oil price has risen from a four-month low of around US$60 per barrel last week and is currently trading at US$65 per barrel levels at press time.
"Iran is a regional superpower. You put it in a box and say 'please die', they will [instead] strike back," added Fesharaki, who served as an energy advisor for Iran in the 1970s.