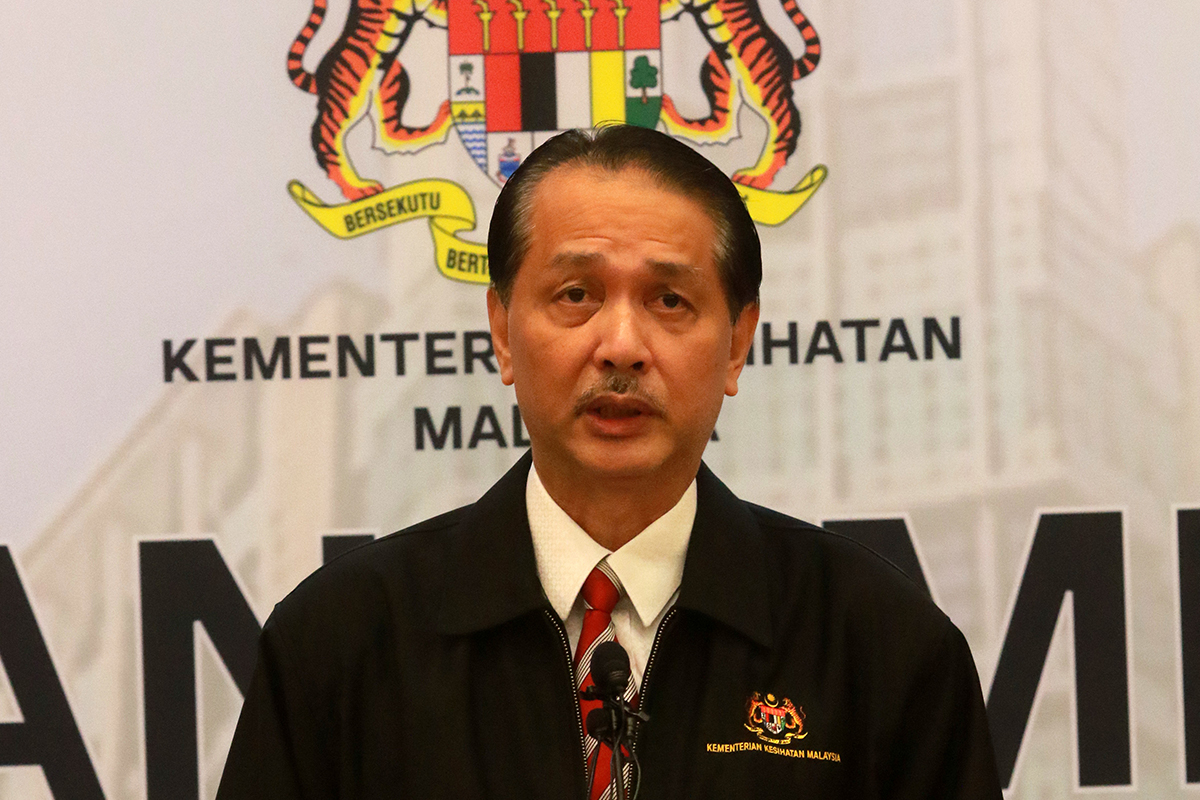 KUALA LUMPUR (Sept 10): There are 40 new Covid-19 infections confirmed in Benteng Lahad Datu (LD) cluster, Health director-general (DG) Tan Sri Dr Noor Hisham Abdullah announced. 
The 40 new cases that are related to the Benteng LD cluster today were recorded in Tawau. Of the 40 cases, 34 are prisoners while the remaining six are prison staff.
Noor Hisham said some 2,679 individuals from Benteng LD cluster had been screened for Covid-19. A total of 83 individuals in Tawau and 87 individuals in Lahad Datu had been tested positive.
For the Sungai cluster, some 1,585 individuals in Kedah, Penang and Perlis had been screened, 40 of whom had been tested positive for Covid-19.
As for the Telaga cluster, some 4,673 individuals in Kedah and Penang had been screened, and 13 positive cases were detected so far.
Malaysia recorded 45 new Covid-19 cases today – almost double the 24 cases reported yesterday – and most of the new cases were local transmissions, according to the Ministry of Health (MoH).
Dr Noor Hisham announced today that the number of active cases climbed for five straight days, with 333 cases today. These patients were isolated and given treatment.
Of the 45 new cases today, 44 were local transmissions involving 11 Malaysians and 33 foreigners.
Only one imported case involved a Malaysian, said the DG, adding that the patient just returned from Brazil. The case was reported in Selangor.
There were no deaths from the highly infectious virus. This is the 10th day that the death toll has stayed at 128.
Meanwhile, 24 Covid-19 patients were also discharged after recovery, bringing the total recoveries to 9,167 or 95.2% of total cases, which now stand at 9,628.
The number of patients who are currently being treated in intensive care units increased to nine, including five on ventilators.
Read also:
COVID-19: Malaysia reports 45 new cases today, including 40 from Benteng Lahad Datu cluster 
New detainees must be isolated from other inmates for two weeks, says Noor Hisham