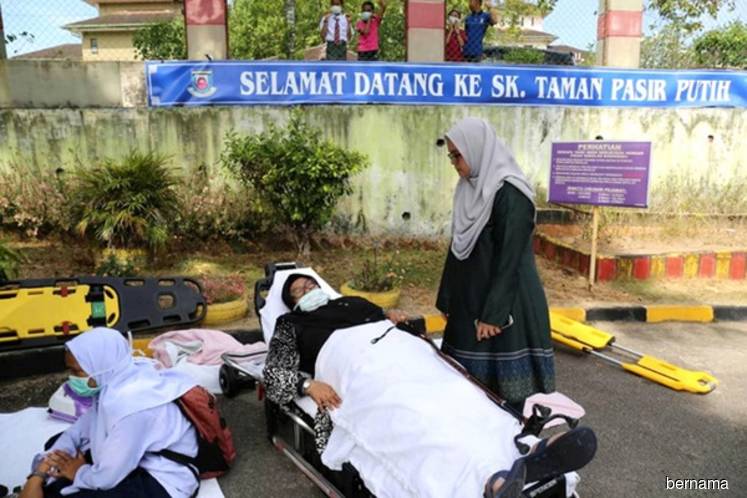 JOHOR BAHRU (March 7): The number of victims following the dumping of chemical waste in the Kim Kim River, near Pasir Gudang stands at 35 people as of 5 pm today.
Health Department director Dr Selahuddin Abdul Azeez said, of the total, 26 people had been referred to the Sultan Ismail Hospital while the rest were treated as out-patients and allowed to go home.
"Of the total, 16 are students while the rest are adults. Eighteen are placed in normal wards, five in the emergency unit, and three in intensive care unit (ICU)," he said in a statement uploaded on the Johor Health Department Facebook, here, just now.
Dr Selahuddeen said four health personnel from the hospital and a health clinic personnel were among those who were referred to the hospital.
Prior to that, a medical and health team from the Johor Bahru district, Pasir Gudang and the Sultan Ismail Hospital Trauma Unit were also at the scene of the pollution to conduct an evaluation and response with other agencies.
The State Health Department had also issued an alert to health clinics, private clinics, government and private hospitals to report cases of painful eyes, chest pain and breathing difficulties as they were suspected of having sniffed and being exposed to the chemical.
"The monitoring will be continued until no more case is reported and the public is advised not to enter the location of the incident,'' he said.