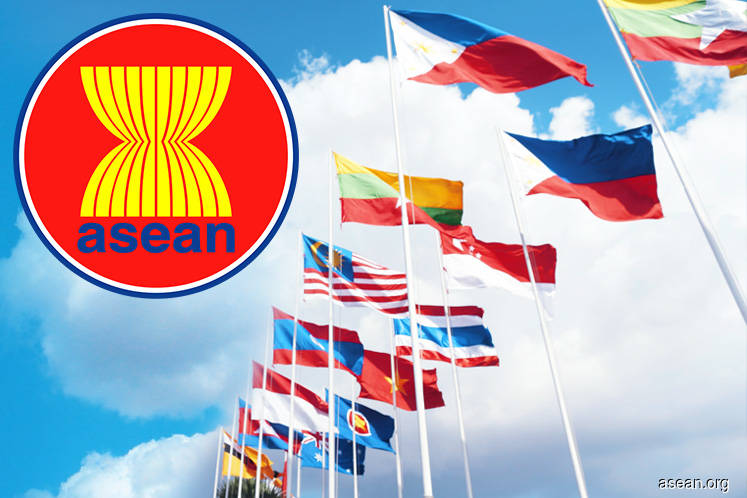 BANGKOK (June 20): Regional and international issues affecting ASEAN member countries will be discussed by the leaders at the 34th ASEAN Summit and Related Meetings in Bangkok, in creating regional economic and political stability.
ASEAN-Malaysia National Secretariat director-general Datuk Ahmad Rozian Abd Ghani said Prime Minister Tun Dr Mahathir Mohamad  and the other leaders of ASEAN member countries who will gather in the Thai capital from June 20 to 23  will discuss issues such as the trade war between China and the United States, the South China Sea, the Rohingya, the Korean peninsula, terrorism and extremism.
"We can expect a few current issues...I cannot pre-determine the issues to be discussed but they will be those that affect ASEAN member countries.
"ASEAN leaders are expected to exchange opinions and discuss current regional and international issues to bring about economic and political stability in the region," he told a media conference here today.
In addition, Rozian said four documents would be issued during this summit, the ASEAN Leaders' Vision Statement on "Partnership for Sustainability"; ASEAN Indo-Pacific Outlook; Bangkok Declaration on Combating Marine Debris in the Region and ASEAN Leaders' Statement on the ASEAN Cultural Year 2019.
He said ASEAN leaders were also expected to discuss various other issues including the creation of the ASEAN Community by 2025.
Themed "Advancing Partnership for Sustainability", he said the leaders would also discuss related issues to bring ASEAN further ahead under the chairmanship of Thailand.
"Malaysia supports the theme introduced by Thailand. We will see what (aspects) we can work together on for stability in the region. Leaders of ASEAN will support Thailand's initiative.
"At the same time, ASEAN countries together with its 10 dialogue partners are expected to implement programmes to leverage on  this region, in particular to strengthen economic stability and to create the ASEAN Community," he said.
Meanwhile, Malaysian Ambassador to Thailand, Datuk Jojie Samuel said Dr Mahathir who will arrive in Bangkok this Thursday, will attend the 34th ASEAN Summit Plenary Session and the 34th ASEAN Summit Session Session on Saturday and Sunday.
"This Summit presents an opportunity for ASEAN leaders to review current issues and agenda of the ASEAN Community following the establishment of the ASEAN Community and the certification of ASEAN 2025 documents," he said.
In addition, Jojie said the Prime Minister would also take part in the ASEAN leaders' meeting with representatives of the ASEAN Inter-Parliamentary Assembly (AIPA) Conference; meeting with representatives of ASEAN Youth and meeting with the ASEAN Business Advisory Council (ASEAN-BAC).
He said Dr Mahathir is also scheduled to participate in the 13th Summit of the Brunei-Indonesia-Malaysia-Philippines East ASEAN Growth Area (BIMP-EAGA) and the 12th Indonesia, Malaysia, Thailand Growth Summit (IMT-GT) which would take place on Sunday.
During this visit, Dr Mahathir is also scheduled to launch the Malaysia Fest 2019 at the Central World Shopping Mall, besides  holding a round-table business meeting with Thai industry figures on Friday.
Meanwhile, Jojie said the Prime Minister's wife Tun Dr Siti Hasmah Mohd Ali is scheduled to join Thailand's first lady, Associate Professor Naraporn Chan-o-cha in a visit to National Museum of Royal Barges, Thai handicraft as well as traditional Thai appetisers and desserts demonstrations by Royal Traditional Thai Crafts School for Women.
In addition, Dr Siti Hasmah will also attend lunch to be hosted by Naraporn.