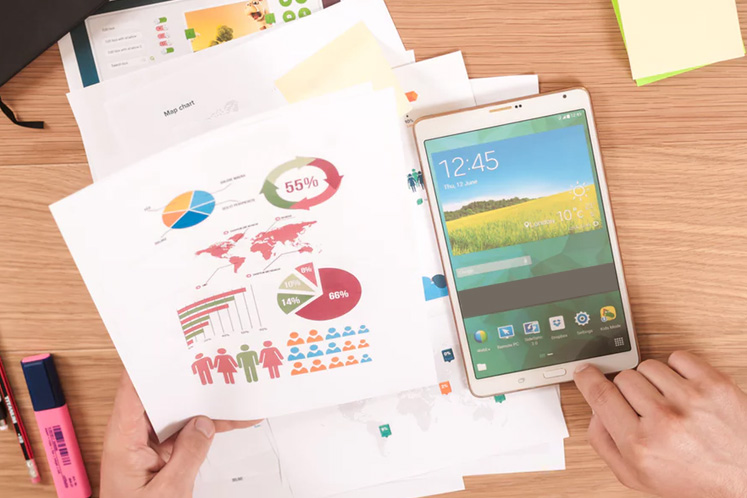 KUALA LUMPUR (Aug 16): Malaysia's Gross Domestic Product (GDP), which expanded by 4.9 percent year-on-year (y-o-y) for the second quarter of 2019 (2Q 2019), is seen as a surprise to the market, as it not only beat most analysts' expectations but was also the highest growth in five quarters.
In a note today, MIDF Amanah Investment Bank Bhd Research (MIDF Research) said the strong pick-up in 2Q 2019, which outdid the house's forecast of 4.8 percent earlier, was generally driven by continuous strong private consumption and recovery in commodity-based sectors.
"The growth was guided by stronger macro indicators such as domestic exports and the Industrial Production Index (IPI)," MIDF Research economist Muhammad Zafri Zulkeffeli told Bernama today.
Data from the Department of Statistics Malaysia (DoSM) showed domestic exports grew 7.5 percent y-o-y to RM207.3 billion in 2Q 2019 while the IPI rose 3.9 percent y-o-y in the same period.
Given that with the 2Q 2019 performance Malaysia bucked the regional trend to be the first Southeast Asian country that accelerated in growth versus the previous quarter, Muhammad Zafri agreed that the positive momentum would continue in the remaining quarters of the year.
"It is good to see Malaysia perform better than our neighbours, and we expect the momentum to continue until the end of the year," he said.
According to MIDF's research note, regionally, ASEAN economies were seen moderating in 2Q 2019, with Indonesia's GDP growing at a two-quarter low of 5.05 percent y-o-y, Vietnam at 6.7 percent y-o-y, the weakest since 2Q17, and the Philippines at 5.5 percent y-o-y, the lowest since 1Q 2015.
The Singaporean government, meanwhile, trimmed down its GDP forecast to 0.0-1.0 percent as its 2Q 2019 economic growth registered 0.1 percent y-o-y, the slowest pace in a decade, said the note.
RHB Research Institute Sdn Bhd economist Peck Boon Soon described the 2Q 2019 performance as an upward surprise given the challenging global economic environment arising from the US-China trade tensions and amid a moderation in domestic retail sales.
However, he doubted that the upward momentum could be continued in the second half of the year, saying the country's exports would still suffer due to worsening trade tension.
"Also, private consumption is unlikely to be sustained as consumers turn cautious, made worse by a high base effect last year boosted by the tax free holiday," he said, adding that private investment is projected to be subdued moving forward, but public spending may pick up to provide some mitigation.
Meanwhile, managing partner at VM Markets Pte Ltd Singapore, Stephen Innes, said the 2Q 2019 growth had enforced the Government's perspective on Malaysia's economy that it is healthy, backed by robust personal consumption and private investment.
"It is hard to argue as the amount of construction projects that is ongoing in Kuala Lumpur hardly paints a picture of a struggling economy.
"But I am looking under the hood, and it is the old faithful palm oil and gas sector that is contributing the lion's share on the export side," he said.
Innes also did not discount that the other factor driving the consumption splurge in 2Q 2019 could have been a one-off following the Hari Raya Aidilfitri festive holidays.
Despite the positive performance, Innes warned that markets however need to remain cautious as Malaysia's exports were struggling alongside other neighbouring countries due to the escalating trade war between the US and China, the trade dispute between Japan and South Korea, and geopolitical stress in the European Union.
Echoing Innes's views, Inter-Pacific Securities Sdn Bhd head of research Pong Teng Siew said investors are wary as they see Malaysia as a small market that can be easily influenced by external headwinds, especially concerns of a potential recession.
"Although the local economy is picking up, we must also take into account other sectors which are experiencing weaknesses in growth, such as the construction sector," said Pong.
Statistics from DoSM showed that the value of construction work done in 2Q 2019 expanded 0.8 percent y-o-y to RM35.9 billion, but slightly lower than RM37.4 billion recorded in 1Q 2019.
Moving forward, Muhammad Zafri said MIDF has maintained the house's full-year GDP growth forecast at 4.9 percent for 2019, the figure that it first published in December 2018.
"This is due to the steady domestic demand amid lower Overnight Policy Rate (OPR) effects, low inflationary pressure, stable job market and positive progression in the construction sector.
"In addition, the goods and services tax (GST) refund payments will be fully paid to individuals and businesses by 3Q 2019," he said.
However, Peck said RHB Research has slightly lowered its forecast to 4.5 percent for 2019 from 4.6 percent expected earlier.
"We will stick to our 4.5 percent forecast given the downside risks on trade and investment as well as consumption," he added.