This article first appeared in The Edge Malaysia Weekly, on December 27, 2021 - January 09, 2022.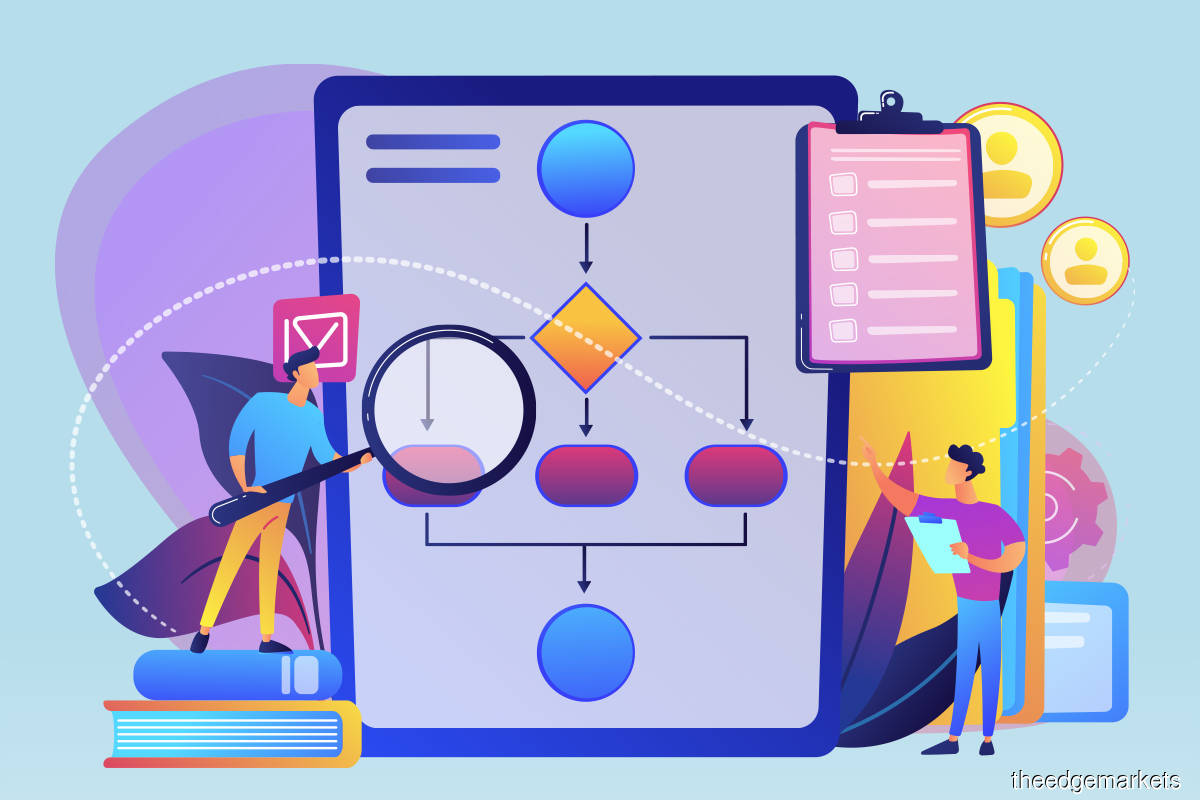 When the going gets tough, the tough get going.  The need to act and assure the markets becomes all the more imperative when it involves large companies and issues that are deliberately obscured and prolonged longer than necessary.
Tan Sri Nor Shamsiah Mohd Yunus
Governor of Bank Negara Malaysia
Nor Shamsiah, who was conferred the title of Tan Sri last month, had her hands full this year trying to manage the impact of the various Covid-19 lockdowns on the economy and financial institutions.
Amid a chorus of calls by certain political and business quarters for banks to waive interest payments for borrowers under a loan repayment moratorium, Nor Shamsiah stood her ground, warning that short-term relief measures could result in long-term economic fallout. She stressed that targeted assistance was the way to go.
In mid-September, when the Ministry of Finance instructed banks to work on the waiver for the B50, or individuals in the bottom 50% income bracket, the industry found middle ground by coming out with a programme called Urus a month later, to assist B50 borrowers who had lost their jobs or had their salaries cut by at least half.
Nor Shamsiah described the plan, co-created by Bank Negara's debt management agency AKPK, as being a more "holistic" solution. Banks will allocate about RM1 billion to finance the cost of it.
As widely expected, the central bank left the overnight policy rate unchanged at a historic low of 1.75% this year, after an unprecedented 125-basis-point cut in 2020.
Going forward, all eyes are on Nor Shamsiah for clues on how soon the first interest rate hike might happen — some economists predict that it will happen in 3Q2021 — even as headline inflation is seen trending upward amid rising prices.
While economic growth is expected to accelerate next year, there are fears that the Omicron variant of Covid-19 may hamper a strong comeback.
There is also much anticipation over which companies Bank Negara will choose to award digital banking licences to in 1Q2022. It received 29 applications this year and expects to issue only five licences, at most.
The central bank will be expecting stronger sustainability commitments from banks in the coming year. — By Adeline Paul Raj
Datuk Syed Zaid Albar
Chairman of the Securities Commission Malaysia
The Securities Commission Malaysia, led by its chairman Syed Zaid, made the news this year for the ongoing "battle" between Serba Dinamik Holdings Bhd and capital market regulators, including Bursa Malaysia.
Following allegations of accounting woes at Serba Dinamik by the group's auditor KPMG, the SC, as part of its investigations, raided several of the group's offices on May 18 to secure documents and relevant evidence, after a Section 320 Capital Markets and Services Act 2007 (CMSA) notice was issued to the SC by KPMG.
Citing Section 320 gave credence to KPMG's actions when it submitted a written report on its findings in auditing Serba Dinamik to the relevant authorities. The section provides that "no auditor shall be liable to be sued in any court for any report submitted by the auditor in good faith and in the intended performance of any duty imposed on the auditor".
The SC also granted Ernst & Young Consulting Sdn Bhd (EY) — appointed by Serba Dinamik's board of directors to undertake a special independent review (SIR), under the directive of Bursa Malaysia — access to documents that it had seized, as EY was having difficulties obtaining complete documentation from the beleaguered company on several aspects of its review.
The capital market regulator also enforced Section 152 of the Securities Commission Malaysia Act 1993 on EY to disclose the auditor's SIR findings on Serba Dinamik. The SC's investigations are still ongoing.
Meanwhile, Syed Zaid was in the news when the SC launched its third Capital Market Masterplan in September, which will guide the expansion and development of the country's capital markets.
In November, the SC issued its Corporate Governance Strategic Priorities 2021-2023 to promote, among others, environmental, social and governance (ESG) fitness and leadership of boards. — By Kamarul Azhar
Datuk Muhamad Umar Swift
CEO of Bursa Malaysia Bhd
This year has been challenging for Bursa Malaysia Bhd, mainly because of a stand-off with Serba Dinamik Holdings Bhd, a company embroiled in alleged financial irregularities involving transactions worth some RM4.54 billion.
Owing to the reluctance of Serba Dinamik to disclose findings of a special independent review conducted by Ernst & Young Consulting Sdn Bhd, Bursa Malaysia took the unusual step of filing a civil suit on Nov 23 to force the oil and gas services firm to make an announcement on the review despite its insistence that the auditor had not completed the review and there was no material information that needed to be disclosed.
A fortnight before that, Serba Dinamik sued the regulator, accusing it of acting in excess of power on this matter. In the interest of upholding transparency and timely disclosures, however, the regulator's efforts ought to be lauded.
But Bursa Malaysia has other challenges on its plate. The investing environment turned less favourable in the second half of the year, and maintaining robust investor participation in the local equity market will not be easy, particularly after the implementation of a hike in the stamp duty rate for share trading and the removal of a cap on contract notes from Jan 1, 2022.
A further shrinking of average daily trading volume in 2022 is quite possible because of investor sentiment being affected by the one-off prosperity tax next year, as earnings of large companies are at risk of being additionally taxed.
Perhaps the recently announced five-year public listed companies transformation (PLCT) programme, for which Bursa Malaysia has been mandated to develop and implement, could enhance the attractiveness of local companies by improving their financial strength. — By Lee Weng Khuen