This article first appeared in The Edge Malaysia Weekly, on December 27, 2021 - January 09, 2022.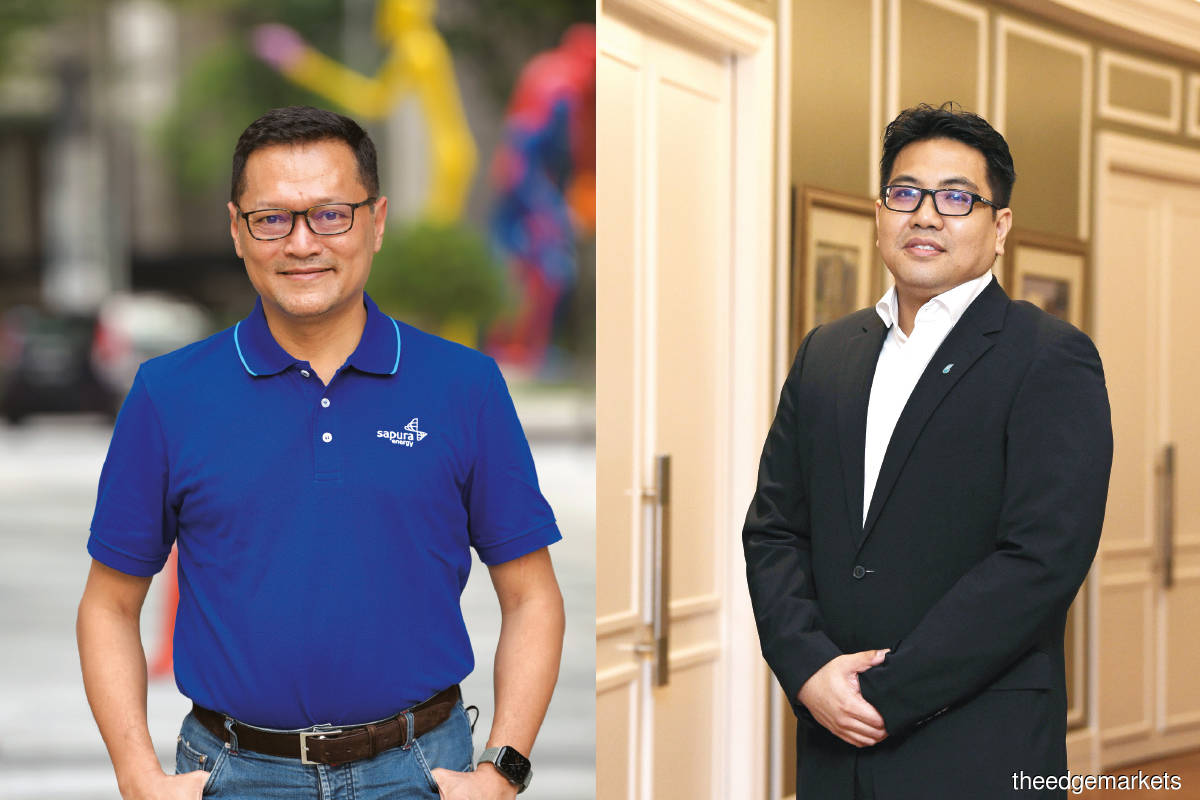 Rising oil and gas prices this year proved to be a boon for players in the sector. However, legacy issues continue to haunt a number of O&G companies, to the extent that even an uptick in crude oil prices has been insufficient. Environmental, social and governance issues are another looming problem for the industry.
Tengku Muhammad Taufik Tengku Aziz
President and group CEO, Petroliam Nasional Bhd
There has been little rest for Tengku Muhammad Taufik in his 1½ years as president and group CEO of Petroliam Nasional Bhd (Petronas).
This year, the national oil company staged a strong return to profitability, after its maiden loss in 2020 following the Covid-19 pandemic. Still, new outbreaks continue to keep demand for hydrocarbons in a fragile state.
Concurrently, the accelerating global ESG (environmental, social and governance) agenda presents more uncertainty on the horizon. Petronas has not been spared. In mid-June, JPMorgan excluded the company from its ESG Emerging Market Bond Index and ESG Asia Credit Index, a move that Petronas described as "regrettable".
Under Muhammad Taufik's stewardship, Petronas initiated and will soon complete a strategic review of its global O&G portfolio to address ESG risks, while redirecting parts of its resources into renewable energy sector and its first carbon-capture project, located offshore Sarawak.
The Petronas stalwart will also oversee the restarting of the Pengerang refinery-petrochemical complex, part of the US$27 billion Pengerang Integrated Complex, after yet another delay in 1Q2021.
Petronas raised its dividend payout to the government this year by more than one-third to RM25 billion, from the RM18 billion announced previously — marking the third consecutive year that it is stumping out dividends that exceed its profit.
Muhammad Taufik will need to quickly find the sweet spot balancing between Petronas' growth agenda, its sustainability issues and its commitment to its shareholder, the Malaysian government. — By Adam Aziz
Datuk Anuar Taib
CEO of Sapura Energy Bhd
Expectations were high after Datuk Mohd Anuar Taib became CEO of Sapura Energy Bhd this year. His appointment was seen as the next significant step in the turnaround of the integrated upstream O&G group after its massive RM4 billion cash call in 2018.
The senior oil and gas veteran brought with him considerable experience from the client side, having led Shell Malaysia's operations and served as vice-president and CEO of upstream at Petroliam Nasional Bhd (Petronas).
However, Sapura Energy's legacy issues of poor risk management in past contract bids, coupled with cost additions and claims of nearly RM1 billion due to the pandemic, proved to be a huge obstacle to its recovery.
In the nine months ended Oct 31, Sapura Energy booked a net loss of RM2.28 billion on revenue of RM3.67 billion. This was despite an order book of RM7.5 billion, a recovery in global oil prices and the current principal repayment moratorium on its financing.
Reports have emerged that Sapura Energy's financial woes sank its bid for Petronas' Kasawari Phase 2 front-end engineering and design contract. Subsequently, its share price fell to record low of five sen on Dec 7, reducing its market capitalisation to below the billion-ringgit mark.
In a statement, the company said it is still a going concern and the reset plan drawn up by its board restructuring task force is progressing well. The reset plan aims to strengthen its balance sheet, improve its financial framework, streamline its operating model and chart its future business direction.
With vendors, lenders and shareholders to pacify, Anuar and his team will have to dig very deep to ensure Sapura Energy can survive this tough period. — By Adam Aziz