This article first appeared in The Edge Malaysia Weekly, on December 27, 2021 - January 09, 2022.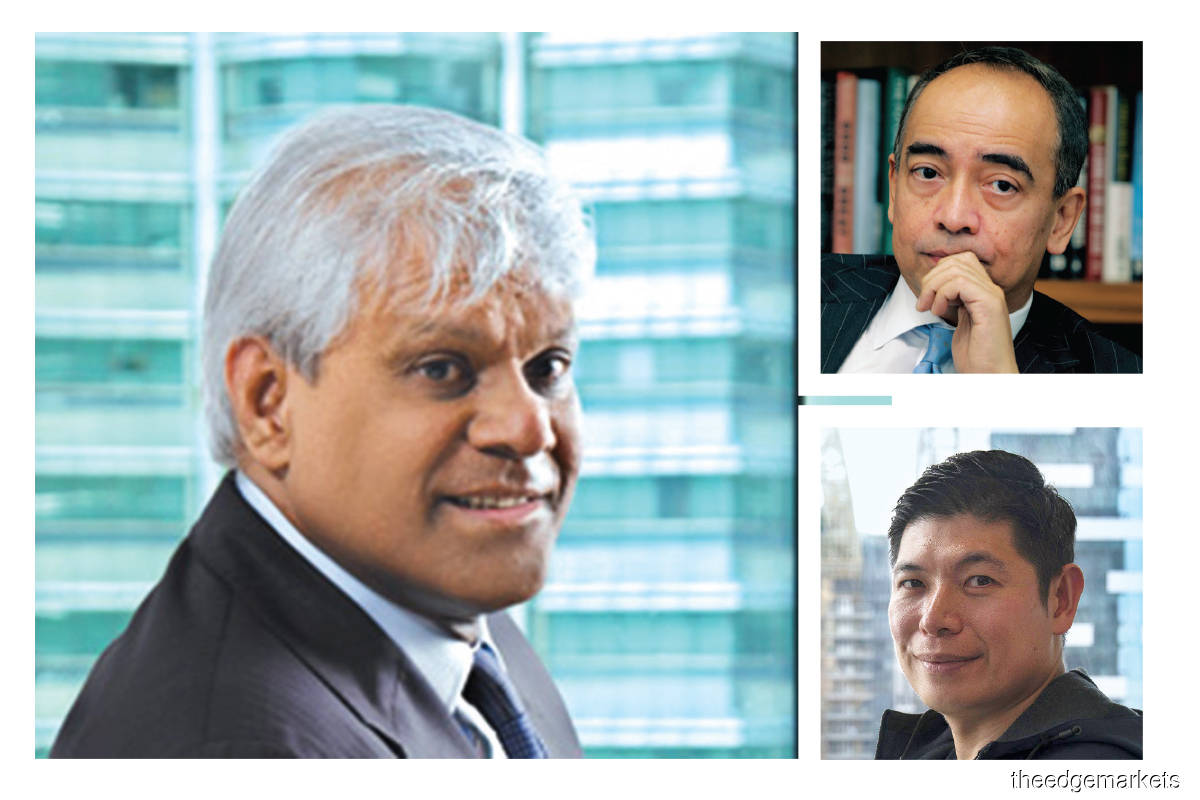 They are men on a mission, driven to achieve certain goals, be it for themselves, the country or their stakeholders
Ralph Marshall
CEO of Digital Nasional Bhd
Previously, when the name Ralph Marshall was mentioned, most would have thought of Ananda ­Krishnan's business empire, which consists of Maxis Bhd, Astro Malaysia Holdings Bhd and the tycoon's private vehicle Usaha Tegas Sdn Bhd, as he was the top executive at these companies.
Now, the accountant by training seems to be in an opposing position against the local telcos, including that of his former boss.
Roughly five years after Marshall retired from the corporate world, the 70-year-old took up the uphill task of leading Digital Nasional Bhd (DNB), a special purpose vehicle wholly-owned by the Ministry of Finance, to roll out the 5G network.
Marshall was made CEO of DNB in March. Since then, he and his team have been on their toes trying to meet its ambitious target of achieving 80% population coverage by end-2024 — just 36 months from now. The first milestone — to have coverage in Cyberjaya, Putrajaya and parts of KL — was achieved this month.
In July, Ericsson won the tender to design and build the National 5G Network. Furthermore, it has undertaken to arrange the financing. So, the government will not need to fork out any capital outlay as it will securitise future cash flows from its wholesale business to repay the vendor financing arrangements and fund future operating expenditure.
Just when Marshall thought things were shaping up,  Communications and Multimedia Minister Tan Sri Annuar Musa recently announced that the Cabinet was reconsidering its decision to adopt the single wholesale network model. Many parties are said to be lobbying hard to return to the previous model, in which spectrum was also given to non-telcos.  This has created uncertainties, even though the model will give all telcos equal access to the 5G infrastructure.
Instead of working hard to meet its target, Marshall has found himself trying to fend off critics. Will Malaysians be able to enjoy 5G services at a low price soon, like in other countries? This is the battle that the no-nonsense Marshall is fighting now. — By Kathy Fong
Tan Sri Nazir Razak
Chairman, Bank Pembangunan Malaysia Bhd
Nazir, who was conferred the title of Tan Sri last month, was appointed chairman of the development financial institution (DFI) on April 22, marking his return to the world of banking after an almost 2½-year hiatus.
However, it was mostly for reasons not related to banking that the former chairman and CEO of CIMB Group Holdings Bhd hogged the headlines this year.
Speaking often and passionately on his belief that Malaysia needs an overhaul of its democracy, institutions and social economy, Nazir, 55, took things a step further two months ago, when he sent a letter to the Yang di-Pertuan Agong to propose the formation of the Better Malaysia Assembly, a non-partisan platform with ideas and recommendations for a national reset.
The letter, also signed by 54 prominent individuals, garnered much attention, with some Malaysians supporting the move and others criticising that it smacked of elitism.
The son of a former premier and brother to embattled Datuk Seri Najib Razak, Nazir last month launched his memoir, What's in a Name, providing an inside scoop on his family, his years at CIMB and politics in Malaysia. It drew some controversy — former CIMB chairman Tan Sri Munir Majid took offence at some of Nazir's accounts of events in relation to the banking group, and took to the media to provide counterviews.
Early this year, Nazir surprised some by taking up private placement shares in durian planter PLS Plantations Bhd. Holding a 4.75% stake, Nazir was made its chairman in February.
Next year, Nazir, an old hand at M&A, will be watched for merger manoeuvres at Bank Pembangunan Malaysia Bhd. The DFI last month completed a merger with Credit Guarantee Corp Malaysia Bhd and is expected to undertake more as part of the country's plan to consolidate DFIs.
There is also interest in whether his private equity firm Ikhlas Capital, which partnered with others to apply for a digital banking licence, will be successful. — By Adeline Paul Raj
Anthony Tan
Co-founder and CEO of Grab
Billionaire at 39 years old — ­albeit for a few hours — Anthony Tan definitely grabbed headlines.
The co-founder and CEO led Grab to a Dec 12 listing that valued the firm at more than US$40 billion, making it the world's biggest SPAC deal at its trading debut on the Nasdaq via a merger with Altimeter Growth Corp.  Grab shares closed at US$8.75 on the first day of trading, down 20.5% from the counter's opening price of US$11.01.
Not one to sit in an ivory tower, Anthony is known to "turun padang" — going down to the ground to work with drivers, delivery providers and merchants to better understand the process, their needs and how to improve the app. On occasion, he even delivers the food.
Starting off Grab — then called MyTeksi — in 2012 with 40 cab drivers in KL, Anthony, co-founder Tan Hooi Ling and team wasted no time in building the app into Southeast Asia's biggest ride-hailing and delivery superapp.
Nine years after its birth, the Grab app has been downloaded onto millions of mobile devices, giving 22.1 million monthly transacting users access to over nine million drivers, merchants and agents regionally.
The app offers a wide range of on-demand services, including ride-hailing, food and grocery delivery as well as mobile payments in 428 cities across eight countries.
At home, Anthony's family is also expanding — he is raising four children with his wife Chloe Tong-Tan, who he recognises as his "pillar of support".
Now that it has listed at record valuations, despite having yet to turn in a profit — competition is also intensifying — market watchers will be looking to see what Anthony and Grab can deliver in 2022. — By Joyce Goh