This article first appeared in The Edge Malaysia Weekly, on December 27, 2021 - January 09, 2022.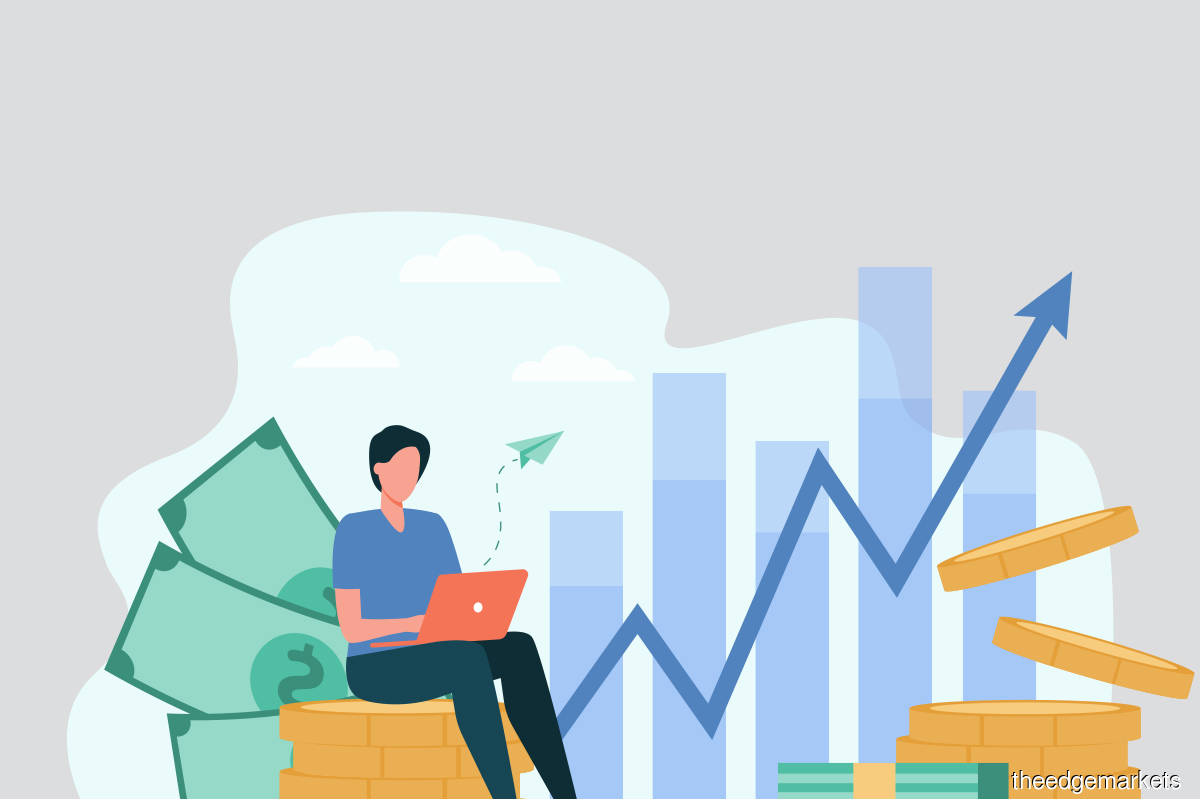 It is not an easy job managing billions of ringgit in the best of times. Throw in the Covid-19 crisis and economic meltdown, and the task of being in the hot seat at key government-linked investment institutions becomes even more demanding and onerous.
Ahmad Zulqarnain Onn
President and group chief executive of Permodalan Nasional Bhd
Ahmad Zulqarnain Onn took the helm of state-controlled unit trust outfit Permodalan Nasional Bhd (PNB) in July last year, replacing Jalil Rasheed.
Since then, he has done well, growing the government-linked investment company's assets under management (AUM) by 4.46% to RM337 billion as at end-September this year from the financial year ended Dec 31, 2020 (FY2020).
PNB now has 16 funds under its belt, with two — ASN Imbang 3 Global, launched in September last year, and ASN Equity Global, introduced in September this year — being global funds. ASN Imbang 3 Global has hit sales of more than RM2 billion and ASN Equity Global more than RM700 million.
In FY2020, PNB had 12% of its AUM, or RM38.71 billion, invested globally in multiple asset classes, and this has since grown to 16% of AUM, or RM53.92 billion.
Will Ahmad Zulqarnain be able to maintain PNB's growth trajectory in the coming years? While most of the company's strategic investments, such as Malayan Banking Bhd, S P Setia Bhd, UMW Holdings Bhd, MNRB Holdings Bhd, Sime Darby Bhd, Sime Darby Property Bhd and Sime Darby Plantation Bhd, are considered stable, it also has a 40% stake in ailing oil and gas outfit Sapura Energy Bhd. What will Ahmad Zulqarnain and PNB do with Sapura Energy?
PNB will also be in the spotlight as its new headquarters — its jewel in the crown — the RM5 billion, 700m-tall, 118-storey Merdeka 118 will be ready for occupation next year. In an interview with The Edge earlier this year, Ahmad Zulqarnain said the tower was 83% completed as at end-November and that PNB will be moving to the skyscraper in October 2022.
The second tallest building in the world once completed, Merdeka 118 is expected to have an occupancy rate of more than 70% when it opens, notwithstanding the glut in office space.
PNB distributed RM11.1 billion to its unitholders in FY2020, but will it be able to continue paying such dividends in the coming years? — By Jose Barrock
Datuk Seri Amir Hamzah Azizan
CEO of the Employees Provident Fund
Datuk Seri Amir Hamzah Azizan took over as CEO of the Employees Provident Fund (EPF) at a time when withdrawals from the retirement fund could potentially exceed contributions for the first time in many years.
Some RM101.1 billion was withdrawn by 7.4 million members since the pandemic started, through emergency facilities i-Lestari, i-Sinar and i-Citra, most of which occurred this year. In contrast, gross contributions of RM55 billion to RM57 billion were received each year for reinvestment.
Still, in the first half of 2021 (1H2021), the fund, which managed RM989.14 billion as at end-June, saw net investment income rise 61.3% to RM33.8 billion from RM20.96 billion a year ago.
This was a strong showing for the fund, which had seen declining dividend yields and return on investments in the last couple of years. The stellar 1H2021 was partly thanks to its sizable overseas exposure — which makes up one-third of total investment assets but contributed more than half of gross investment income in the period.
Taking over from Tunku Alizakri Alias Raja Muhammad Alias in March, Amir Hamzah similarly advocates the social protection and well-being agenda, focusing on "ensuring contributors have adequate savings after the emergency withdrawals".
This as nearly half of EPF members below the age of 55 have less than RM10,000 in their accounts — as opposed to the minimum guidance of RM240,000 upon retirement.
The EPF also continued to encourage retirement savings for informal workers as well as those in the gig economy, which make up about one-third of the 23.5 million working population.
In an interview with The Edge in June, Amir Hamzah said, "At the end of the day, our mandate always has the concept of social protection … I think we have that opportunity to do more, not just by widening the social protection net but also by making ourselves more and more relevant to members." — By Adam Aziz
Datuk Amirul Feisal Wan Zahir
Managing director of Khazanah Nasional Bhd
It probably came as a surprise to many when Datuk Amirul Feisal Wan Zahir was appointed to take the reins of the sovereign wealth fund on July 16.
Formerly the group chief financial officer at Malayan Banking Bhd (Maybank), he had been widely seen as being groomed to be the next CEO of the country's largest banking group. It is understood that he had been an internal candidate in Maybank's CEO succession plan.
Taking a different path, instead, he replaced Datuk Shahril Ridzuan, who left Khazanah to pursue his own interests upon the expiry of his contract after less than three years in the role.
Amirul Feisal's appointment comes at a time when government-linked investment firms are being counted on to contribute more significantly to revive the Covid-19-hit economy and to boost the government's coffers.
Not long after Amirul Feisal came on board, Khazanah vowed to increase its developmental investing over the next five years through a RM6 billion fund, which would be sourced through profits and capital returned from its investments.
In late October, Khazanah was mandated by the government to provide the infrastructure to manage at least RM3 billion that would be injected into Bursa Malaysia-listed companies hard hit by the current pandemic.
This created much excitement as stock market investors speculated on which companies might benefit from the support.
Going forward, any new investments or disposal of stakes Khazanah makes will be closely scrutinised.
In particular, there is much interest in how it will take its wholly-owned, debt-laden national flag carrier, Malaysia Airlines Bhd, forward, even as travel opens up further.
Next year, there could be news of a potential divestment by Khazanah in its waste-management investee company, Cenviro Sdn Bhd. The fund was reported to be in talks with interested parties in September. — By Adeline Paul Raj