This article first appeared in The Edge Malaysia Weekly, on December 27, 2021 - January 09, 2022.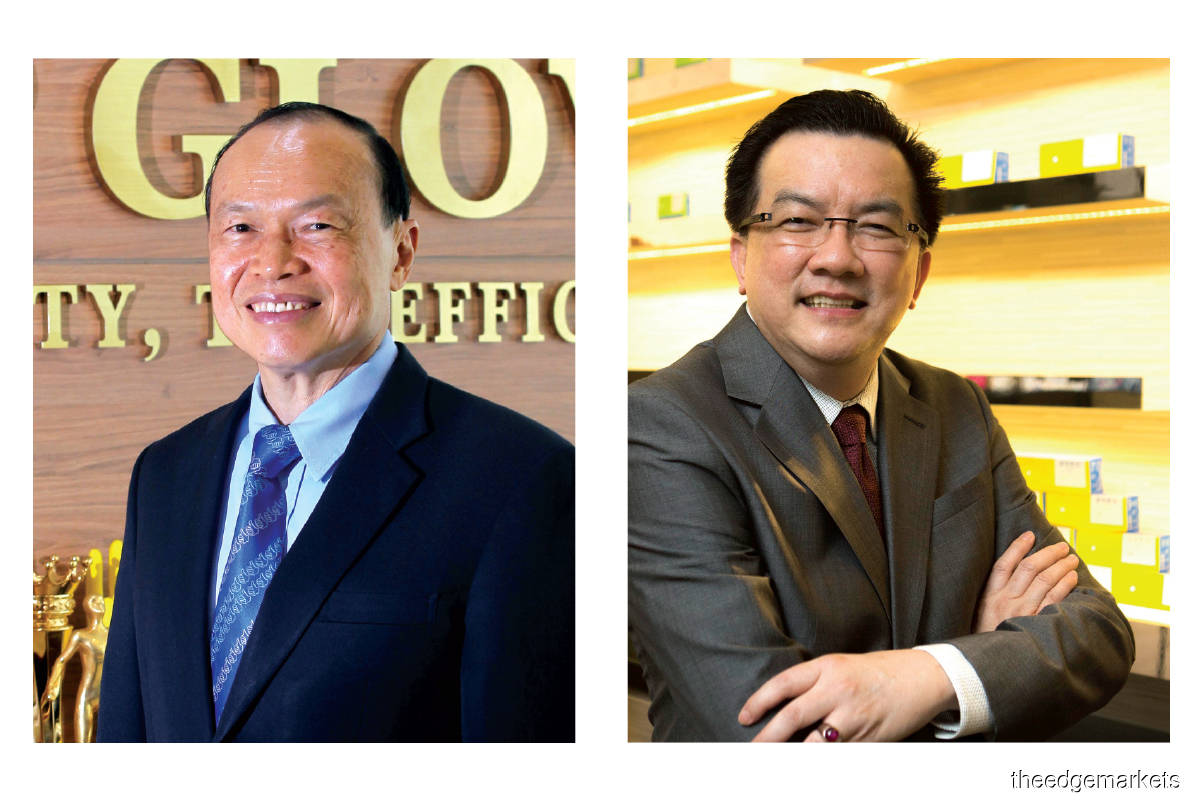 The glove sector had a tremendous year in 2020 at the height of the Covid-19 pandemic, when demand for gloves grew multifold. Nearly overnight, quite a number of glove tycoons became billionaires. But now that pandemic conditions have eased amid a glut in the supply of gloves, some players may be regretting opportunities missed.
Tan Sri Lim Wee Chai
Executive chairman of Top Glove Corp Bhd
Tan Sri Stanley Thai
Founder, major shareholder and executive chairman of Supermax Corp Bhd
Both Tan Sri Lim Wee Chai and Tan Sri Stanley Thai will likely be remembered for not capitalising on the rising valuation of their companies when the opportunity arose about a year ago.
At the height of the craze for glove stocks in August last year, Top Glove's market capitalisation was RM78 billion, second only to Maybank. Supermax's valuation was just above RM30 billion.
Top Glove's valuation has since dropped to less than RM18 billion while Supermax's market cap has fallen to RM3.7 billion — all in the space of less than 15 months.
Both companies did not undertake placements to monetise the upswing in their share price or issue debt papers to benefit from the strong cash flows. Both Lim and Thai, who are major shareholders of their respective companies, also did not place out a portion of their stakes, which would have seen them reap handsome returns.
Now, sentiment towards glove stocks has reversed and interest in them has waned. If they had sold some of their shares, they could buy them back now at much lower prices.
Given Lim's 35.5% stake in the company, on paper, more than RM20 billion of his wealth has evaporated since August 2020.
Top Glove's impending secondary listing in Hong Kong, in addition to the one already completed in Singapore a few years ago, has not helped reverse the fortunes of the largest glove manufacturer in the world. This is because the industry is plagued with overcapacity as existing players expanded during the Covid-19 pandemic while others jumped on the bandwagon.
The end result is falling glove prices and profitability — a far cry from the height of the pandemic, when gloves were sold at more than US$100 per box of 1,000 pieces. According to a research report, the average selling price of gloves has tumbled to RM32 per 1,000 pieces now.
As for Supermax, Thai's strategy to position it as an "own brand manufacturer" (OBM) of gloves rather than an original equipment manufacturer (OEM) translated to better margins than its competitors' at the height of the pandemic.
Put plainly, the company had spare capacity to take on spot orders for any party wanting to produce their own brand of gloves. Hence, at the onset of the pandemic, when demand surged and spot orders skyrocketed, Supermax was in an enviable position to maximise profit.
For the financial year ended June 30, 2021 (FY2021), its revenue grew 236% and profit by an even more impressive 638%.
However, being more of an OBM manufacturer has its downside in an industry beset by excess capacity and low demand. According to analysts, Supermax will be the hardest hit among the top four glove makers.
It is sitting on RM3.5 billion cash but a substantial sum has been set aside for further expansion.
In the next two years, Supermax will increase its capacity to 49 billion gloves per annum from 26 billion currently. But with the overcapacity in the industry, an expansion may not be the best strategy.
Thai, who is used to acquiring other glove manufacturers, cannot be ruled out buying other players in the coming year. — By M Shanmugam