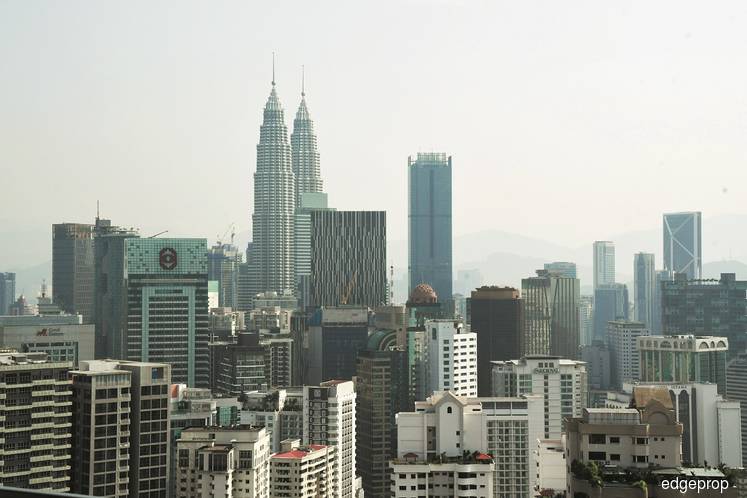 PETALING JAYA: Having gone through an eventful 2018, this year will be a year of reckoning for Malaysia, says the Association of Valuers, Property Managers, Estate Agents and Property Consultants in the Private Sector Malaysia (PEPS) president Michael Kong.
"2019 is a year of reckoning. After the change of government for the first time in six decades in May 2018 at the 14th General Election, anticipation and expectations of the new government abound. However, the newly-minted government needed time to get a foothold. But more than six months have passed. Now, we need to hit the ground to set things right in this globally challenging environment," Kong told EdgeProp.my.
"Truth be told, daunting challenges are ahead of us this year and beyond. The world economy is unsettling to say the least with the two biggest economies (China and US) at loggerheads and having a trade war. Just like the Malay proverb: "Gajah sama gajah berlawan, pelanduk mati di tengah-tengah," he said.
However, he added, to look on the bright side, one could consider the Chinese saying, 'in chaos lies opportunities'.
"This is an opportune time to remedy the disequilibrium in our property market. Redistribution of resources is desperately needed to address the imbalance in our real estate sector," said Kong.
"2019 will be a year of consolidation for the property market. There is still gross oversupply in the residential and commercial sectors which will need time to be mopped up. The market is unlikely to improve as there are no effective policies in place to encourage real estate investment. To those looking to buy properties this year, keep a lookout for good bargains. I'm expecting a market correction which is good for the long run and good opportunity for genuine homebuyers," Kong added.
The upcoming 12th Malaysian Property Summit on the Property Market Outlook for 2019 organised by PEPS aims to provide investors and industry players a clearer way forward in this uncertain market. The summit will be held on Feb 21 at the Sime Darby Convention Centre. EdgeProp.my is the media partner.
"Questions such as: Are we seeing a fundamental improvement in our economy and is the property market supported by strong fundamentals? Are we going to see an upward swing? What regions will grow? What sectors will take off? Or are we in for a continued sluggish non-directional move in the property sector?
"Our carefully selected experts will analyse information and dissect data to arrive at clear conclusions of the situations we are in. Hopefully, this will give clear directions to participants be they developers, bankers, real estate professionals or consumers. As valuers, land economists, property consultants, real estate investment analysts, by and large, the people trained to judge the market and the outcomes, and the people who have an in-depth knowledge of what is happening in the market, the speakers would be able to tell exactly what has been happening, and how the market is to behave and perform," Kong highlighted.
The summit features keynote speakers such as Malaysia's Finance Minister Lim Guan Eng and Valuation and Property Services Department director general Ahmad Zailan Azizuddin. Other speakers include Jones Lang Wootton executive director and head of research and consultancy Malathi Thevendran, Rahim and Co International director of research Sulaiman Akhmady and Savills Malaysia Retail Services head Murli Menon.
This story first appeared in the EdgeProp.my pullout on Jan 25, 2019. You can access back issues here. — EdgeProp.my
Click here to visit EdgeProp.my for the latest news on all things property