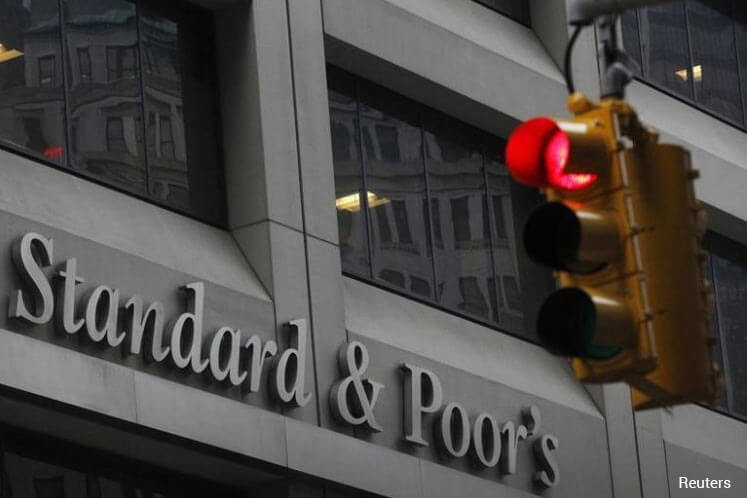 KUALA LUMPUR (Sept 13): S&P Global Ratings said many of the risks to global banking sector credit quality that the ratings agency highlighted in its global credit outlook for banks in November 2016 remain on the radar.
In a report titled The Mid-Year 2017 Global Credit Outlook For Banks Is Largely Stable, But Uncertainties Abound, it said these risks include in particular political uncertainty,  historically low interest rates, and the still-evolving regulatory landscape for banks.
It said the report, which includes its latest views on the credit outlook for Asia-Pacific banks, says the current environment is marked by high levels of uncertainty.
"Factors driving this uncertainty include a lack of clarity in U.S. federal government policy; the impact of higher interest rates from the U.S. Federal Reserve; the U.K.'s exit from the EU; North Korea's ongoing military provocation; and geopolitical tensions involving Qatar.
"On top of this is uncertainty about how consumers, borrowers, and investors will respond once central banks around the world finally begin to normalize monetary policy in earnest," it said.  
S&P Global Ratings nevertheless said that for now, just over one-half of the largest global banking systems have stable trends.
"Since our last global credit outlook for banks published in November 2016, the proportion of banks with a negative outlook or  on CreditWatch negative has fallen across all regions, largely reflecting  downward rating actions that we have taken since that time.
"The highest negative bias is in Latin America, while a large negative bias remains in  Russia and the Commonwealth of Independent States, primarily reflecting  Russian banks' stressed economic environment.
"For Asia-Pacific, a number of systemic factors continue to weigh on our negative outlook for Asia-Pacific banks," it said.
S&P Global Ratings said of the 89 banking systems on which it  publishes banking industry country risk assessments, 61% now have stable trends (on both economic and industry risk), 31% have negative trends (on one or both of the two factors), and 8% have  positive trends (on one or both of the two factors).