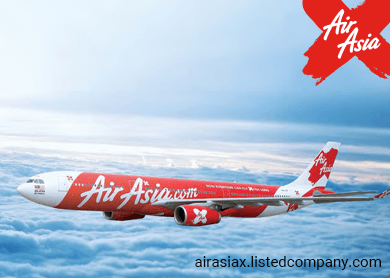 KUALA LUMPUR (July 6): Maybank IB Research has maintained "Hold" on AirAsia X Bhd (AAX) with a lower target price of 21 sen (from 30 sen) and said AirAsia X revealed that 2015 will not be the year of turnaround.
In a note today, Maybank IB's analyst Mohshin Aziz said AAX had revenue and cost issues that was proven tough to remedy.
Mohshin said that he noticed that published fares were too cheap.
"Basically demand is not there because the ringgit has lost value and many said let's go our travel locally.
"It doesn't help that so many of their country destinations are facing huge problems as well (South Korea with MERS outbreak, Nepal due to the aftermath of earthquake and Japan with its weak consumer sentiment issues)," he said.
Mohshin said there had been much hope that Malaysian Airlines' (MAS) capacity cuts will lift them up from the misery.
"But upon closer scrutiny, we noticed that there are very few overlaps and most of them are to Australia only.
"Therefore, the benefits of MAS capacity cuts will be 'moderate' at best, not game changing," he said.  
Mohshin said the biggest menace in his view was Malindo Air.
He said they had launched flights to Kathmandu in Feb-15 and already the impact to AAX had been felt.
"Soon, it will launch flights to Perth and Taipei which will negate any benefits of MAS capacity cuts on those routes.
"The thing is, Malindo Air's aircraft (B737-900ER) can do 90% of AAX's current route network if it chooses to.
"This is the elephant in the room that many have chosen to ignore. Please don't repeat that mistake," he said.
Mohshin said the upcoming 2Q15 results would be horrible, perhaps core net losses in the range of RM100 million-RM150 million.
"We think that's already in the price, as the stock has plummeted by a lot already.
"Hold with a lower target price of 21 sen," he said.