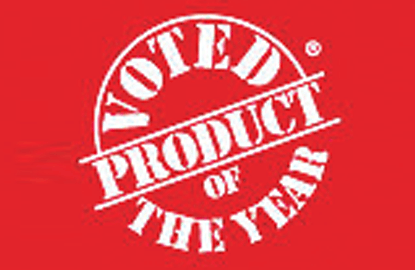 KUALA LUMPUR: A recent research study undertaken by Nielsen Malaysia witnessed the celebration of over 20 brands from different consumer spectrums.
In the instant beverage category, Horlicks Chocolate bagged the Product of the Year (PoY) Malaysia 2015/16 award, while Sustagen Kid 3 New Formula won the award in the growing-up milk category.
This year's PoY Malaysia award in the soya drinks category went to Hershey's SoyFresh, Chocolate and Mocha, while winners in the ice cream and soft drinks categories were Magnum Gold and Mountain Dew Blue Shock respectively. Other PoY Malaysia 2015/16 winners were Eversoft Skinz UV White Miracle Blackhead Exfoliator (female face care), Nivea Extra Whitening Skin Therapy Serum SPF33PA++ (female skin care), Safi Balqis White Trilogy (face cream), MamyPoko Tape Newborn with Speed Wave for baby care (diapers — tape), and Dryper Drypantz for baby care (diapers — pants) category.
Glo Professional Magnetic Power Lime Action, meanwhile, was the winner in the dishwash liquid category, Maggi Royale Korean Spicy Braised Beef Noodle for instant noodles (cup), Mamee Chef Mi Kari Seribu Rasa for instant noodles (pack), and Daia Colourshield in the detergent segment.
As for  personal care products, Sunplay Skin Aqua UV Watery Gel took home the award for skin protection, Protex for Men Sport Shower Gel (men's body wash), Kao Biore Men's Double Acne Solution (men's face care),  Head & Shoulders Lemon Fresh Anti-Dandruff Shampoo (men's shampoo), Adidas Hair & Body 3 Mint Extract Extra Fresh Shower Gel Shampoo (men's body and hair), and Pantene Pro-V Aqua Pure Conditioner (hair conditioner).
The products were voted by over 2,000 consumers. The Edge is an official partner in this year's awards. The brainchild of entrepreneur Christian Le Bret, the marketing concept was launched 28 years ago, to help consumers to be well informed about new and innovative products.
 'The Product of the Year logo tells consumers this is a good product, not because we say so, but because consumers chose that product as the best in its category," said PoY  Asia Sdn Bhd director Harmandar Singh in a statement yesterday.
This article first appeared in The Edge Financial Daily, on July 6, 2015.