This article first appeared in The Edge Financial Daily, on September 18, 2019.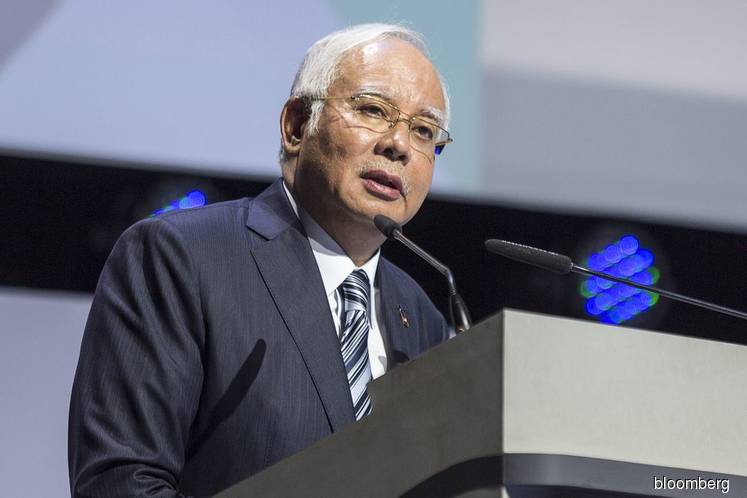 KUALA LUMPUR: Datuk Amhari Efendi Nazaruddin, a key prosecution witness in the 1Malaysia Development Bhd-Tanore (1MDB-Tanore) trial involving former premier Datuk Seri Najib Razak, initially disagreed that the Terengganu Investment Authority (TIA) was mooted by Terengganu ruler Sultan Mizan Zainal Abidin when he was the 13th Yang di-Pertuan Agong.
The 43-year-old insisted that TIA, which later became 1MDB, was Najib's "baby", because the former premier wanted to develop the fund during his premiership.
"For example, 1MDB or whatever policy can be described as his 'baby' as it is important to him. I do not know if it was his idea," he explained.
However, the witness' view changed during cross-examination yesterday by lead defence counsel Tan Sri Muhammad Shafee Abdullah, who showed Amhari several documents including declassified cabinet meeting minutes and TIA meeting minutes, saying that it was not Najib, but the then King, Sultan Mizan, who suggested the formation of TIA.
Muhammad Shafee showed the witness cabinet meeting minutes dated Dec 12, 2008 discussing a proposal to form the sovereign wealth fund with RM10 billion as announced by Sultan Mizan, who met then prime minister Tun Abdullah Ahmad Badawi before the cabinet meeting.
Part of the funding would have come from the issuance of bonds, while the rest would have come from Terengganu's future oil revenue.
Muhammad Shafee further read that the formation of TIA was to ensure that the state continues to receive some form of revenue should its oil wells dry up.
Meanwhile, Muhammad Shafee also suggested that Terengganu had received RM1.5 billion in oil royalties annually but the witness replied that he did not know the exact quantum.
The lawyer read out the cabinet meeting minutes in which the proposal to form TIA was discussed in detail, including an RM5 billion bond guarantee to ensure a win-win situation for all as Terengganu's revenue from oil royalties was RM1.5 billion annually.
TIA would have had a board of advisers that Sultan Mizan proposed to chair personally. However, this would have caused a legal conundrum as the monarch may not hold an executive post.
The lawyer further suggested that TIA was in fact the Sultan of Terengganu's project and Low Taek Jho, better known as Jho Low, was involved in it at an early stage.
"I know Jho Low was involved early but I did not know that the idea came that way from the Sultan of Terengganu," replied the witness.
Muhammad Shafee also requested that all the document minutes be marked to prove the idea to form TIA did not come from Najib but from the Sultan of Terengganu.
The witness was also asked by the lawyer who was Jho Low representing in the TIA meeting, and Amhari replied that the Penang-born businessman was there to facilitate the whole thing.
"He (Jho Low) was there to 'mechanise' the idea of TIA in order to facilitate its implementation. However, I cannot remember whether he played a role in recommending banks," said Amhari.
According to TIA meeting minutes dated March 5, 2009, JPMorgan, Goldman Sachs and Nomura had offered to finance the RM5 billion loan, but Nomura did not give any proposal paper. In the end, the deal went to AmInvestment Bank Bhd.
Najib faces 25 charges of abuse of power and money laundering involving billions of ringgit allegedly siphoned from 1MDB.