This article first appeared in The Edge Malaysia Weekly, on November 22, 2021 - November 28, 2021.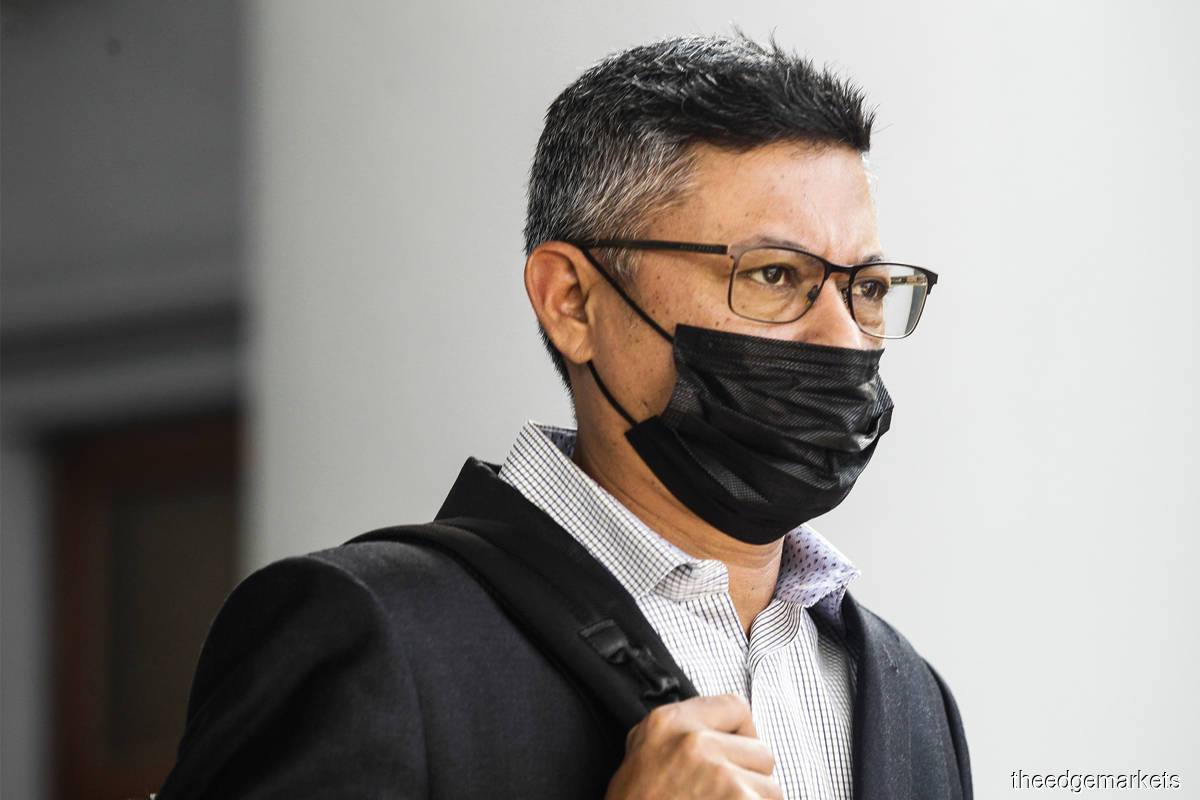 DURING his tenure as CEO of state-owned 1Malaysia Development Bhd (1MDB), Mohd Hazem Abd Rahman felt the weight of doubt over what he was asked to do on numerous occasions, but he shrugged off most of it as it was out of his control and he felt it was better to acquiesce, as former prime minister Datuk Seri Najib Razak wished it.
One such occasion was when he was asked to remove KPMG as 1MDB's auditor after the firm refused to conclude the audit of 1MDB's 2013 financial statements because the auditors were not fully satisfied with 1MDB's explanations relating to US$2.3 billion in investments made through Brazen Sky Ltd in an unknown fund called Bridge Global SPC.
The lack of cooperation over documents requested by the auditors did not help convince KPMG that the investments were worth what 1MDB was asserting.
As suspected, the investments were worthless and the investee companies were owned by fugitive financier Low Taek Jho, or Jho Low, to embezzle funds out of 1MDB and into his own pocket.
Testifying at the 1MDB-Tanore trial as a key witness against Najib, Hazem recalled that KPMG had, at the time, repeatedly insisted on details of the kinds of investments made through Brazen Sky and proof that 1MDB had invested in the SPC fund, given its claimed US$2.3 billion investment in it.
The investment by 1MDB at the time was via six promissory notes claimed to be worth US$2.3 billion but which are now known to be worthless pieces of paper.
The KPMG auditors had demanded that they be provided with sufficient information on the underlying assets and valuation of assets for the US$2.3 billion investment, before they could sign off on 1MDB's financial statement for the financial year ended March 2013.
Hazem said, however, that 1MDB's management had no access to information about the investments, as it was denied the documents by Low.
Such was the state of affairs at 1MDB, Hazem claimed, that management had only indirect information via a status confirmation from the investment's custodian bank BSI Bank Singapore. Instead of acquiescing to KPMG's request, the management had left it to Low to deal with KPMG.
The information provided by Low was not what the auditors had asked for, though.
"Why couldn't the management satisfy the reasonable request [from KPMG]? Why couldn't you provide the information to your auditor? Why rely on Jho Low and his emails?" Najib's lawyer Mardhiyah Siraj Kumar asked Hazem under cross-examination.
"As I highlighted throughout the course of the proceedings, I relied upon the finance team and information given by Jho Low," Hazem replied.
Najib met KPMG at his house, demanded audit be closed
On Dec 15, 2013, Najib had hosted a meeting between a few members of 1MDB management, the audit firm's managing partner Datuk Johan Idris and Low.
Hazem testified that during this meeting, Johan had arrived with other KPMG officials but only Johan was allowed to sit in on the meeting with Najib.
Another witness on the stand at the trial, former chief financial officer (CFO) of 1MDB Azmi Tahir, who attended the meeting, said Najib had questioned Johan about his suspicions regarding the audit.
"Najib asked Johan why he was suspicious over the underlying assets of the investments when BSI themselves had given a statement of the investments," Azmi said.
Using his influence and power as the then finance minister and prime minister, Najib told Johan to conclude the audit by end-2013.
"Najib told Johan that he wished to see KPMG close the audit report for 1MDB's financial statements before Dec 31, 2013," Azmi testified.
Low had orchestrated the whole meeting and had, via email, given everyone, including Najib, talking points of what to tell KPMG. His email even suggested how Najib should act, and stressed that Najib "should not talk too much" at the meeting.
The points outlined for Najib included expressing his confidence in the credentials of BSI Bank.
Azmi testified that when he arrived at Najib's house, he observed that Najib already held a copy of Low's email.
"The topics outlined in the email were discussed between Najib and Idris," he said, adding that Najib had stuck to the email's instructions.
As KPMG's position did not change even after the meeting, 1MDB appointed Deloitte to finish the audit two weeks later.
Hazem pressured by Najib to change auditors
Hazem claimed that there was immense pressure on him from both sides, as Najib had personally summoned him to his office to grill him on the status of the audit. "Pressure came from Najib and I was called to his office [because he wanted] to ask about the status of the audit."
Not knowing what to do, as he was "not in any position to disobey Najib's instructions", Hazem sanctioned the change in auditor to appease Najib and to get KPMG off 1MDB's back.
"Basically, KPMG did not want to close it, and (I was) being pressured by the prime minister directly to find a way to solve this, and the only way to solve this was to replace it with a new auditor."
He also said Najib had contacted him several times on his mobile phone to ensure that the audit report was closed.
Admitting to not doing much other than signing off on a number of bogus deals during his tenure as CEO, Hazem says he wasted no time in sanctioning the change of auditor. "I had no other proposals except to propose to the board of directors to replace KPMG with Deloitte."